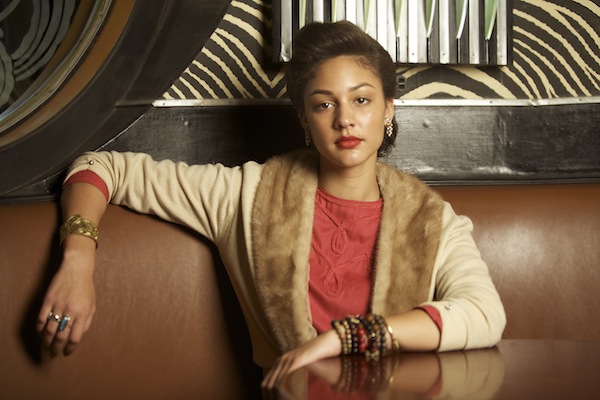 Hailing from Oakland, California, 25-year old Mara Hruby captured our hearts in 2010 with her EP release titled From Her Eyes. Her vintage style and soulful sounds soon became an internet firestorm as she captivated hearts all over the world. She paid tribute to those before her in her smash EP and she has once again used her life experiences to pay tribute to her icons as well as share her stories of heartache, pain, and healing. Mara Hruby sat down with iRock Jazz to discuss her upcoming release Archaic Rapture and the significant way the project was created.  
iRJ: How did you get started in the music business?
MH: I started singing at a really early age because I liked doing it, but as far as career wise, I didn't start singing professionally until 2010.  That year was when I had my first show in February, and it's an interesting story how that came about, to be honest with you. I was really shy about my voice as well as very modest. I didn't think there was any possibility of me being able to actually become a singer. A promoter friend of mine named Jareem had a series named Monday Soul at Air Lounge in Oakland, California with an existing buzz. I sent him a song of mine that I recorded at home, in NO relation to his event, I was just sharing my song as a friend with a friend. After he heard the song, he told me I had to perform at his event and I was mortified! I was like, 'No, you can't!!!! Please don't.' but his persistence in early October led to me practically being forced to perform. He gave me time to prepare and told me he was going to book me on my birthday in February which fell on a Monday. When that month rolled around, I was prepared with a 6-piece band and received a lot of support from family and friends. Being someone with no history in the music scene, there was somehow a tremendous turnout. It felt really great, I had never felt anything like that in my life. After the show, I got emotional and cried about it because I felt like I found my calling…it just felt right. It all began at that point and I started working on my debut EP right away, which was then released in November of 2010. I had no one to really push it for me other than friends, but once released it caught fire. I eventually started playing more shows and that's the story of my beginning.
iRJ: Do you still pinch yourself today and ask yourself, "How did this happen"?
MH: All the time. I really think about it and feel so very blessed and fortunate to feel so many people connect with me and my music. And the words that are expressed after my shows are so supportive and filled with love. I love what I do, but the encouragement from all the people that attend my shows and listen to my music, it is really a blessing. I am so very grateful to be where I am at because I did not even imaging this when I was a kid. Music has always been my backbone, but not in literal sense of creating music. I was just a serious consumer of music.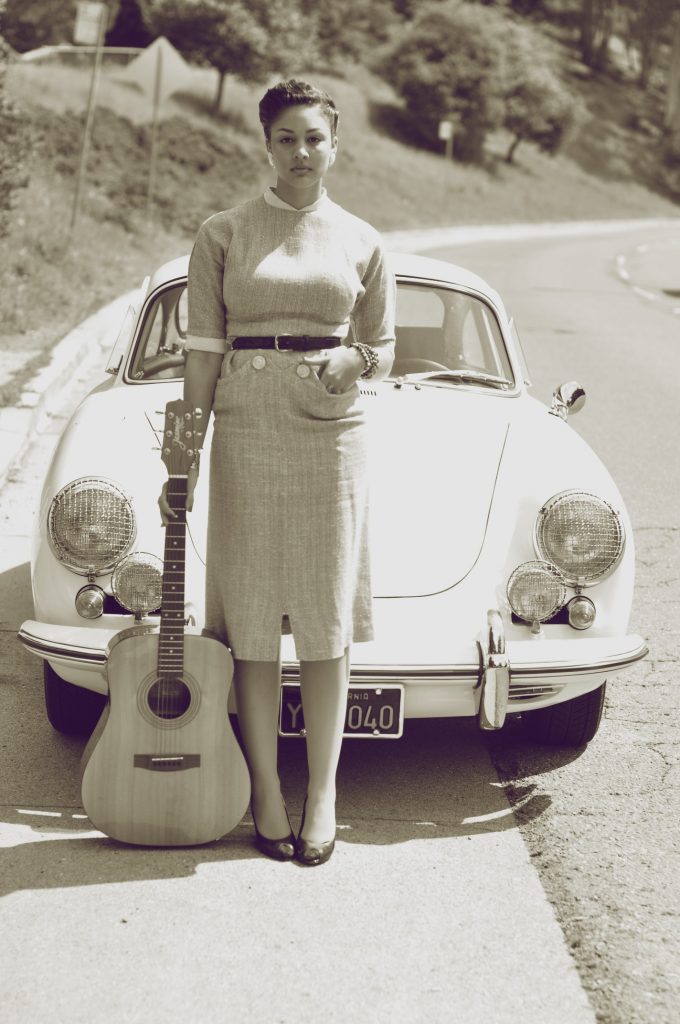 iRJ: What avenues are you using as an independent artist to get the word out about your music?
MH: Social media is a big platform to promote yourself. I work with Saint and Steve-O of GFC New York and they manage other artists as well, but they have been really supportive in helping me spread the word. They know that I do everything myself. I record myself at home and I arrange my own songs. My musician friends that play the instruments, they are supportive as well. I get support from lots of corners because I cannot do everything myself. Social media is a really helpful thing because I really do take time to talk about what I am working on. I take time to tweet my videos and post them on Facebook or post picture on my Tumblr. I am interactive with fans as well. I think it is important to be genuine and to be expressive and open to speaking to people. I don't' know the struggles, or the opportunities, or the awesomeness, or the pain that may come with having a larger scale of recognition by being with a bigger label and having a big team. I am not familiar with that world yet, but as far as being independent, the social media aspect of it all is something that I do value by having my own hands in it and not having someone control that for me. It keeps me connected and grounded. I'm the type person that works off of vibes, how I feel, and what is genuine, natural, or organic. I honestly feel very blessed that people seem to feel my energy from afar and it just keeps going and growing. 
iRJ: How would you describe your music?
MH: I would describe it as acoustic soul. My original music and upcoming EP are very heavily influenced by country and folk, but I am very into jazz and soul as well. I guess you could call it a melodic melting pot of different things that inspired/influenced me growing up. I try to reflect my influences in my music and be as natural as possible.
iRJ: Where would you like to see yourself in the next few years? What other avenues are you looking at beyond music?
MH: Music is what I absolutely adore.  It saved my life; it is what my focus is on. But when I was younger, baby to seven years old, I was with a modeling agency. I did commercials and modeling when I was younger. I did dancing with at a dance company called New Style Motherload. I also love cooking. I adore cooking. All those things I would like to eventually tie into my career, but my focus right now is my music. I am actually working on a cookbook. It is important to me to have passionate hobbies outside of your career. I would love to further my passion with cooking and make something out of it. I do enjoy modeling and I would love to act, but I adore music and that is really satisfying my soul right now. I enjoy doing it.

iRJ: Tell us about your latest project and where you are playing next.
MH: I do have an EP coming out entitled Archaic Rapture. It is a project that has been inspired by a lot of things in my life. I was in a relationship for 3 years and I went through the process of becoming aware that I was being cheated on. That was the trigger of inspiration for this project, but also being a big lover of Jazz Standards, it's a tribute to that as well. The 40's and 50's are very influential for me. Julie London is one of my favorite singers, so as my heart was in recovery through my healing process, there were 6 songs that caught my attention that I listened to that lined up with the 6 women that were involved in my relationship unraveling. I put all my time and energy into listening to these songs, interpreting these songs, and relating to these songs because it's how I was feeling and what I was going through. Julie London being one of my favorites, I thought it was only right to do an EP that was a partial tribute to her. Every song that I am doing, she has done at one point in her career, as well as other artists, but her versions were my inspiration. It's also a tribute to heartbreak, because that was the first time I had ever had my heart broken. Archaic Rapture is 6 songs in total; one original written by my aunt Charlene Dyer, and 5 standards.
To support Mara Hruby and stay informed about her upcoming projects visit her website www.marahruby.com. You can also follow her on Facebook www.facebook.com/MaraHruby, myspace at myspace.com/marahrubymusic, and twitter at twitter.com/MaraHruby.
Words By MsAdhuze