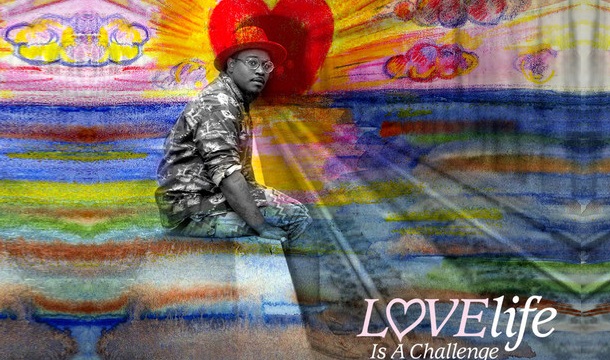 Chris Turner, originating from Oakland, California knew at the age of four he wanted to be a singer. What he didn't know was the impact his sound would have on the world. Whether you listen to Hip-Hop, R&B, or jazz, Chris will definitely satisfy your need for music. His sounds cross over into each genre and truly cannot be put in a box with a specific label. Chris shares with iRock Jazz, his journey to music fame and how he balances his LOVElife with music as well as how he balances all the genres his sounds gravitate to.
iRJ: How would you describe your music?
CT: Genuine soul music. When I say soul music I mean the feeling that people get when they hear my music. I bring soul into every genre from jazz, to R&B, even Negro spirituals or musical theater.  I love to tackle all genres. I classify what I do as authentic soul music.
iRJ: You have worked with people from different genres like Esperanza Spalding, Bow-Wow, Soulja Boy, Kelly Clarkston and many others.
CT: Yeah, I worked with Sean Kingston. I used to open up for Carlos Santana back when I was in California. My first gig was when I was roughly 10 for the Houston Opera Company doing their "Porgy and Bess" with the San Francisco Symphony. I started off in the jazz clubs and studying classical music. My dad is a singer in the bay area and he manages artists as well. My first time singing was when I was about four at a jazz club in San Francisco. I have been able to go into all the different music worlds and communities and be able to hold my own in all the different arenas.
iRJ: How would you define jazz to your age group and your audience?
CT: To me it's like the center of this music universe. It's my playground. I used the word soul earlier to describe what I do but I think I bring jazz everywhere I go. Jazz is where improv comes from. I try to make every performance special and unique and different from the last. Every time I sing a song I try to interpret it in the moment. That's what jazz is. It is definitely structured, but there is a lot of room to play. I just love this thing, just black music in general. Jazz is one of the foundations in this tree that has spawned so many different genres.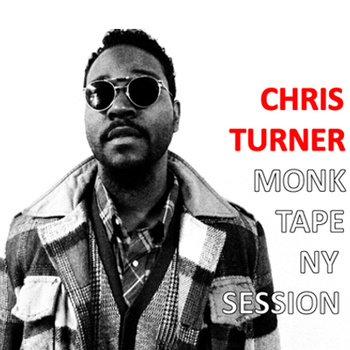 iRJ: Why did you decide to do the Monk tape? What was your inspiration behind that?
CT: To be honest, I did it because I was mad.  I was mad because that Monk tape was my audition tape for the Monk competition. I just felt a little slighted because I didn't get to the semi-finals or the top-ten and I really feel I have a distinct style as far as what I do. I want to bridge this gap that we have with my generation and the generation behind me with jazz. When my grandparents were growing up, jazz was the popular music and now it has become more and more at the bottom of the totem pole. I think it's because we took jazz and we made it something educators could put over peoples head and say, 'This is how you do this and this is how you do that'. That is something that I feel a lot of kids, youth, and young adults see that distance them from jazz. I made the Monk tape to show people you can sing a standard and you can sing it with some emotion and you can do it your own way. That was my interpretation of my favorite standards. I put it out and wanted people to hear it and I was pleasantly surprised by the response and that is why I'm going to do a full album. There are not a lot of young cats doing it. I am just trying to grind and get my shot. I am not typecast as a soul artist, or jazz artist, or R&B. I can do it all. I can croon with the best of them. I can make good music with the best of them. I am having fun with this journey.
iRJ: What things would have to take place so younger artists can begin to embrace the "new jazz" artist?
CT: I think it is starting to happen. When you look at artists like Robert Glasper who started with Black Radio and he now has features with people like Lupe Fiasco and Yasiin Bey. And when you put artists in this jazz context I feel like those fans of those artists then are curious enough to check it out. I look at artists like John Legend; he got his start because Kanye West signed him to his label. When you have these big rap artists co-sign artists and put them out there for the world, it makes them accessible to a world that doesn't usually hear or see jazz music. It starts with having your own sound and voice and going to school for jazz. You hear a lot of people trying to imitate the greats, but that is not what jazz is about. Jazz is about interpreting it from inside and progression. Of course you study the greats but you have to make it your own. I think that is what we have kind of lost, at least form the vocal world of jazz.
iRJ: Do you think that artists today have to start to co- mingle with artists from other genres just to be able to sell music?
CT: I think it is becoming easier for artists to fuse genres together. I think people are anxious and want to hear new sounds and new music. I think the time is now. It really is a thing with marketing to get it out. I am blessed and grateful to have someone like you interview me with this platform that exposes me to people who might not have heard me before. That is why I do other projects as well, like the Erimaj Project which is jazz but also has influences of rock, soul, and hip-hop. I try to make sure I am a part of good music and I let the music speak for itself.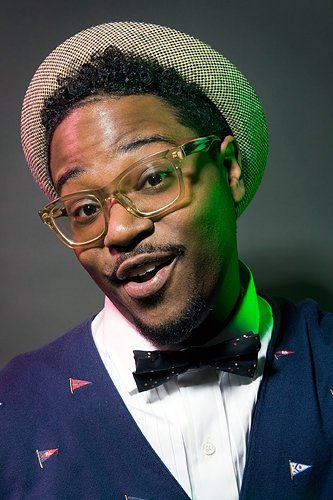 iRJ: How do you balance this industry and your family?
CT: It's a hard one. That is kind of why the title of my album is LOVElife with a Challenge. I just try to make sure I can support them financially and they always know that I love them and I am there. I tell myself everyday that I am home I am going to take my daughter to school and pick her up regardless of how tired I am. Fatherhood is a beautiful thing and nothing will ever compare. But I do know that being successful in what I do will only help them in life and give them more opportunities. I know I have to work hard in order to make that happen, but it really pushed me to be better so they can be proud of their dad. It's hard, but you make it work.
iRJ: What lessons do you think that jazz musicians can learn from R&B and hip-hop and vise versa?
CT: I think jazz musicians could take a few things from the R&B and hip-hop world. That would be connecting with their audience. For example, Michael Jackson – he was the total package in music, stage presence, and image, everything from the gloves on his hand to the socks on his feet. I feel in order to connect with the younger generation, or just people today, you have to have your own style and your own way. I feel that could really propel the jazz world if there were some key figures that were looked at as style icons. I feel people take image and fashion more serious than the music. I feel in jazz, we already take the music serious, maybe we could put a little emphasis on the other elements to being a true entertainer so we get the younger generation involved. On the flip side, the R&B and hip-hop community could take the music more serious and elevate it.
iRJ: When you walk that line between both genres, does it allow for that genre to gravitate to you or are you a drifter where you don't really have a spaced to own it?
CT: I think it is a secret weapon. If I'm singing in the R&B/Hip-Hop world and I randomly start scatting instead of adlibbing, people are blown away because they are not accustomed to it. In the jazz community, me just being who I am and sometimes putting those soul inflictions into my phrasing, that is something that is not really being done.  I am someone who can walk that line between the jazz world and R&B and then slay it. That is what I aspire to do and be. People have told me to stick to one and as you see, I don't listen and I wouldn't listen. I feel it is my duty to share this and be a part of all good music.
To support Chris Turner's music and his latest project LOVElife, visit his website at http://iamchristurner.com. You can also like find him at https://www.facebook.com/ChrisTurnerMusic to keep up with the latest news and information about his shows and music.
Words by By MsAdhuze