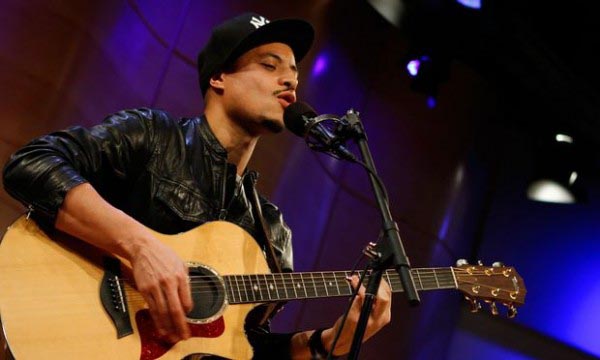 In January, singer Jose James celebrated his new allegiance to Blue Note Records by releasing his album No Beginning No End. Over two years in the making, the album, co-produced by James and bassist Pino Pallidino, was an amalgamation of all of James' vast range of influences – soul, blues, funk, jazz – into what should be considered one of the best albums of 2013, regardless of genre. One of the richest influences on James and his music has been hip-hop. While known for rocking a leather jacket and Yankee fitted-cap on stage at clubs like New York's Jazz Standard, James has cited that groups like A Tribe Called Quest were his gateway to jazz heroes like Billie Holiday and John Coltrane. A big aspect of hip-hop culture is the practice of remixing, which James is no stranger to. He eagerly participated in remixing songs from his previous albums with electronic mavens like Flying Lotus and Taylor McFerrin. Given each of their ties to jazz (FlyLo is the nephew of Alice Coltrane and McFerrin is the son of Bobby), these studio adventures all come full circle. James continues these practices with the release of his Come to My Door EP.
The five-song EP highlights standout tracks from No Beginning No End, chiefly its namesake, an infectious bit of pop/folk fusion from songwriter Emily King. James once stated during his New York album release performance that he first felt the song was "too poppy," but it slowly became his "favorite song of the record." The single is an ethereal proclamation of love and comfort for those who need it most. The acoustic guitar riffs and busy drum work makes it perfect for radio. Meanwhile, McFerrin's remix turns the vocal right on its ear, boasting an atmospheric Rhodes refrain and head nodding rhythm. James and McFerrin have worked together numerous times over the years and the potency of their chemistry continues to heighten with this collaboration.
Connecticut DJ FaltyDL is the next to get a turn at another standout No Beginning track, the Hinda Zahra duet, "Sword + Gun." FaltyDL, a.k.a. Drew Lustman, has deconstructed and rebuilt songs for artists such as Toro Y Moi and Alice Russell and does the same for James, intensifying the Afro-beat vibe with imaginative, overlapping loops and using Zahra's Moroccan vocals into a hypnotic collage of sound.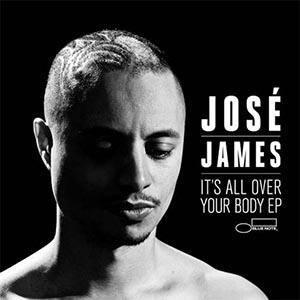 "It's All Over Your Body," No Beginning's sensuous album opener got the remix treatment months before on a similar EP of the same name released ahead of the album. Here, instead of DJ Spinna's contemporary soul remake on the previous EP, DJ producer/MC Oddisee keeps some of the original track's key elements, such as the horn punches and basic chord progression, adding a brooding bass line and gritty drum machine loop that keeps the sexy vibe of the tune.
The climax of the EP is appropriately its best track, a remix of "Vanguard." British DJ Flako transforms the Robert Glasper composition from a bright, deceptively driving tune into a dark, mysterious event, reminiscent of one of James' biggest inspirations, songwriter/producer Leon Ware. The ominous bass line is accentuated by the syncopated electric guard, adding more mystical depth to James' vocal.
By Matthew Allen