Celebrating 25-years as a professional musician, Will Downing continues to please his audiences around the world with his distinct baritone vocals. Downing is a vocalist, songwriter, and producer. He has also published Unveiled Series I, which showcases his photography. This Brooklyn, NY native has established himself as one of the most consistent artists of his time. It has been said, "Women love Will Downing and men love the women who love Will Downing." iRock Jazz spoke with Will Downing about his longevity in the industry as he celebrates the music he has given us throughout the years.
iRJ: You paid homage to John Coltrane with your recording of A Love Supreme. Did you think this was risky?
WD: You're correct. It was definitely one of the boldest moves I've done. Definitely a hell of a way to start your career; to take a chance like that.
iRJ: What genre of music are you identified with?
WD: I'm not as much smooth jazz as I am contemporary R&B. You would hear my material on classic R&B stations as well as today's R&B. Some of the things I do can be played on what few smooth jazz or jazz stations that are left. When I decide to do a R&B record they say it's too jazzy. When I do a jazz record they say it's not jazzy enough [laughs]. I'm always in a strange place as far as music is concern. I get a little play everywhere, but not enough in one place. It's work for me. I'm not trying to figure it out. I'm just doing what I enjoy.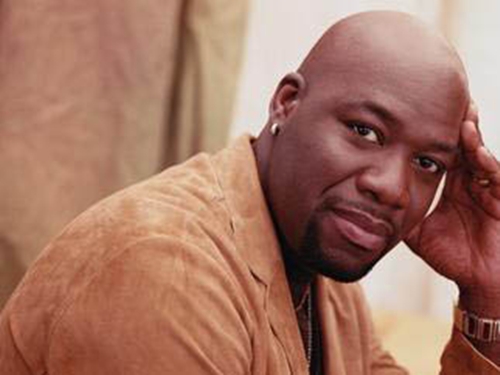 iRJ: What was your big break in your career?
WD: It depends on where you're looking. When I first started out in my career I didn't think about the international market at all. I didn't think about the UK, Europe, or Japan. Of course, my very first record is where I garnered the most success. I actually had a gold record in the UK and when I started recording they weren't even on my mind. Europe wasn't even on my mind. My first two records did really well there and didn't do anything in the states. My third record which was A Dreamed Fulfilled had Angela Bofill's I Try and the remake of "I Go Crazy". That's the record that took off in America and that was already three years in the career process. It depends on where you think success comes from.
iRJ: You were really good friends with Luther Vandross and people compared the two of you. Do you feel it was a fair comparison?
WD: Yea, I believe so. I think it's fair and I think it's a very complimentary comparison. In my opinion he's one of the greatest vocalists to grace the planet. To have anyone say that you remind them of him remotely, that's a compliment to me.
iRJ: Did you grow up with music in your household?
WD: Well I was the youngest of four. When I was growing up I couldn't afford to buy music so you basically listened to whatever they purchased. Mom and dad were heavily into Ray Charles, Johnny Hartman, and singers of that era. Then my sisters who are in their fifties they were into something else. You know the Ohio Players or James Brown and my brother who's two years older than me he was into Earth, Wind and Fire and when the disco era hit he was into that. It was a situation where I listened to everything they listened too. It was very diverse. I had a taste of everything.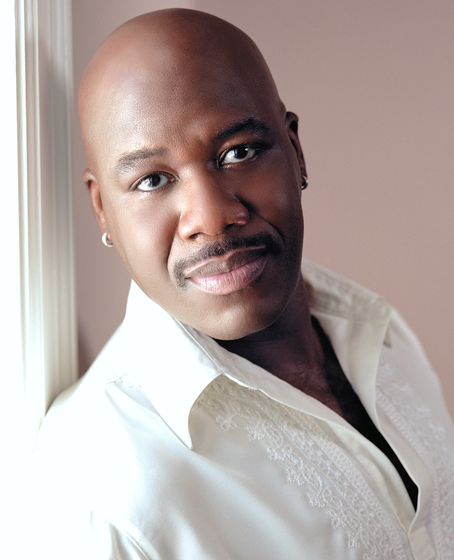 iRJ: How do you stay relevant with your music and the artist you've cultivated and create a new fan base today?
WD: You can put on my very first record and you can put on my latest release and they can be intertwined. I've just stayed on this same path, sometimes to my detriment. When I first started my career, everyone thought I was a lot older than I was because I was doing adult music. I wasn't following what is known as the music trend of that time. I would catch hell from the record company. They would give me these budgets and I would turn the record in and they would go, 'What's going to be the single'? and I would say, 'Well this'. They would say, 'Ain't nobody listening to that anymore.' I was fighting because a good song lasts forever. So they would look at me like you already spent the money let's go with it. We've had a good amount of success, but record companies are about hits. So I would catch hell for not having what is known as a hit, but I think that's what's sustained me. I've seen other artists come and go following the trends. I kind of stayed on this path and had the longest career. It goes back to that question, what's my biggest success? Longevity. What more can you ask for?
iRJ: Your new record, Silver, is a snapshot of your twenty five years in the business. What is it like to look back at your catalogue of work and sing remakes of your songs?
WD: A lot of the times it takes me back to the very moment we recorded it. It makes me smile to know I have amassed enough music to say I've been around for twenty five years. When you start singing a song live and the audience is singing along with you; as an artist, that's the stuff you dream about. That's the type of stuff you hope for – that you wish for. To see it happen is the most amazing feeling in the world. It's a great feeling when the audience is basically singing the songs for you. It lets you know that you did it right.
iRJ: How difficult is it to do a remake of the original songs?
WD: For me I wouldn't attempt to do a remake unless I felt I could make it my own. Some I've been very successful with. It's not even about trying to say that my version is better than someone else's version, it's basically an interpretation. That's what I want people to look at when they hear it. When I did, once again, the song "I Try" I wasn't necessarily trying to surpass what Angela Bofill had written and recorded. It was my take on her lyric. I thought the lyric was an amazing lyric. It was something I wanted to say and she had written an amazing lyric. I heard it another way, but lyrically it was everything I wanted to say and I couldn't say it any better. So it was my take on it, my inflections and how I heard the song in my mind. When I do a remake that's the primary thing, how I hear it. I normally don't hear it the way the original was done. There's obviously something there that I love and I borrow from it.
You can find more information on Will Downing at his website, www.willdowning.com
By Shonna Hillard