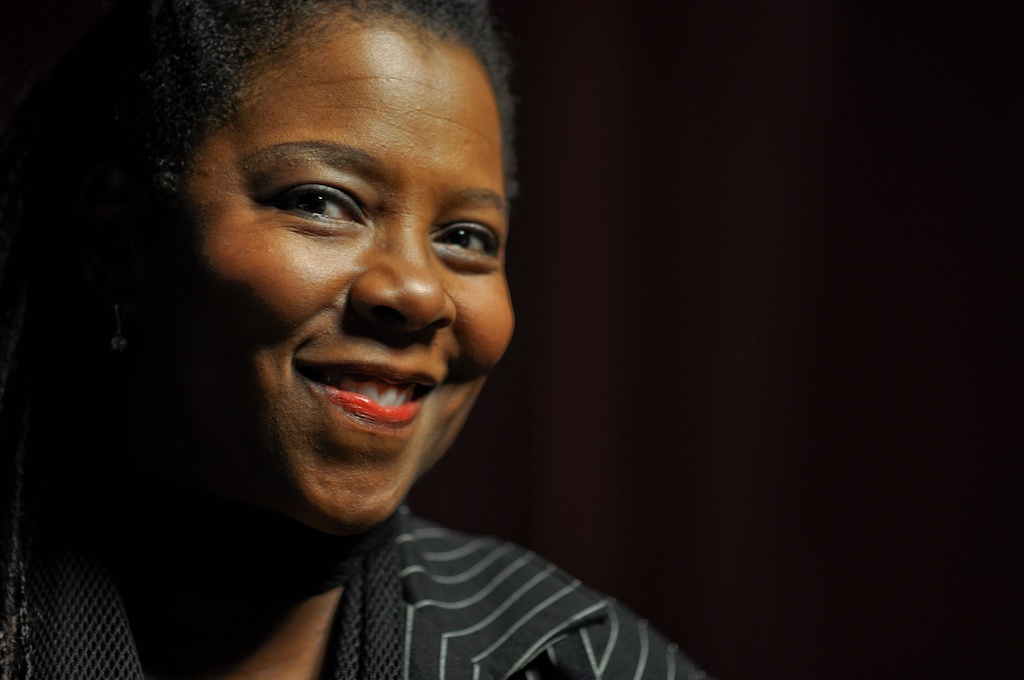 There is a heavy burden with being a trailblazer or provocateur of change in anything. You have to endure a great deal of pain, doubt – self-inflicted or otherwise – and obstacles, often thanklessly and usually for the sole purpose of making things easier for those who come behind you. While you're revered for your sacrifice at the end of the day, the initial process is not a walk in the park. Patrice Rushen knows that process better than most, as she was often both the first black artist to achieve something AND the first woman to do so. To most of the world, Rushen is best known for her pop/soul hits of the 1970s and 1980s like "Forget Me Nots," "Haven't You Heard," "Remind Me" and "Feels So Real." Her unique piano chops and arranging sensibilities gave those songs a sophistication that was unlike anything on the radio at the time; the product of dedicated training. However her biggest achievement has been as a pioneer, acting as a musical director for big name TV programs like the Grammys and the Emmys. Her work paved the way for her peers like Sheila E. and new artists like Alicia Keys to get musical director gigs and jobs as producers and arrangers. Rushen spoke candidly to iRock Jazz about the joys and pitfalls of being a black woman trailblazer and why her current life spent playing jazz piano with female jazz giants like Terri Lyne Carrington, Geri Allen and others is the best part of her career. "What I'm most proud of is that I have a body of work that people like, and I'm not done. So I can celebrate the achievements or use them as a point of departure for the next activity that I'm going to do."
iRJ: Before Alicia Keys, there was you. You opened the door for people like her. Do you see any similarities between the two of you?
PR: Well, yes and no. Yes, because she's writing great music, she's worked at her craft in terms of songwriting, she's out there performing, people love her and she sounds great, sings beautifully and is still that big. She's representing a level that is very positive and very polished. It speaks to her love of the music and her dedication. She takes pride in her work. And no, because although she has a similar path; we do it very differently. I think that the route that she's able to go and the things that she wants to do – she's young and she has a long time to continue to try new things and branch out. But my focus was primarily as an instrumentalist and I think her focus is primarily as a vocalist and the fact that she does play the piano and does so when she's performing, is probably the comparison that most people draw the fastest, but that's two different approaches. She's a really nice person and I've had the pleasure of working with her before, so I expect she's going to continue to do great things.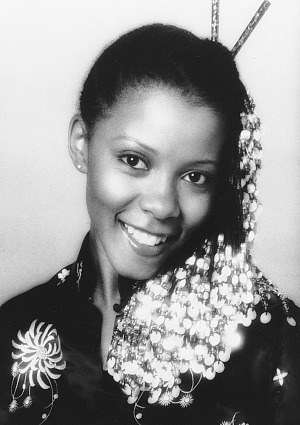 iRJ: One of your mentors was Quincy Jones. How'd you meet Quincy and what wisdom did he impart on you early in your career that you still use today?
PR: I met him when I was in my teens, in high school. He used to adjudicate a lot of battle of the bands kind of things for high school jazz bands. He was a judge many times. We did quite a bit at LOCKE High School in Los Angeles. We participated in a lot of competitions and he kept seeing me at these. The judge would write you up if they liked your band or a player – a particular solo and they'd give you pointers. I'd done an arrangement of a couple of songs and he'd asked to see me after one of these events. I saw him, talked to him. He said, 'What do you want to do?' I said, 'I wanna write and I wanna play', and he looked at me and gave me two pieces of advice that were very, very much pivotal moments for me that I still think about today. The first thing he said to me was, 'You need to be really diverse. Diversify in everything that you can about the music. If you wanna write, write all kinds of music; if you wanna play, you're going to have to really practice'. I said, 'Ok.' Then he got real close to my face and said, 'You're going to have to be very, very, very good'. When he told me that, I said, 'Yes, you're absolutely right'. I felt kind of weird after he said that to me because I said 'Wow! Why wouldn't I want to be really good? He's not telling me anything I don't already know'. But as the years went by, the kinds of things that I was asked to do and was doing in my career began to morph into all these activities that did allow for diversification, artistic flexibility and all the things he mentioned were important. The one that stood out in later years for me was, 'you have to be, very, very, very good' because, like what we were just talking about, that was something that would allow me to go the places that I wanted to go and break new ground. Not that I was trying to break that ground, but I was very, very good, so I would get the call a lot of times because of that. Those skills made me undeniable and made it larger than whatever the bias or concerns would have been.
iRJ: You're the first in a lot of respects – the Grammy-Awards, Emmy Awards, People's Choice Awards. What's the level of responsibility when you're the first, in terms of opening opportunities for other African-American artists?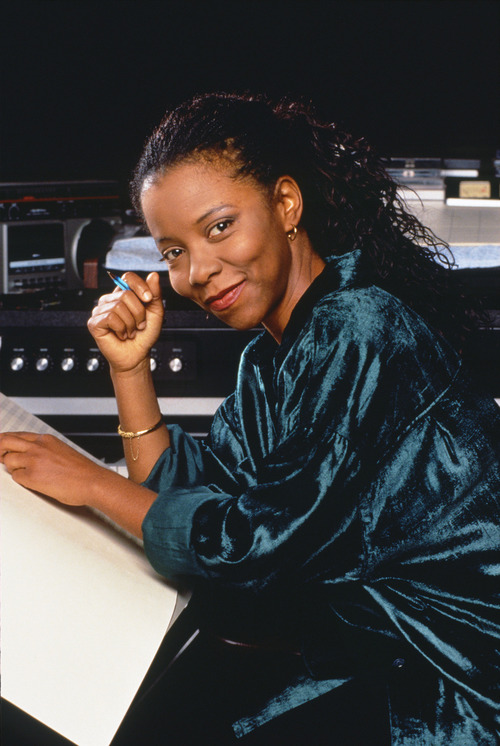 PR: Well, music directing those shows doesn't come with a manual or anything, so, a lot of times, you're learning on the job. There are a lot of skills and skill sets that are transferable in the music arena, and because I had been involved in making records and studio work, that side of it I was very confident. I'd done arranging and orchestration and composing, so that side I was very confident. I had to hire musicians and cast groups of players in order to participate on my own records. I'd been involved in really big recording sessions and observed and worked for some of the best producers, so there were a lot things that I'd learned and picked up along the way and every single one of those skills was called upon in one way or another, being music director of shows like the ones that you mentioned. But the things that they don't tell you or the things that you don't know have more to do with time management and organizing, dealing and talking with people who take music for granted sometimes until they need it. And then they are sometimes limited in the ways in which they can explain what it is that they wanted. So being able to be that bridge and translate what it is that they are saying into what has to happen in order to achieve that is something that I didn't necessarily have a lot of experience with or I hadn't had people to turn to – to ask about that, so it was a lot of learning on the job. And when you're the first one – being the first of anything is a little overrated, as far as I'm concerned. A lot of times when you're the first, people make assumptions that have nothing to do with the job that they are asking you do to; but assumptions on things that they feel you might lack. So, there are times when you're really mistreated, there are times when things are said in your presence that are really in bad taste, there are times when there's just a lack of consciousness about the alternative ways to get to the same point, many lack openness and respect that sometimes starts out well and presented well – a new idea might be better. So you're the brunt of a lot of those kinds of issues when they come up because of a certain hesitance or fear or whatever, or bias, that doesn't allow you to contribute openly and freely without taking a lot of heat. Now, at the end of the day, especially when it comes off well, you're the hero, but you are beat up [chuckles] after having gone through a significant amount of things. The next person that comes along in your stead typically has an easier time.
iRJ: Were you the subject of classism, racism, sexism during that period of time?
PR: I would say, in some respects, a qualified yes. What I mean by that is I think it had more to do with people in terms of their limitations and having not seen a lot of people like me in those areas. They didn't stop it though, because in a situation where the creative and talent skill set is undeniable, at the end of the day they want the product, they want what you can do. So, it's not quite the same as it might be in a corporate situation where there's the proverbial glass ceiling and there's just no way that certain things are going to happen. In the entertainment business; in other areas that require creativity plus skill and ability – the tale of the tape is the product at the end of the day; what gets done, and was it done on time, was it in budget and is it good, you know? So, it's not quite as obvious.
iRJ: How many other African-American women were in the same situation that you were in at that time and what kind of conversations would you have about the industry?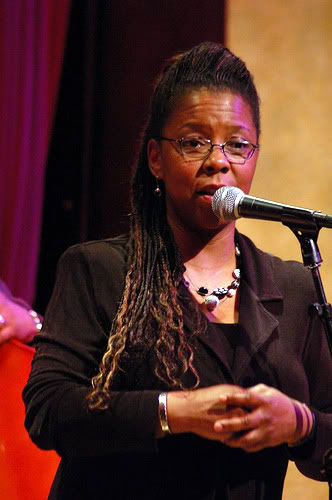 PR: I didn't run into any in television. None. I didn't run into any in film. None. There were a couple of other women, but I didn't run into any black women. And a couple of other women that I ran into; one was a composer and excellent musician and really fine conductor, but it happened for her much later in life; she had a family that she raised. It was just so limiting. She died a few years ago, but we were friends. We talked about it really on a very shallow scale because the biggest part that I wanted to talk about was the music. Her name was Shirley Walker.
Now as far as piano was concerned, I didn't know a lot of pianists, but there were a few of my contemporaries who were primarily instrumentalists. We didn't talk a lot, but we were aware of one another. And that would be people like Terri Lyne Carrington; I was aware of Geri Allen; I was aware of Cindy Blackman Santana; I was aware of Sheila E. – she was Sheila Escovedo then. They were my peer group. We didn't talk a lot but we knew about each other. And later, probably in the last 20 years let's say, we were around each other a lot more. All of us are involved in activities that not only have given us a chance to play with some of the greatest people and become in our own right ,leaders, but we have also seen it change a little bit, because all of us also are involved in music education and we've also seen more and more women playing traditionally male dominated instruments. A lot of women are focusing on the skills of really understanding the roots of the contemporary musical palette, which is jazz. So, when we see Esperanza Spalding and people in her age group and younger really playing well, and they don't harbor any – I think each generation has the good fortune of harboring less and less of the concerns and resentments of what's not happening, or what didn't happen, because we're making it happen.
By Matthew Allen