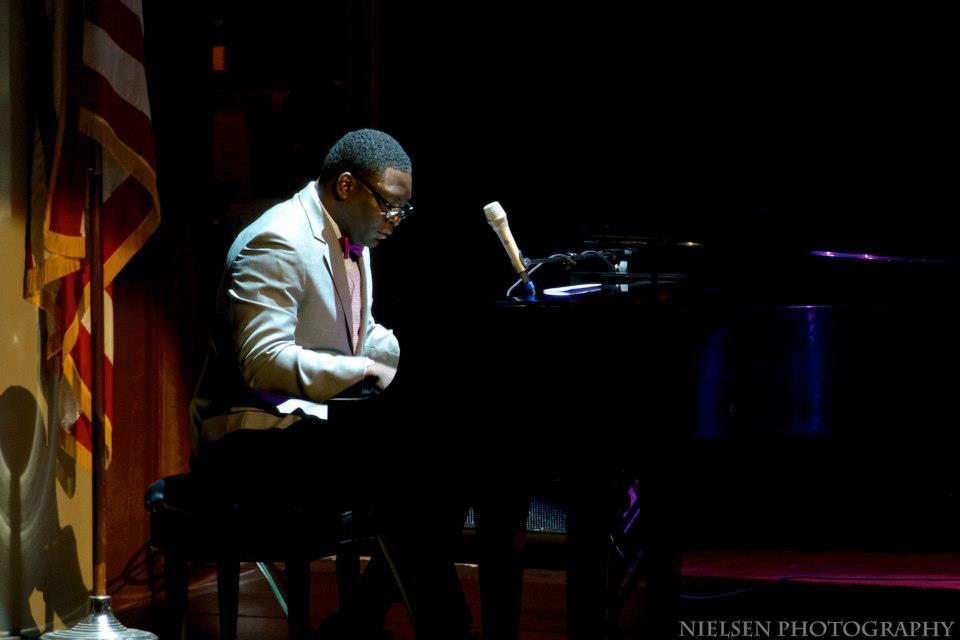 A Philadelphia native, Jamar Jones is considered by some to be a child music prodigy. He performed his own composition at the age of four and by the age of thirteen, he was playing session music in the studio for Boyz II Men. This pianist, composer, songwriter, arranger and producer has worked with many artists in the music industry. Growing up in the church with music as well as being formally trained Jones says, "My growing up and training was two-sided. I played in church and I was learning music that way; and I did the whole academic thing and I was learning music that way too. When it came to playing jazz I noticed all of the amazing similarities early on between the jazz repertoire and how we played in church. It was not really much of a difference. It really enhanced both for me. I was always involved in two worlds." Jamar Jones spoke with iRock Jazz about his fascinating career and current projects.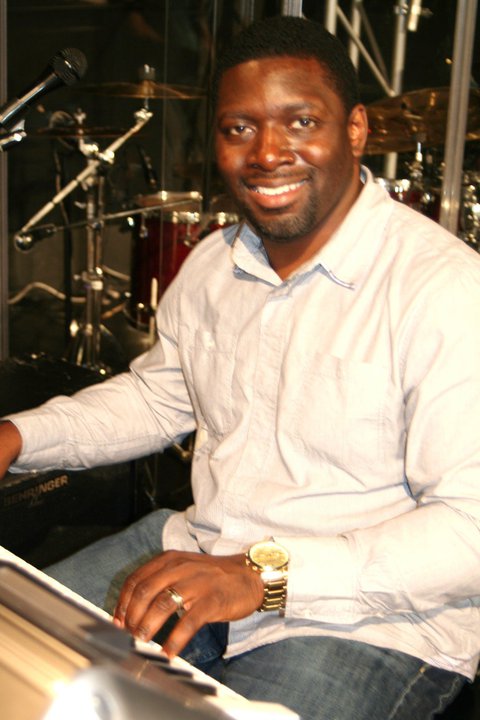 iRJ: How did you get started in music?
JJ: The way I got exposure to the piano was my brother. He was the one who asked for the piano and my mom bought a piano for him to practice. He was taking lessons. I found that the only way that I could really make a sound was hitting all black keys. I would come up with these compositions – that I know now as the pentatonic scale. They would be melodies based on these Chinese patterns. To be so young, the music teacher I studied with, for whatever reason, she thought it was fitting that I should present the music I was making up on my own. For some reason it was amazing to them. They thought enough of it that they put me in a recital.
iRJ: How did you meet Boyz II Men and ultimately writing Dear God?
JJ: I started working with BoyZ II Men when I was in high school. The whole story goes like this. My cousin – I call him my cousin for all intent and purposes, we're very close, Vidal Davis who is also an A-list producer; is a musician I grew up with. Vidal introduced me to Michael McCary and his business partner Durell Bottoms when I was about fourteen or fifteen years old. Vidal was telling them, 'Man I got this cousin who can do string arrangements', because I would do these amazing things on the keyboards. They had me come down and put something together for a project they were working on and ever since that day I stayed in touch and worked on different things. Even during the II album I had the opportunity to be a session musician on some of the material for the record. Even though some of the stuff I played on didn't make the record my professional career was starting. By the time I was in college and the II album had sold millions of records, they were getting ready for their third record which was Evolution (the fourth including their Christmas record) and I sat down with Durell Bottoms and Vivien Green and we penned that song, "Dear God". The rest is history.
iRJ: Tell us about the movie Hurricane?
JJ: Hurricane came about because the guy's record label was shifted to Universal and the record label president wanted them to be the feature for that soundtrack. The guy that produced the movie or was related to a producer – wrote the song, "So Amazing". The production was kind of shoddy, so they asked me to take a shot at that and the rest is history there. I produced the whole thing in one weekend. I had The Philadelphia Orchestra be a part of it. We wrote an arrangement for the orchestra and recorded all the music and mixed it. That itself was incredible.
iRJ: How did those two experiences change your life?
JJ: It really got enhanced because Vidal and Dre and their whole production team at Touch of Jazz in Philly started doing really well with Jill Scott and Musiq Soulchild. So in 2001, I became the band director for Musiq Soulchild and I helped build his career. I was playing with Jill Scott. About 2004 I met Ricky Minor and I started playing with The Rickey Minor Band out in L.A. I was on the road with Jaime Foxx and eventually Mary Mary. It was about then I started transitioning back into songwriting and producing. I was doing a lot of string arrangements as well. I learned how to put orchestral arrangements together the same way they do in the movies and films, but I started doing it for a lot of R&B producers. I did the MTV Movie Awards, the VMA's, and the Grammys. That season was an amazing season.
iRJ: How did you connect with Bishop T.D. Jakes?
JJ: I got invited to Dallas in 2007 by a startup that was thinking about doing upper level music education. I flew down to Dallas to check, but when I came to Dallas I loved it so much I went back home, talked to my wife and said we should consider Dallas. We did consider it. We came down and we found a house. I put the deposit on a house and that was it. We just decided to pack up everything in Philadelphia and we moved to Dallas. It was after I got here that The Potter's House was looking to fill a position. I had no clue it was going to be me. Marcus Dawson, who is Bishop Jakes' organist, was the one who introduced me to Bishop Jakes. That's been six years now.
iRJ: What is your position and what you do at The Potter's House?
JJ: Officially, I am the executive director of music and fine arts, which is absolutely an administrative post. I'm the executive in charge of the music and fine arts area of the church and ministry. I'm the creative lead on most of the projects we do as well. It's the perfect job for a musician that knows how to manage musicians, if that makes any sense. We have a dynamic dance department and theater department. We have professional musicians that are producers, like Myron Butler and Oscar Williams. We'll do things for the records produced by TD Jakes Enterprises and the films. What I've been trying to do on the church side is really develop a team that is capable of handling any project from start to finish, completely in-house and we can outsource the services of that team to other areas.
iRJ: As a music director, what do you look for in musicians to play for The Potter's House?
JJ: We tend to look for people that have a diverse palette, for lack of a better word. I appreciate if their music literacy is high, if they are capable of reading some music, and if they're capable of studying different types of music. We have a very diverse congregation as well as a very diverse musical need at times. We will go from Hillsong and Planetshakers into our urban gospel space and into our chorale space. We can do some high end classical music too and jazz.
iRJ: Do you all do anything with music education?
JJ: We do. We've had some performing arts training programs in the past. We're working on an initiative now to go forward to build out the music education component through our children's ministry. We want to build a performing arts center that showcases not just the music in the church, but that fosters music appreciation and music education inside of the community that happens to be housed in the church. I think kids exposed at a young age can foster greater appreciation in the future.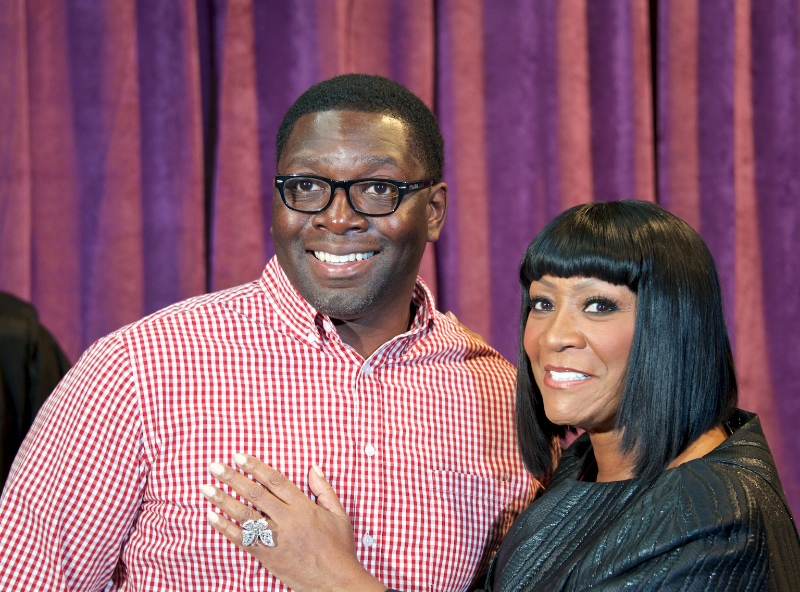 iRJ: What new projects are you currently working on?
JJ: I'm working on two big ones [laughs]. My one record is with Ms. Patti Labelle. We've been working on this on and off for years. Now we are at the end and it's probably going to be out in the fall, I believe. She's been working on a jazz record. All of the songs on this new record are 40 years and older. I'm the sole produce of that project so it's been a major undertaking. It's going to be an amazing record. Alongside of that, I've been working on what started as a concept in my head, I did the first one, Jamar Jones and the Millennial Symphony I and now a second volume, Jamar Jones and the Millennial Symphony II. It's about the antique and the contemporary residing in one environment. On my first record I took some excerpts from Bach's Mass in B Minor and gave it a Joe Sample feel. On the next one I'm taking that same idea, but much deeper into the music. I'm a big [Sergei] Rachmaninoff fan, so I'm working on some ideas to really bring this whole concept of the Millennial Symphony together. The Millennial Symphony is important because there is a generation of people called millennials, and they are getting older. They're going to be our next supporter of the arts. So, I think if we come up with something innovative – that's different from our standard performing arts programming, it will draw this crowd out to performing arts centers. That's how we will be able to advance our cause for the arts in the future. I feel like that's my mission and that's what I'm doing.
iRJ: What is it like working with Patti?
JJ: Amazing, a living legend. She's a very sweet lady. She can cook. Ms. Pat has the ability to make a phrase speak to a person. This is going to be a Patti Labelle that you've never heard before. She chose a repertoire that speaks in and of itself.
For more information on Jamar Jones, please visit his website: www.jarmarjones.org.
By Shonna Hillard