It's no surprise that most singing artists have a foundation of singing in the church. Chanté Moore is no exception. Born in San Francisco, California, and raised in San Diego, Moore – the daughter of a minister, decided she would sing fulltime after playing Dorothy in her high-school's rendition of The Wiz. At 22, she was signed to Silas/MCA Records by Louil Silas Jr. and in 1991 her debut album, Precious was released. By 1994, her second album Love Supreme hit the charts with singles such as "Am I Losing You" and "Old School Lovin'".
Today, Moore can be seen on VH1's R&B Divas L.A. and is set to release her latest album Moore is More in July 2013. iRock Jazz had the pleasure of talking with Chanté Moore about her spiritual foundation, who she is as an artist and person as well as living life in the moment.
iRJ: You grew up in the church, when did you began singing and how has your gospel foundation played a part in your music today?
CM: What I find most influential other than my faith based life, and not so much musically, but certainly, growing up in the church and having my family be believers; my father is still an evangelist – he's still with us, he's 80-years old. My mother sang, my sister sings, my brother is a musician, he's a keyboard player and a drummer, my father is a pianist and a writer and a singer, so it was all around me but the influence that the church; I believe had on my life is feeling the necessity to always sing what I believe. I'm so intent on singing from my heart as well as making sure that I represent myself to be who I really am, otherwise people are going to believe what you sing no matter what. I really take it seriously that the lyrics are something that I really-really connect with.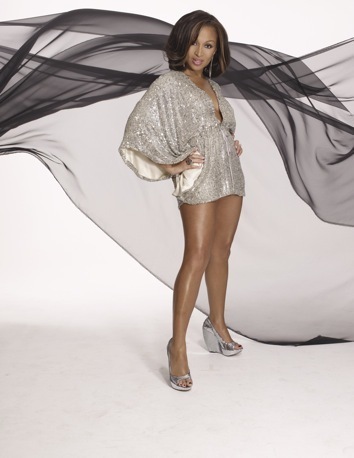 iRJ: Why not start your career as a gospel artist as opposed to R&B?
CM: It was my passion. I'm a love girl [laughs], that's just who I am. I believe that God put me in this industry – in this genre of music because God is love and I think in the music industry itself; not just gospel, not just R&B, not just jazz, not just whatever – I think anytime we sing about love we tend to replace it with passion or sex or infatuation. It depends on who the individual is but certainly, I think most of us hear songs that's about dancing in the club or I met you, I'm going home with you, I'm sleeping with you tonight, that's not what I represent myself to be and not that I haven't been in places where my Christianity hasn't shined [laughs], but with the music I feel that it is necessary to have that resolve with it.
iRJ: Do you play any instruments?
CM: You know I grew up playing the flute, but I play the drums and I play a little bit of keyboards, but I'm a better drummer than anything else which is funny. My brother and I always jumped on the drums. He didn't like it but it was what I loved [laughs].
iRJ: How difficult is it for you to raise your children while in the spotlight?
CM: Well, I think the more famous you become in the industry, and with the people pulling at you, it gets worse that's what I think. So far, it hasn't been that bad for me because I've been pretty private thus far and my children come first no matter what. So it's not a, 'Let me stand here on the stage and bring my children'. I deliberately did not do that. So it hasn't been that difficult to balance. If anything infringes on their privacy or their comfort then it won't be happening.
iRJ: Being a celebrity, is it challenging while in a relationship, when your counterpart is equally known to the public? How do you maintain balance?
CM: Well, when I was married to someone who was in the industry, again, we were very protective, especially me because I know that – as much as people are innocent in their desire to know about you, they're careless because of that not being able to really relate to how it feels to have people in your life and your business the way that it is, when you're in the industry. You can't know it unless you've been in it. You have to be very careful in and out of love in how you answer the questions, but nevertheless, Kenny and I did a pretty good job of keeping to ourselves, but still giving the listening audience what they wanted which is part of who we are and I think if you're honest with yourself about what part you want to give and the part you don't and you don't let yourself cross those lines, you'd be ok.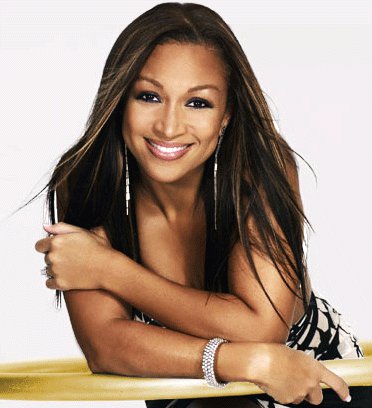 iRJ: What is it like being single in the "limelight" in the sense of finding someone who is truly honest and in to you for you and not what you do?
CM: It's been pretty cool actually because I have pretty good intuition when it comes to people when I meet them. My instincts are pretty good and people give themselves away usually. If you're dating someone and they're like, 'Oh let's just take a picture', and you see them start posting it, then you know there's some issues there and you have to start paying attention to what people say, what they don't say, where they want to be. There are lots of times that people give away that, but if you want to pay attention and see that, you'll see and if not you also understand there are people who are so adamant about they like you just for you that they go over and above and that's the kind of person I would date. Someone who is like, 'You know what, I'm not comfortable with that for you so you just go ahead and I'll meet you there or I'll see you after', or whatever the case is they make concessions for your life.
iRJ: You've lead your life with a certain amount of anonymity and to do the R&B Diva's show isn't that the opposite of what you've been doing?
CM: Yes, it is [laughs]. Though my children – my daughter is 16 and my son is 10, it's different than having a 7-year old and a newborn. It's different, my son isn't on the show and he's not going to be. My daughter did come on once but it was a performance, she wasn't sitting, talking about or dishing anybody so, I have control over those things, but what I love about the show is that it's about music, it's about our careers, it's about those other five young ladies that I'm in the show with and I really enjoyed that part. It was a completely different take on a reality TV show that's unique and exciting for me.
iRJ: You've played with a lot of jazz artists; Everett Harp and George Duke for example, how much in your new music will you start to incorporate either acoustic, more traditional or jazz music or musicians in to your craft and art form?
CM: Well, it's a part of who I am – jazz is. I will always have something that has jazz influence because it's a part of my musical DNA right now, but that's not just who I am. I have to be careful who you represent yourself to be or what you represent yourself to be. If I had come out with a lot of jazz; which I did on Love the Woman album – I did a lot of straight ahead jazz, I did some other stuff as well; half the album was pretty straight ahead with doing the Nancy Wilson remake. Right now I'm feeling really more edgy than jazzy, though I do have a remake on my album of "Cry Me a River" Barbara Streisand sang the crap out of that song [laughs] and I love her so very much as an artist and as a woman in business. So I will always have some influence, and I will always do shows with the people I adore musically, from Gerald Albright, to Will Downing and George Duke. I'm not really thinking about the balances as much as just being in this moment and I think that is the most important factor about my peace and my joy that's now in me more than ever before, is that I am at peace. I'm happier than I've been, wow maybe ever. It's been a really long time since I've been this happy and this peaceful.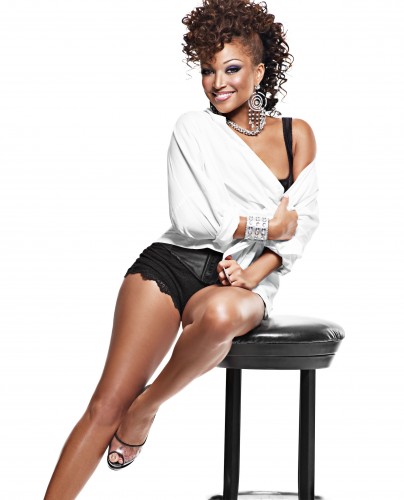 iRJ: Tell us about your new album – how did it come about, what inspired you?
CM: My albums always represent my life, whether I like it or not. I think I do, it's very therapeutic and I have learned a lot about myself in the last 10 years, even more so in the last five. The music is about some sensitive subjects, it's difficult to talk about some stuff because you don't want to put your foot in your mouth. I don't want to ever say anything negative, really about anybody much less the father of my children, certainly we have a difference of opinion – clearly we've divorced, so there are things that we don't agree on absolutely, but there's a lot that I have to say but it has to be said my way and hopefully received in the way that I'm giving it. There's a lot that I won't talk about but I'll sing about all of it. Just about every part of my life I will write a song about it. This album is completely a reflection of where I've been in the last five years and there's some pain, painful, painful experiences that I'm thinking about and it makes it easier when I sing and hear and see the tears from people in the audience. People lose sight that we're just regular people.
"My heart gets to be exposed…that's definitely what I put in my music to touch other people's hearts because that's what goes in to my music is my heart, my soul, my life. So it's wonderful to be able to feel as if I'm going to be able to touch other people with my heart."
By Keli Denise