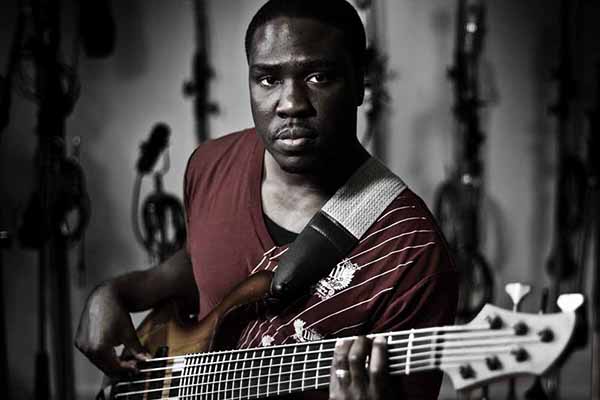 What separates artists like Herman Melville or Vincent Van Gogh from other artists of their time? Moby Dick, one of the most cherished works of American literature, was a piece of art that practically ruined Melville's reputation during his lifetime. One of the most celebrated post-impressionist in history, Van Gogh, was a man who only sold one piece of art in his life. The connection between these two men is clear, they were both creators and truth tellers, men that were artistically far beyond their time. In the words of Toni Morrison "Freeing yourself is one thing, claiming ownership of that freed self is another." Both Van Gogh and Melville seem to be fitting exemplifications of that freed inner creativity. Art is a medium for self-expression; it is the pen for the writer, the paintbrush for the painter, and the bass for the bassist. With a connection to art both nuanced and deep, composer and bassist Derrick Hodge is out with a new album Live Today. With his Blue Note debut, Hodge is presenting a collection of music that is sincere, stylistically diverse, and relatable.
Bringing together an eclectic group of musicians, Live Today features artists like keyboardists James Poyser, Robert Glasper and Aaron Parks, rapper Common, drummers Chris Dave and Marc Colenburg, trumpeter Keyon Harrold, saxophonist Marcus Strickland, vocalist Alan Hampton, and The American String Quartet.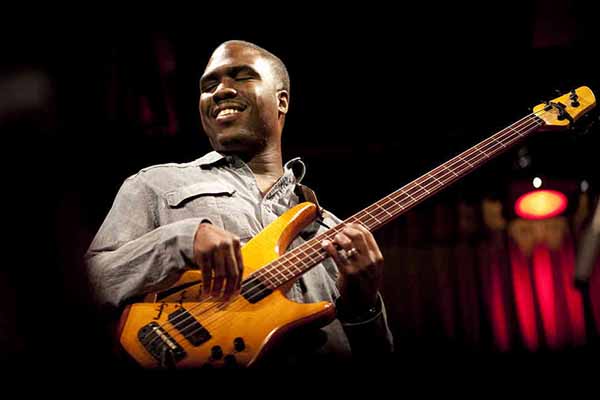 Live Today is an album of groove. Built upon crisp horn lines, textured rhythms, and sexy bass, Live Today pushes away from the confines of "standard" musical form. Like an astronomically better version of Lil Wayne's "Let the Beat Build", Hodge takes a simple motif and expands upon it. Seemingly simple melodic phrases grow into layered musical structures, providing a backbone for the song. Often times straying from the central melodic motif with an understated solo or a variation of rhythmic groove, Hodge comes back at the listener with that central motif. "Nothing is really too composed," says Hodge. "I tried to keep everything raw. I didn't write anything more than a couple weeks before tracking it. I wanted it to be really honest and in the moment. That's why I called it Live Today. I'm trying to make it snapshots of how I'm feeling on a specific day." The ease of musical form gives Live Today an atmosphere of modesty and comforting informality, a feeling often missed in jazz these days.
Live Today does not quite fit under any musical genre. The track "Gritty Folk" sounds like a harmonically sophisticated version of hip-hop, while "Holding Onto You" sounds like something from an Indie band. This push from swing does not feel like an attempt to be more culturally relevant but rather an honest portrayal of Derrick Hodge. Hodge's rhythmic conception feels warm and raw. On "Table Jawn" a clanging of what sounds like eating utensils slowly turns into a gentle J-Dilla-esq rhythm. Sometimes a lead instrument, and other times the anchor, Derrick Hodge varies his role as a bassist. Regardless of the position he plays Hodge's presence always sounds geared towards the composition, not technical ability. Derrick Hodge exemplifies what it is to be a jazz musician; he is explorative and improvisational. Live Today is a platform for these qualities; a product of uninhibited self-expression.
Live Today is not that good ol' fashion swing that the straight ahead jazz fan might be looking for; it is a thoughtful and honest collection of Derrick Hodge's musical state of being and a worthwhile listening experience.
By Zeb Stern