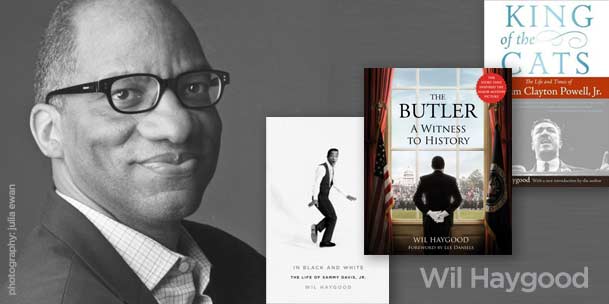 Wil Haygood, acclaimed author, heralded journalist, and writer/associate producer of the soon to be released Lee Daniels' directed film, The Butler, is proof that persistence is one of the crucial components needed to take an idea from a mere hunch to a life defining moment. Consequently, the prize of his persistence has materialized into a reward intended to share with the world via the inspirational story of Eugene Allen, the White House butler who served eight U.S. presidents over 35 years. Haygood brings to life in print, film and now by book what was nearly an unclaimed memorial of a life well lived. If not for Haygood's relentless drive and throwback journalistic chops, the life of such a seminal figure in history would have gone largely untold.
In the second part of an exclusive interview with iRock Jazz leading up to the release of his sixth book "The Butler: A Witness to History", we were again privileged to speak with the Pulitzer Prize finalist not only to gain more considerable insight about Eugene Allen, but also unearth the story behind the story that will forever keep the life of Allen and Haygood intertwined especially given the context of the historic Presidential election of 2008. Haygood's persistence is tantamount to Allen's patience – Haygood pressed forward to illuminate the dream Allen held onto and finally realized on a cold January day in Washington D.C.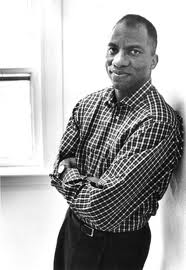 A native Ohioan, Haygood moved to New York in the 1980s with dreams of taking residence on Broadway. According to him it was a "colossal flop", so producing a Hollywood film is a full circle event. "This is a nice moment for me to look back. It really made me admire how hard actors work. But, I landed where I should be with the pen and the paper instead of on stage or screen." The "pen and paper" eventually became Haygood's passport to journalistic world travels. Covering stories like unrest in Africa, domestic tragedy during Hurricane Katrina and the historic 2008 Presidential election all while achieving notable acclaim, it is possible that Haygood's profession led him on a path to Eugene Allen.
In response to Haygood's compelling Washington Post article, "A Butler Well Served by this Election", Oprah Winfrey (who stars at Eugene Allen's wife in the film) states with appreciation that Haygood, "Found Eugene Allen through old school journalism and that's beautiful". Fully cognizant that his intuition was leading him to a special discovery, but not knowing exactly what, Haygood's strategy had to be unrelenting. "What if I hadn't brow beat my editor? I told my editor that I have an idea and I don't know where it's going to lead me, but I am insistent on trying. Journalism is shoe leather to me. You have to get out of your office, go looking for your story, make phone calls, and knock on doors. I just looked for him and had a feeling he was out there. Did I think I would find a man who worked for eight presidents? No! Who would think that? But the fact that he was out there and I was ready to write the story makes me feel good."
Embedded into the core of a good journalist is an unyielding desire to find and tell stories. The juxtaposition between an unexplainable theory lodged deep in the gut and a series of facts and observations become the impetus for action. While covering then Senator Barack Obama on a campaign stop in North Carolina, Haygood overheard a group of young white women emotionally upset after Obama's speech. The source of their tears was derived from grief over their family's disapproval of their support for candidate Obama. At that moment, Haygood, who covers politics, but is not a politician deployed his own strategy to use the power of the pen and the strength of the narrative to affect the outcome of history.
"And something about that moment was very powerful to me and I just said to myself, 'If this happens all across the south, Obama is going to win'. I just told myself he was going to win right then and there. He was still down in the polls and Hillary Clinton was still on the ticket, but I thought he could win. I went back to my newsroom and I told my editor that I wanted to find a figure from the era of segregation who probably thought that it was inconceivable at this point in time in American history that a black man could make it into the Oval Office. And thus, I began my search for somebody who had worked inside the White House. I wanted to go back to the 40s and 50s – as far back as I could to find somebody still alive, lucid, and had some memories to share. It was a tall order and my editor didn't think such a person existed. But he gave me about 7-10 days to look for this "ghost", this person, or else he wanted me back on the campaign trail. And I started making a whole lot of phone calls including calls to some of my sources on Capitol Hill. I was striking out. And then one evening a lady called and told me that her daughter told her that I was looking for somebody from the White House. And she said, "If you can find Eugene Allen, I think he's still alive, I think that's the person you are looking for". And after 56 phone calls throughout the Maryland, Virginia, and Washington D.C. area he answered the phone. And there he was on the other end of the phone."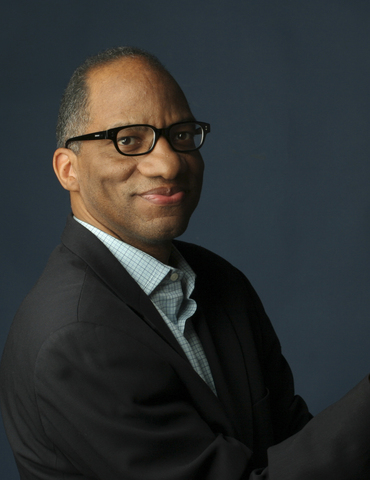 Haygood may have found Allen, but it becomes clear while speaking with Haygood that the story found him. As "The Butler" screenwriter, Danny Strong, poignantly stated to Haygood, "A good story will often find its audience." Haygood mentions a number of instances that describe the closeness of their relationship from being present with Allen through the death of his wife, witnessing the treasure of memorabilia in his basement, and reading Allen's letters from school children from across the globe who were impacted by his story. Haygood did not just chronicle the life of Eugene Allen, they became a part of each other's lives. Though the central characters of his other biographical texts (Sammy Davis, Jr., Adam Clayton Powell, Jr. and Sugar Ray Robinson) have more star power by virtue of name and accomplishments, Haygood experiences a deeper connection with Allen. He describes Allen with a near paternal reverence – a hero whose life in obscurity from the public eye until now has greatly impacted Haygood's life in a profound way. Haygood's account of the day of the 2008 Presidential Inauguration describes that their co-laboring together ensured they both would be witnesses to history.
"On the day I went over to his house, on the day that Obama would be sworn. It was January 20th, 2008 and was very cold here in Washington – very, very cold. And he (Allen) came down the steps, he was very frail. Just the way he was walking – very slow, he was breathing heavy. And I said, 'Mr. Allen, I'm just not sure that we should go. It's so cold'. And he said, "I'm going to hold the arm of my son and with my other arm I'm going to hold on to you. And if both of you help me I know I can make it." It was very touching. He was very insistent on going. So, we hopped on the train and the train let us off about a mile and quarter away so we had to walk. Halfway into that walk, I really got nervous. I told his son, 'Hey listen Charles, I really don't think we can make it. I really think we should take Mr. Allen back'. And then Mr. Allen said, "Fellas, just get me in someplace warm for about 15 minutes. I need to warm up and I can keep going." And that's what he did. We went someplace and warmed up and kept going. And then a short while later there we were. This is a man who worked for eight presidents and never been invited to a swearing in. It was quite emotional for him and me."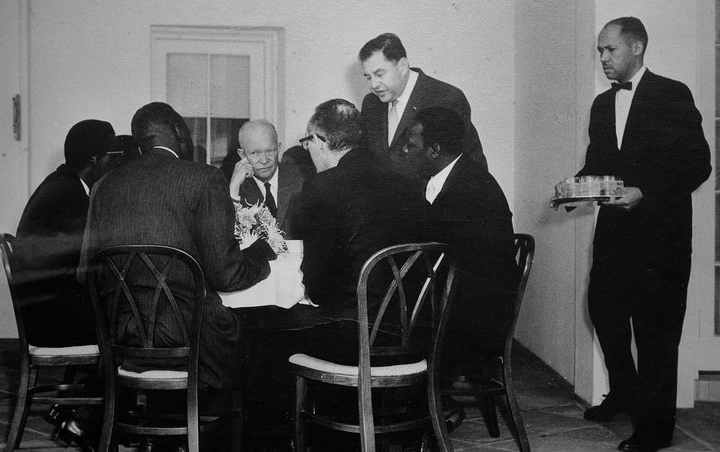 As Eugene Allen's life was changed prior to his death in 2010, Haygood is also forever changed and soon the world will have the opportunity to experience the prize of their persistence coming to a theatre and bookstore soon. Wil Haygood's "The Butler: A Witness to History" will be released July 30, 2013, the first book released by publisher, 37 Ink. In addition to the book and movie about "The Butler", Haygood is currently penning a new book along with a number of films in production.
Words By Johnathan Eaglin