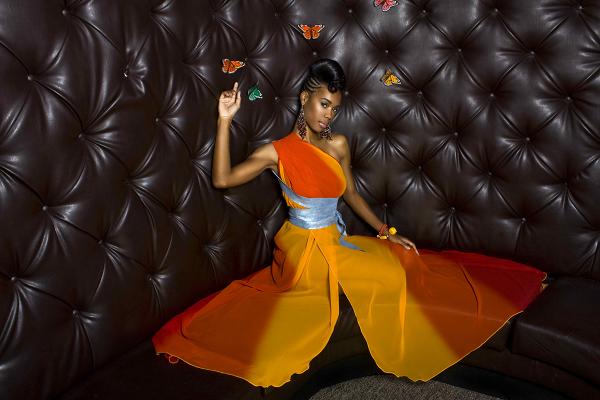 Algebra Blessett, a singer and songwriter began singing background vocals for artists such as Bilal and Monica. In 2006, she released her first single, "U Do It For Me" and in 2008 her debut album, Purpose was released. This Atlanta native has also collaborated with India.Arie and Esperanza Spalding and her soulful voice lends emotion and a message to her music. Algebra Blessett took time to speak with iRock Jazz, to tell us about her music and her sophomore album Recovery to be released soon.
iRJ: Your mother was a gospel singer and bassist. What musical advice did she give you while growing up?
AB: Not only was it my mom that sang, but my great-grandmother. They had a gospel quartet group. My mom started off playing bass guitar with her [great-grandmother] and she ended it having her own quartet. Initially I wasn't into the singing. I was happy to be around it, but she always encouraged me to be very honest and to do things from my heart, keep my integrity, my character in the music, and to only do things that move me and have a purpose. So I always keep that with me.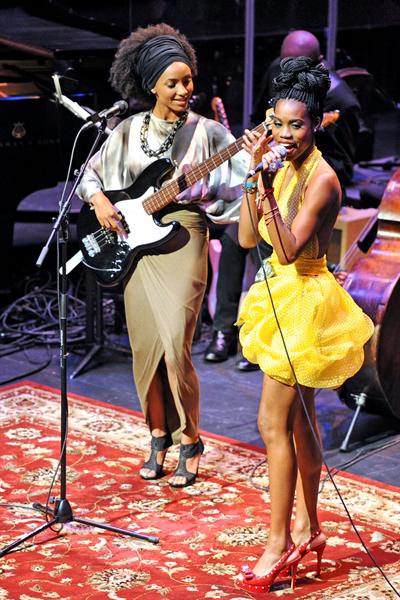 iRJ: How did you transition from singing gospel to singing R&B music?
AB: That question is asked a lot. It wasn't strategic and it was not something I knew was happening at the time. When I was singing gospel, you sing what your parents sing. I don't think I ever strayed away from gospel. The honesty in the gospel has always stuck with me. I think gospel music had changed so much, just as R&B and soul music. All the different genres of music have changed over the course of the years. I'm not in the gospel section of the record store; don't get me wrong, but I think it's just all honest. I went through a phase in my life where if I felt comfortable singing my songs with my mom, and she was proud of me, I was happy. I just didn't feel like I was doing R&B or gospel. The genre part didn't come in until much later. I sing songs from my heart, especially when I started to write them.
iRJ: What was your big break?
AB: I had so many big breaks. It just wasn't one. I had a big break as a background singer doing a major tour for a major artist. I had a big break signing my first deal. I had a big break actually headlining my own tour and my big break was writing my own song. So I had a lot of big breaks and these goals; I didn't know I would ever achieve in my career and I did.
iRj: What are you most proud of in your career?
AB: I'm proud of being a part of Grammy winning projects. I'm proud of my mom being proud of me. I'm proud of having the accolades, but at this moment in my life to have my four-year old niece sing my songs. Little moments like that mean a lot to me. It pushes me to keep going.
iRJ: What advice would you give other emerging artist?
AB: Continuum; just continue to do it. Discouraging things happen. If this is something that you really want to do, just don't stop. I think we all as musicians, writers, and creative entities have these moments of writer's block and down swells of creativity. You just got to fight through it because every day is different.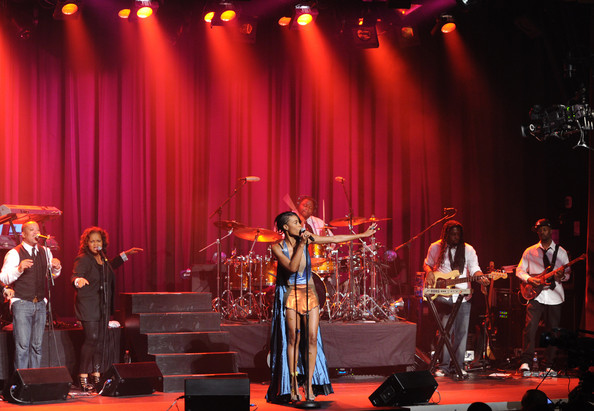 iRJ: What do you think is your strongest suit, singing or songwriting?
AB: On Mondays, songwriter [laughs], Wednesdays singer. It depends on the mood. I love singing though. That's the one thing I do no matter what mood I'm in. It's a muscle you have to train, so I'm still learning. Sometimes it's the song, sometimes it's the singing. The songwriting part – I didn't become a songwriter until much later. I didn't know I could write songs. I always wrote things down, but I did not know I could be the songwriter. I didn't start off trying to be a songwriter, it just happened when I felt like I had something to say. I always have something to sing about, but I got to a point in my life where I wanted to say something as well. Both of them have its ups and downs. Singing came out first, but the songwriting is something I have to practice as well. I found I can do that no matter where I was in my life.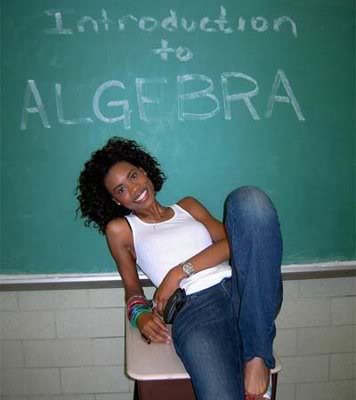 iRJ: What life stories do you draw your inspiration from?
AB: It is love. It's the love loss itself. It's the gaining of love. It's life in general. It's any emotion I feel if I am capable of putting it to paper, I will. A lot of my songs are about love and the ups and downs of love. Even in the recovery of love loss and the resolve there's something very inspirational and happy about that in itself. I like being able to connect with my own emotion and being able to connect what I'm going through. It wasn't until later in life I realized I'm not the only one who goes through this. When I'm happy it's someone else happy. When I'm sad it's someone else sad. It's just every emotion I can remember to put down on paper, because I procrastinate [laughs] sometimes. So when it's there I just try to put it out.
iRJ: What project are you currently working on?
AB: The new record is going to be called, Recovery and this album has been worked on for some years now. It has great producers. Recovery is an album of resolve. The topics are the stories within love, the stories within recovering from the hurt and understanding that life gives a recovery. That does not have to be a sad movement. Recovery can just be getting to the better state in the music, a better state in the song, and a better place in your life. That's what this album is about lyrically. Musically it's kind of advancing a little bit, I think. I learned a lot. I just put it on the album; things I've gone through musically.
You can find out more information on Algebra Blessett at, www.facebook.com/pages/Algebra-Blessett/25782842787
By Shonna Hillard