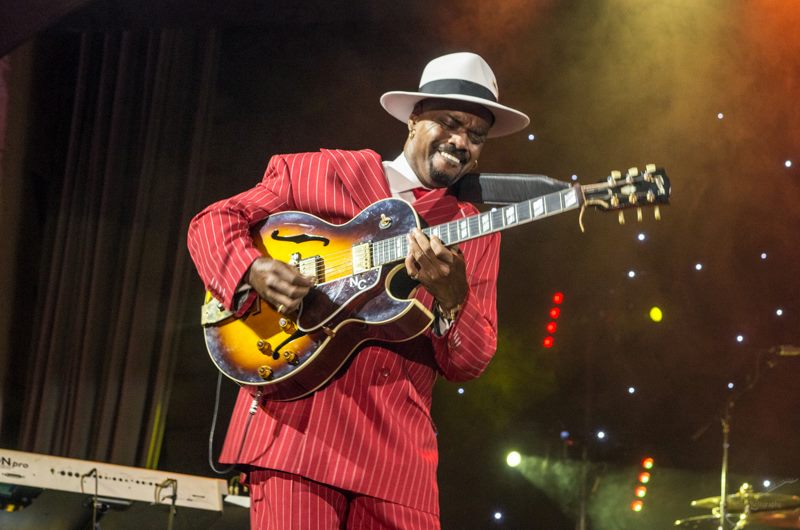 For the past few years, Smooth Jazz radio stations around the country have quietly changed call letters and formats opting for alternative rock, Spanish pop and even talk radio. Many people relied on the easy listening style of music to keep them de-stressed during the work day. It was a calming distraction in doctors' waiting rooms and the perfect accompaniment to a romantic dinner. Suddenly, without much warning, this huge national fan base have found themselves frantically searching the radio dial for something familiar, or something to take its place without much success, unless opting for internet radio. Thanks to some relentless fans of Smooth Jazz, there is some murmur that it could make a return to free radio soon.
In the meantime, there are smooth jazz artists who, though their music isn't played on mainstream radio, continue to make good music and perform before fans at some of the many smooth jazz venues and shows that are always taking place. One such artist is guitarist and vocalist Nick Colionne.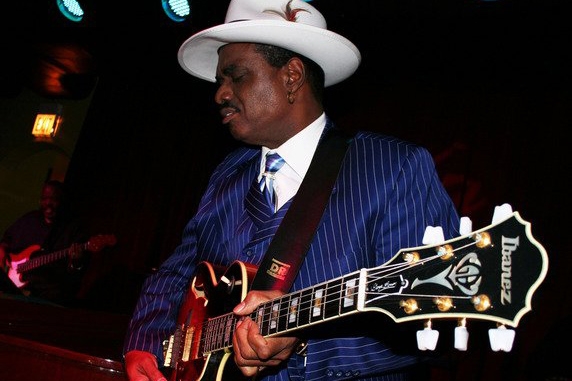 Colionne's music influences include Wes Montgomery, George Benson and all the music that growing up in Chicago had to offer including Jazz, Blues, Funk and R&B. Should Smooth Jazz fail to return as a full time format and he'd have to move to a different genre, Colionne says with his straight ahead Jazz and heavy R&B backgrounds he would probably fall into the R&B genre.
"I feel everything I play is R&B influenced because I just like playing funky." His dream collaboration would be with Mary J. Blige.
"Smooth Jazz has taken quite a downturn the last few years, and I feel bad because a lot of the younger artists coming out now are trying to be smooth jazz artists and there's no medium for them other than the internet mostly," says Colionne. "It's harder for them to get work because promoters are saying nobody knows who you are. Your records are your calling card. If you have records out there, people want to see you. Promoters are looking at how many butts can you put in a seat. Who is going to come to see you? I feel it started folding just as I was getting started. It's a possibility it may all come back. I'm hoping for it."
Colionne started playing the guitar professionally at the age of 15. For several years he worked as a sideman. He performed with a group he thought he was going to be with for some time, but it didn't work out. Good thing for him (and his many fans) as it gave him the gentle nudge he needed to move to center stage. His first song, "It's My Turn", was his story. "I was tired of looking at people's backs. When you're a side man, you're always looking at someone's back," says Colionne. "I feel like I had some music in me and a story I wanted to tell musically."
Colionne credits a couple of individuals in the Chicago area who saw him play with other groups for helping him make the transition from side man to front man. One such person is iRockJazz founder and CEO, John Moultrie. Moultrie, who owned Jazz Oasis Jazz Club in Chicago in the '80s, gave Colionne the experience he needed to excel as a front man. "I came in and played on the off nights, which I was kind of mad about, thinking I can do well on Friday and Saturday. But it was the right thing to do because I needed to hone my skills as a front person. I had never been a front person before, so the off nights were good. That's less people that would see me mess up." He says Moultrie gave him a lot of good advice.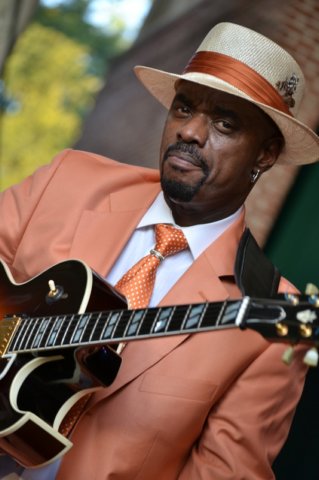 Known as one of the best dressed musicians today, Colionne says his dapper style was influenced from growing up on the West side of Chicago where guys like to dress. He believes looking nice before his audience makes a statement about who he is. "I feel like when people pay hard earned money to see you perform, they don't want to see you dressed like a construction worker," says Colionne. "I want to be at my best during my performance and how I present myself to them. I like the way all the old school guys used to be."
Colionne is a consummate professional. It doesn't matter to him what type of venue he plays, as long as people are having a good time. He has played plenty of larger venues when he was a sideman, but admits it's a lot different when you are the person people come to see. To help him connect with his audience, he commits to going out on stage and having fun. If others see you having a good time, then they will too. "It's like laughter, you see someone laughing really hard and not know what they are laughing about and you start laughing right along with them. If people see you on the stage having fun and they want to be a part of that fun with you, that's when the magic happens."
Committed to giving back to the community, Colionne has been teaching and mentoring students at the St. Laurence Grade School in Elgin, Ill. for over 18 years. He has made a difference in the lives of many students. In fact, he met his current tour manager and sound engineer Chris Jones when Jones was in third grade at St. Laurence. "Chris plays the guitar well," says Colionne. "He was one of my first guitar students when I came to the school. He is now a 26-year-old and works for me."
It was Jones' participation in Colionne's music clinic that sparked an interest for the guitar and music. Last February, the two had a jam session during one of Colionne's shows at the Prairie Center for the Arts in Schaumburg, Ill. "It was amazing, "says Jones. "We both realized we were living a dream, because when I was younger he said maybe one day you'd come out on the road with me. I always said I wanted to play on the stage with Nick and we've done it over and over again. It's really special. He's my best friend."
Jones was encouraged by Colionne to study music in college, and he concentrated on Jazz, classical guitar, audio engineering and production. Colionne hired Jones about a week before he graduated from college, and can now be seen at Colionne's shows operating the sound board. Inspired by Colionne's examples and teachings, Jones is an instructor at St. Edward Central Catholic High School in Elgin, Ill.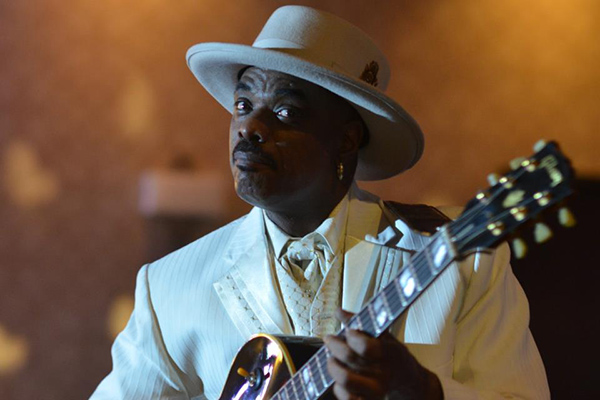 It was always Colionne's dream to grow up and play the guitar so well that one day some young guitar player or kid would say, 'I want to play like Nick Colionne', in just the same way he grew up saying he wanted to play like Wes Montgomery or George Benson. To him, that is the biggest compliment he could receive about his music. He is quick to say when he hears that from a young fan, he tells them, "No, you want to play better than me. Inspire to higher."
To find out more information on Nick Colionne including tour dates, visit his web site at www.nickcolionne.com.
By Tracye Dee