It may seem impossible to build a house out of jazz, but according to Melissa Walker, not only can jazz build a house, it can also build an entire community. The wife of Grammy-Award winning bassist Christian McBride, has a formidable curriculum vitae of her own. The sultry jazz vocalist has worked with a number of jazz greats, received various awards for her vocal talents, and since 1997 has released four CDs, all to critical acclaim.
For the past 11 years, the Canadian native has been the developer and driving force behind an exciting and innovative organization called Jazz House Kids. Jazz House Kids is a non-profit organization that teaches young people and adults not only the fundamentals needed to be a successful jazz musician and/or vocalist, but the fundamentals needed to be successful in life.
iRock Jazz had the extreme pleasure of speaking with Melissa Walker and received an intimate look into her amazing program, Jazz House Kids.
iRJ: Were you in the teaching program in college?
MW: No, I was in the music program at Brown University. I graduated with a degree in Organizational Behavior and Business Management as well as a minor in African-American Studies.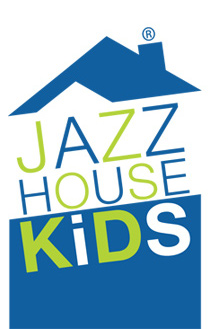 iRJ: Why did you start Jazz House Kids and tell us about the program?
MW: Well, I think it first came with the opportunity to do a concert for WBGO Radio. It didn't start with me, I would say that it started with an opportunity to work with and put on an afternoon concert for kids from [ages] 2-12. They had a wonderful concert series around the Newark, NJ area and it's very popular. They asked me to do this concert and bring a band together. That opportunity then created and really planted a seed in me to explore this experience that I had. At the beginning I really wanted to turn it down because I had never done anything like that and I was really nervous about getting in front of kids who were as young as two and all these parents and I had to create something that didn't have them falling over and snoring or leaving out of shear boredom. I tried to get out of it a couple of times but they wouldn't let me out of it [laughs].
iRJ: Jazz as a 'House…
MW: I realized that we could really explore jazz together by talking about jazz as a house and all the elements of that house are in play on the bandstand. Our roles and our responsibilities and being cooperative and telling your story that exists in that house – that house exists in a neighborhood, that neighborhood exists in a community and then in the world. I walked away from that experience and was asked to do some subsequent programs in Newark schools. It was a city that was still under siege in some ways from the riots of the 60s. By that I mean there wasn't a department store, there wasn't a movie theater, there weren't any book stores; it was a community with a lot of abandoned lots. It wasn't even the urban settings of many urban settings; it was missing some of the vital aspects of culture. And in the school itself, although they had sort of a robust program, the head of the arts program wanted me to bring this program in to enrich it. So, I feel that jazz is such a pivotal place to talk about how to be a community. That's what it is, a community. And in the community of Newark at the time, it felt like a natural fit. The more I went and did programming, where students would come back and write, 'I've never heard live instruments before'. And the only music that they had been introduced to at that time in their young life is hip-hop. It felt like jazz had a place to be a real inspiring teaching tool. And so out of that came, very organically, an organization. I started it around 1999 and by 2002 I had turned it into a 501 C3. Now some 11 years later, I look back with almost awe in a way, over how it has grown. But I think that as with many things in life, if you just put one foot in front of the other with great intention and seriousness and dedication, you will improve and take advantage of opportunities along with your preparation and you can make even greater things happen. And I think that is the story of Jazz House Kids.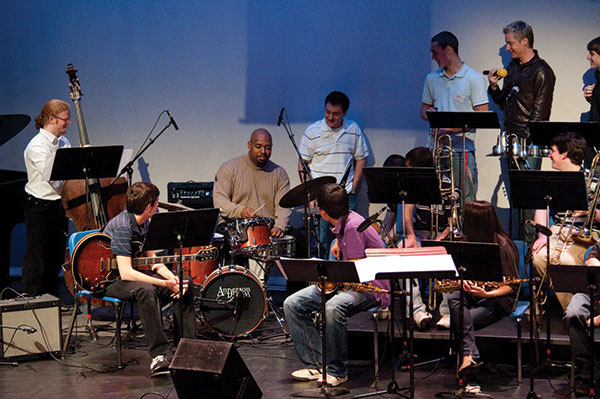 iRJ: How hard is it to teach jazz to young kids?
MW: That's often asked. What I will say is that it's not as hard as you think. Our first introduction that we usually do with young people is live music. In and of itself [live music] it's captivating to be in a live situation. So immediately we grab their attention because it is something unusual. But this music isn't hard for most young people. I think that they are pulled in because it is strong rhythmically. At the heart of jazz is its rhythm. It is improvisational absolutely, but it is the rhythm that is compelling. So automatically anything that gets your toe tapping and gets you moving and grooving is going to touch your soul. We have a program called the, "Vocal Summit", and we will bring in some music by artists that they know as well as jazz artists and arrange them for them. And what we find at the end of the day is that they will always ask for the jazz songs first, although we think it is going to be that Whitney Houston rearranged jazz song. But what they're going to call out for is that Duke Ellington, that Monk piece, that Cole Porter selection. So, it's not that difficult which tells me that part of our job is just to expose young people to it.
iRJ: What is the greatest challenge that your non-profit organization faces today?
MW: Resources – that confronts all non-profits, some more than others. Right now there is a bit of a departure and an exodus leaving the arts. We are beginning to see more funders focus on academic pursuits and some of that is beginning to spill over into arts and culture. But I will even trump that and say that the greatest challenge right now, is for the erosion that is happening in the schools of the arts. There are so many communities that are pulling out the arts or scaling back of the arts and that is the greatest challenge. That means that more parents are going to have a greater pressure if they do want to have their kids have access to theater, visual arts, poetry, music; they have to now take that on for themselves. And who is least likely to be able to do that; our citizens from our poorest communities. And where do you see that erosion happen the fastest; in our poorest communities, where they are struggling with testing and the need to see kids complete high school to get to college and low performance, etc. It's a real trend that's happening and the communities that are greatest affected are those that are least able to address the very thing that is being taken out of their schools. For us it is about being sellable, nimble and flexible to try to get into as many communities as we can to offer arts that are really not there for them.
iRJ: The primary goals of Jazz House Kids…
MW: I would say that accessibility is a tool; the goal is to create global leaders and community citizens. Our goal is to allow kids the chance to use jazz as a real teaching tool to develop who they are as young people, to approach this world going forward. That sounds maybe lofty for a small arts organization, but the truth of the matter is that the skills that are passed down from the bandstand and in the pursuit of jazz, I feel (and I'm certainly not alone), are really the essential skills for the 21st century. The skills that are really happening there, flexibility, innovation, improvisation, creativity, teamwork; those kinds of skills which were always important at some point but they are essential to today. You will no longer have a person or very few opportunities where they will start a job and end that job 40 years later – 50 years later. People have to be creative, innovative, and improvisational in their approach and those are the things that happen all the time in jazz.
I learned long ago that Jazz House Kids was not going to be about learning how to play this music as an instrumentalist or as a vocalist – when somebody couldn't give you a complete sentence or when some young person wasn't getting out of school, when we had people who misunderstood people from various different economic backgrounds. I've learned this in my life, that jazz was just a place that brought people together as a community. And so you can go to any part in the world and all of a sudden when you started playing that music, we had a common language. So, Jazz House Kids has been about exploiting that common language to build bridges – to create a global community. So I feel it is answering a vital call at a really vital time.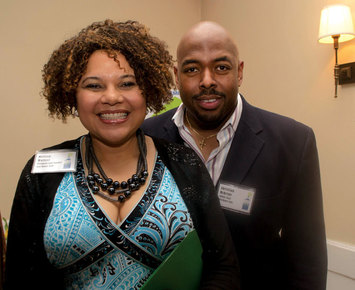 iRJ: How can people learn more and become more involved with Jazz House Kids?
MW: I invite people to check us out at www.jazzhousekids.org. We do a lot in the community. We produce a free jazz festival, we do a lot of very exciting programming that uses jazz as a tool for us to express ourselves as human beings above and beyond and in addition to countless classes that we have in school each and every day, in some very struggling communities. We invite you to check us out and be part of our family. If you are not in our immediate community, I ask that you keep the arts alive and keep jazz close.
By Steen Burke