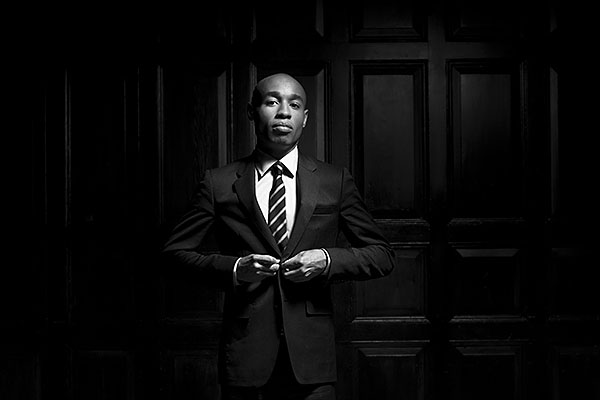 Picture a crisp black suit; tailored to perfection, accented by a collared shirt and a fresh tie, and finished off with a pair of fine leather dress shoes. Each piece serves to complement the rest of the outfit. The look is classic, understated, and complete. While many artists may hate to admit it, music today is judged, not merely on its artistic merit, but also by the visual appeal in its performance. When people go out to hear music, part of the charm is to see the artists actively create that art on stage. For the performers to dress themselves with grace is to respect and take ownership of their work. For a restaurant, creating a comfortable, welcoming dining experience is just as important as having well prepared, high quality food. It's the idea of putting together a complete product. German opera composer Richard Wagner believed in the concept of "Gesamtkunstwerk," which means a synthesis of arts. To support one's artistic creation with visual beauty creates a full and complete package. The always well-dressed pianist and composer Aaron Diehl has struck just this synthesis of style and sound in his newly released album The Bespoke Man's Narrative. In fashion, the word bespoke means made to measure such as a custom suit or shirt and Diehl spins this concept in a musical context. Each composition is designed and tailored to complement Diehl's supporting players. The Bespoke Man's Narrative is an album where the music and its performers become one.
Twenty-six year old Diehl began this project in 2011 after winning the Cole Porter Fellowship Competition. Along with receiving $50,000 in career support, Aaron Diehl won the opportunity to record with Mack Avenue Records. With Warren Wolf on vibraphone, Rodney Greene on drums, and David Wong on the bass, The Bespoke Man's Narrative is a seriously heavy hitting album.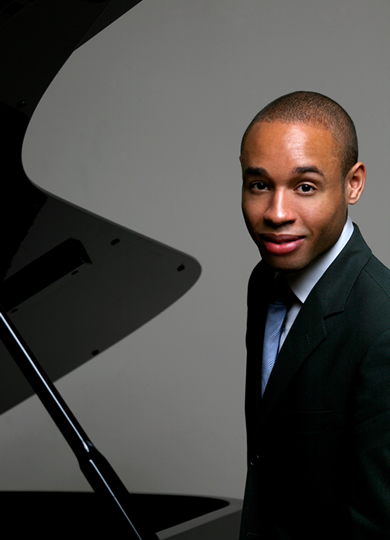 In a blend of tunes, some borrowed from jazz greats like Duke Ellington and others composed by Aaron Diehl himself, The Bespoke Man's Narrative creates a sound that feels historically informed and artistically progressive. "I decided to compose and arrange music in line with our own sound and conception, while using the strategies of bandleaders like John Lewis and Duke Ellington, who developed their music in line with the abilities of their personnel," says Diehl. In the tune "Blue Nude", Diehl features drummer Rodney Greene in a slow moving minor blues. Pushing away from swing, Greene plays spacious, relaxed fills that uniquely accentuate the hits played by the band. With Warren Wolf as the centerpiece, "Stop and Go" is a lightning fast swinger that displays the vibraphonist's rock solid time. Injecting the old time ballad with a peppy up-tempo feel, Diehl beautifully presents his own take on "Moonlight in Vermont". Gently hinting at classic jazz melodies, Diehl's solo is reminiscent of those from Ahmad Jamal. With compositions and arrangements tastefully contrasting one another, the record has a sense of fluidity, guiding the listener through a finely tailored collection of music.
By Zeb Stern