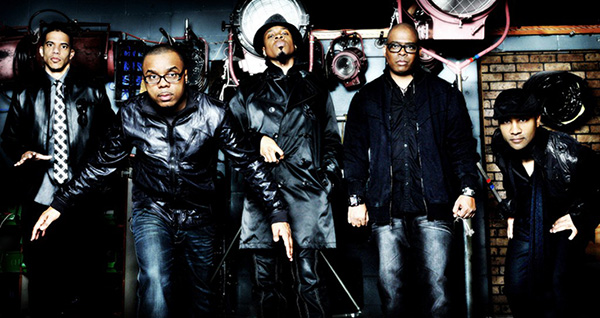 Comedian Sinbad once referred to Mint Condition as "the last Black band" left. Like all things said in jest, there's an unfortunate truth to that assertion. The quintet from Minnesota is a lingering holdover from the days when black show bands dominated the radio; Cameo, Earth, Wind and Fire, Parliament, Heatwave and the list goes on. They arrived at their frequent haunt B.B. King's Blues Club in New York's Time Square as an early highlight of the 3rd annual Blue Note Jazz Festival. It's quite fateful that they play during a festival that bears the name of a lauded record label that built its reputation with albums of legendary instrumental collectives. Mint Condition thrives on the persistent and magnetic interaction of its members just as Herbie Hancock, Freddie Hubbard, Ron Carter and Tony Williams did on "Cantaloupe Island." That chemistry, topped with the sublimely familiar voice of Stokley [Williams] is what has kept their fans coming back 20 years strong, and counting…
From the moment Mint Condition stepped on stage, the sold out crowd was ready to burst. Within the first two songs, they established just what many have come to expect to hear at a Mint Condition show, which was a rollercoaster of sounds, tempos, classics and always a surprise or two. The surprise came early on when Williams, resident vocalist came out with an electric guitar strapped around his shoulder. Known for his keening, multi-octave pipes and his prowess behind a drum kit, Williams was trading rhythm licks with lead guitarist Homer O'Dell and bassist Ricky Kinchen.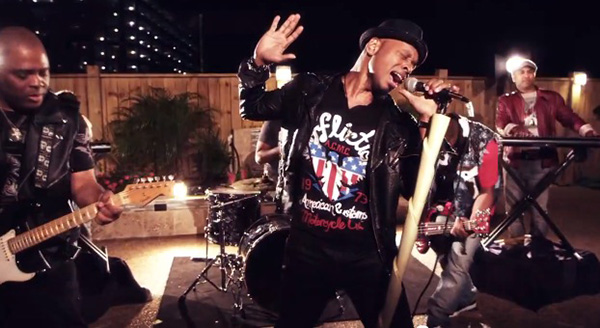 Such versatility was in full affect during their runs through "U Send Me Swinging" and "So Fine." They turned two of their most beloved ballads into adventurous fusion of funk and rock. Williams was playing to the crowd less like an R&B crooner and more like an aggressive rock front man. Given the smooth sheen of their celebrated catalog, it was a shock to see the singer and band play with such abandon, and refreshing, to boot.
During the lone cover of the night, Mint Condition put their Minneapolis stamp all over Barry White's simmering dance floor classic "Playing Your Game, Baby," but managed to maintain the original's horn heavy, bass rich funk. Fans were, then, taken on a rapid, ecstatic time travel ride during a melody of their hit slow jams – "Someone to Love," "Forever in Your Eyes," "If You Love Me," and "You Don't Have to Hurt No More." Such medleys are a testament to the band's uncanny penchant to communicate ideals of noble love that is lacking on radio today. And while those songs are all over 10-years old, they proved they still had the gift when they broke into their latest single, "Believe in Us."
After nearly 90 minutes of genre bending instrumentation, Mint Condition ended the night with their two biggest hits. Like clockwork, the audience went into a frenzy after hearing the opening four keyboard notes of "What Kind of Man Would I Be," before turning into a riotous core of background vocalists during the chorus. But that was nothing compared to the encore, "Breaking My Heart (Pretty Brown Eyes)." The crowd sang every word of the song so loud, with so much force that it was impossible to hear Stokley Williams.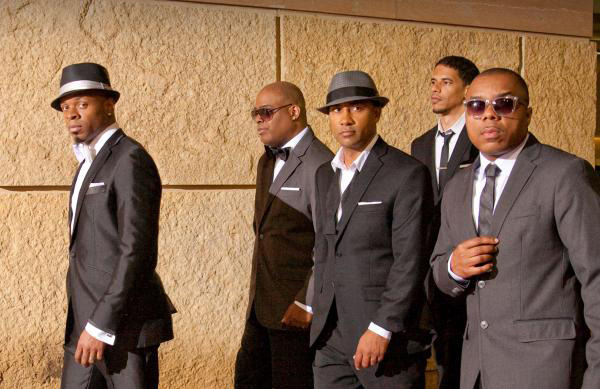 And so ended a night of reggae vamp outs, searing soprano sax solos from Jeffrey Allen, funkadelic guitar shredding from O'Dell and operatic tones from Williams, Mint Condition leaves another B.B King's audience treated with the musical medicine they yearned.
By Matthew Allen
Set List
In the Moment
I Want It
U Send Me Swinging
So Fine
Just the Man for You
Take You on a Ride
Where Are They Now
Medley: Someone To Love/Forever in Your Eyes/If You Love Me/You Don't Have to Hurt No More
Slo Woman
Playing Your Game, Baby (Barry White Cover)
Believe in Us
Nothing Left to Say
Sometimes
Caught My Eye
What Kind of Man Would I Be
Breaking My Heart (Pretty Brown Eyes) [Encore]