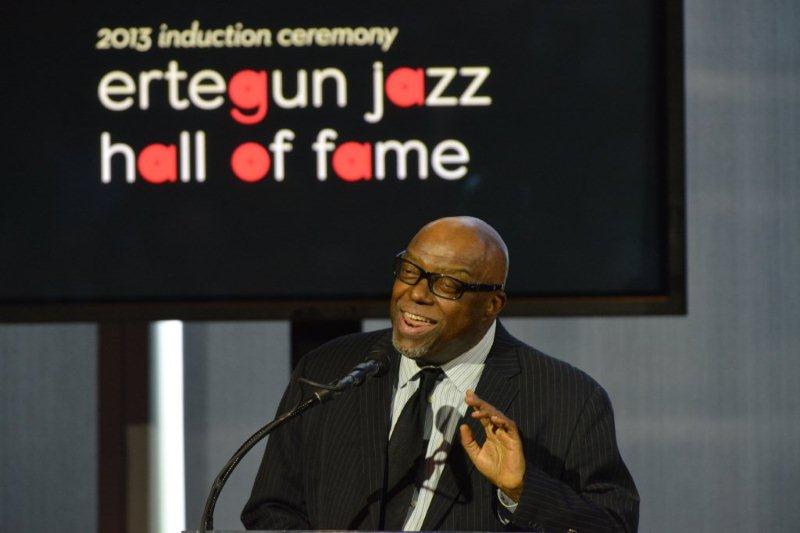 Stanley Crouch Photo by Frank Stewart
The ceremony was held at Dizzy's Club Coca-Cola in Jazz at Lincoln Center's home, Frederick P. Rose Hall in New York City. The Nesuhi Ertegun Jazz Hall of Fame honors iconic artists and members of the jazz community based on his or her singular dedication and outstanding contributions to jazz. Each of these jazz icons, Terry, Hampton and Blakey, are well deserving of the honor. The legendary Clark Terry's career spans over 70 years. The iconic trumpeter pioneered the use of the flugelhorn in jazz music. Terry has played with Charlie Barnet, Count Basie, Duke Ellington and Quincy Jones. He has also appeared in over 900 jazz recordings. In 2010, Terry was the recipient of the Grammy Lifetime Achievement Award and is also a National Endowment for the Arts inductee.This past week, three musical legends were inducted into the Jazz at Lincoln Center's Nesuhi Ertegun Jazz Hall of Fame. Master trumpeter Clark Terry, the late great vibraphonist Lionel Hampton and the late iconic bandleader Arthur "Art" Blakey were the new inductees. The honor is named after jazz producer and founder of WEA International (now Warner Music) and Atlantic Record executive, Nesuhi Ertegun.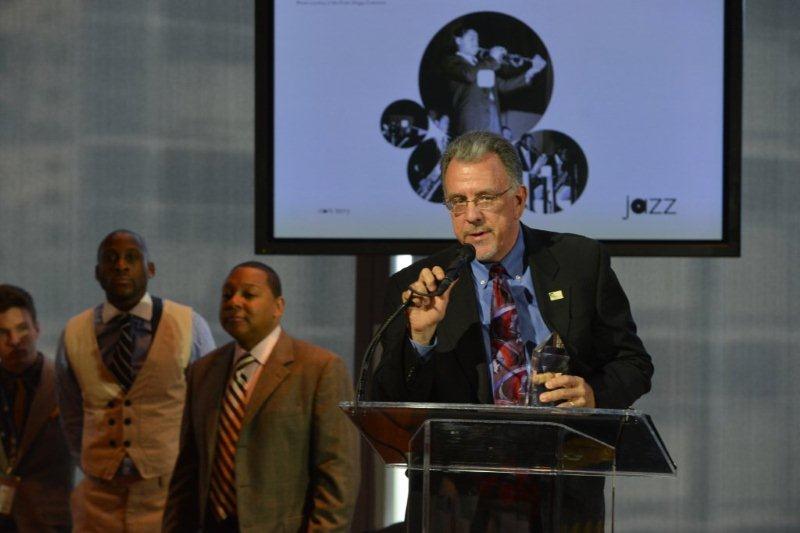 David Demsey Accepts Clark Terry's Award on behalf of Clark Terry
The third inductee, Arthur "Art" Blakey was the leader of the iconic Jazz Messengers. The Grammy-Award winning drummer and bandleader was a pioneer in modern bebop style of drum in jazz music. For more than 30 years his band Art Blakey and the Jazz Messengers, included many young musicians who went on to become prominent names in jazz. Blakey was inducted into the Jazz Hall of Fame, the Grammy Hall of Fame, and was awarded the Grammy Lifetime Achievement Award. Jazz pioneer Lionel Hampton was one of the first to play the vibraphone in jazz music. Although he is most known for playing the vibraphone, Hampton began his career playing the drums. His first recorded addition to jazz was at the request of the great Louis Armstrong. From there, Hampton went on to play with musical legends Benny Goodman, Buddy Rich, Charlie Parker, and Quincy Jones; just to name a few.  As with Terry, Lionel Hampton's career in music spanned over 70 years and included iconic recordings, and countless awards.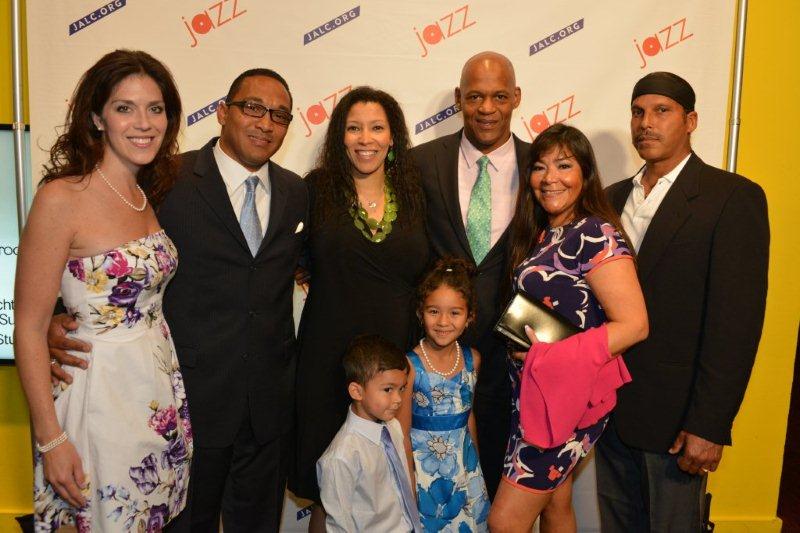 Family of Art Blakey Photo by Frank Stewart
The three jazz legends were honored with kind words and special musical performances by The Ertegun Jazz Hall of Fame Band featuring Jonathan Batiste, Reuben Rogers, Joe Farnsworth as well as other musicians and guests. Among those in attendance, JALC Chairman of the Board Robert J. Appel, and board members Diane Coffey, Gordon Davis, Hughlyn Fierce, Michael Fricklas, Mark Patterson, Keith Reinhard, Mark Rosenthal, Melanie Shorin, and George Wein. JALC Executive Director, Greg Scholl, New York City Council Member Gale Brewer, author Geoff Ward, musicians Michael Carvin, Louis Hayes, Willie Jones III, Clarence Penn, Joe Wilder, and actor Courtney B. Vance were also in attendance. Members of this year's EJHF nominating board – Ed Berger, Connie Crothers, Stanley Crouch, Wynton Marsalis, Phil Schaap, Loren Schoenberg, and Spike Wilner – were among presenters and guests.
There are more photos in the iRock Jazz JALC photo gallery here.
By Steen Burke