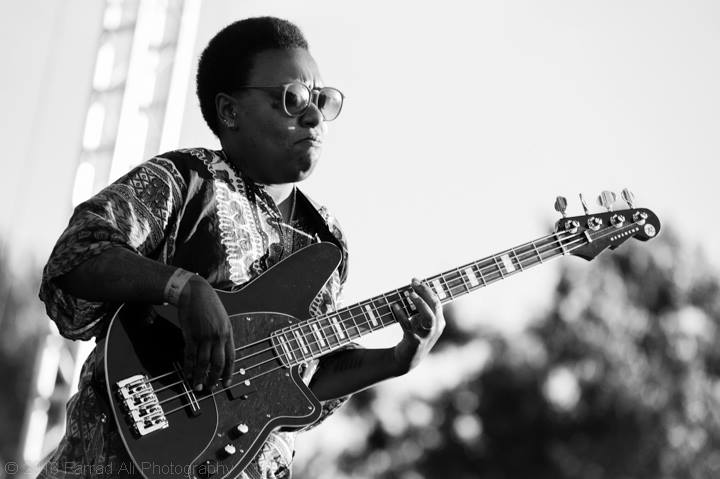 Fresh off the release of her critically acclaimed album Weather, Meshell Ndegeocello is celebrating a new release, Pour une âme souveraine ("For a sovereign soul"). The album, the tenth studio project for Ndegeocello, is a dedication to fellow musician Nina Simone. Guests on the album include Sinead O'Connor, Lizz Wright, Valerie June, Tracy Wannomae, Toshi Reagon and Cody Chesnutt.
Like Simone, Meshell Ndegeocello uses her musical talents and voice to bring awareness to social injustices and the need for change. iRock Jazz had the opportunity to speak with Meshell Ndegeocello about her music, her passion for equal rights and what the future holds for the eclectic singer, songwriter, rapper, bassist, and producer.
iRJ: One of your earlier albums, Cookie, where you sampled Angela Davis' speech "Hot Night", came across as you being really connected to social equality and women's issues. What inspires your mission and passion for social equality in your music?
MN: To me that [Cookie] was more about the prison industrial complex. And that awareness actually comes from being a person of color and knowing that there are shows like "Lock Up", where these prisoners don't get paid a dime and these TV stations get paid so much money to profile prisoners and their everyday life. If someone can tell me different about these shows, I'd be grateful. But I'm just aware that there are more people of color in prison than there are in universities. And you don't need awareness for that, you just need consciousness or a sense of self to realize you have it really good; you can walk around and hustle for a job and hustle for other things while other people have not had those opportunities.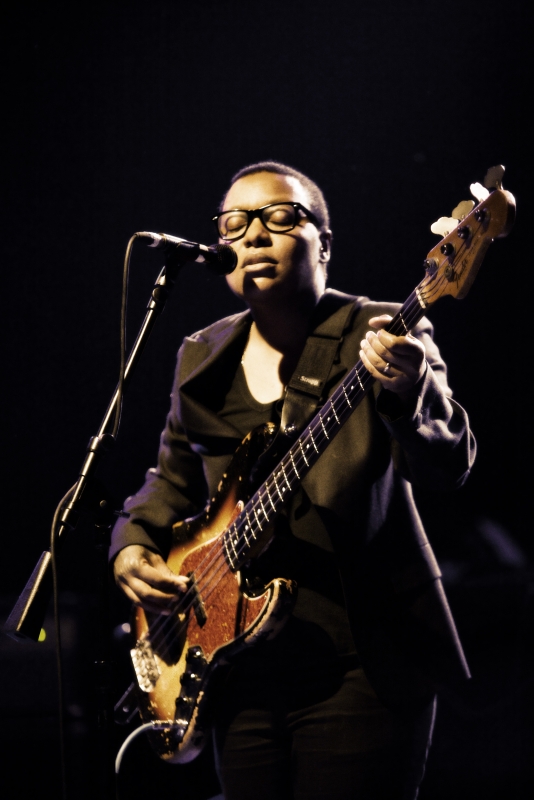 iRJ: Would you consider yourself a musical activist?
MN: Not to quote a song, but I'm just a soul on a planet trying to do good, be good. I don't think about my legacy. I'm just trying to live my life so that at the end, I go calmly without any regrets. The only thing is I wish I was rich so that I could do something for homelessness or put my money behind something that was affective. But if all I have is a song, I have to travel into the Woody Guthrie realm and the Bob Dylan realm and take the job I have and try to inform people when I can. That's how I think of it, you know?
iRJ: If you had to interpret or peg your own musical style, what would that be?
MN: I play a multitude of genres that are really grounded in improvisational music. I am a child of the Miles Davis ideas, of the Bob Marley ideas – it's all just music and whether the harmonies and melodies feel good to you. I try to do my best but it's all based in art. To quote Nina Simone, 'I'm not a jazz musician but I definitely have the heart and mind of one'.
iRJ: Who has been your greatest musical influence?
MN: The people around me that love me no matter what kind of music I play. I know that sounds corny, but I just love music. I love all types of music. So my biggest influence are my friends and my life. I like everything. I don't have one influence. That's an impossible idea to have.
iRJ: Do you also play acoustic bass?
MN: I don't play the upright bass, but I do have a few acoustic basses as well. I've been really into the David Harp, it's an Ethiopian instrument and it's making me want to find a fretless bass. So I think that's my next adventure.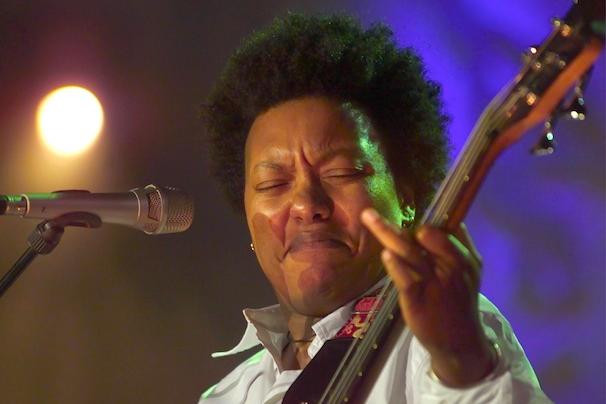 iRJ: As an independent artist, how are you embracing new technology in your music or how you market your projects?
MN: I'm just trying to learn the Tumblrs and the Tweets and the Instagrams so I can keep people interested, since record companies no longer deal with those things. And I think I read enough to keep my mind fresh; that's a technology that I'm trying to expand – my imagination. Because no matter what – you need an awesome imagination in order to participate in those mediums.
iRJ: When you're not making music, how do you spend your time?
MN: I read a lot and I have a 3 year old. I go to the movies and I practice. I listen to music and take walks. Simple life.
iRJ: What do you find to be the greatest challenge, producing or performing?
MN: Work and music I feel comfortable with; I have a focus. It's just trying to get through everyday life that I find challenging. To try to learn to live with people and work with people – it's the people I find hard. I don't struggle with music; I enjoy that part [laughs].
iRJ: If you had to be your own critic and most of us are, what would you say are your strengths and in what areas do you think you need to improve?
MN: [Laughs] My strengths are – I like to listen and I'm okay with not playing; I'm a team player. My weakness is that I'm a bit of a nihilist – I can easily walk away from any situation and I take music too personally; I've been told – that's a criticism. My criticism of me is that I wish I could do what everyone wanted me to do but I have a hard time with that.
iRJ: Last year you were traveling to Paris for a show and you video taped your journey .  Is this one of the ways you filter the world musically?
MN: I've never really excelled in social situations, so I've always been a watcher. I just watch and try to put it through my filter and bring it out musically or with words.

iRJ: What's next on the horizon for you?
MN: I just produced a really interesting spoken word artist. I don't even want to call him that. I think he's a great writer. His name is Anthony Joseph and I just produced that in France. That comes out in June. And I'm working on a jazz saxophonist named Marcus Strickland. And I'm working on my next recording.
By Steen Burke