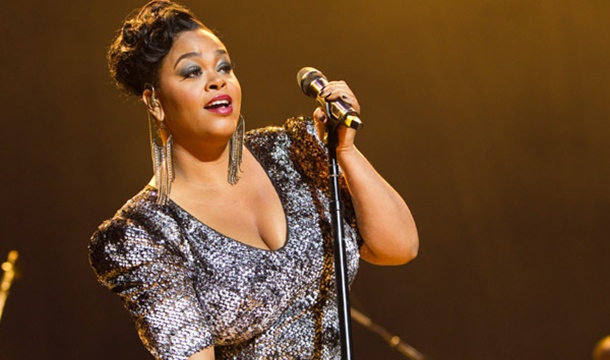 Last name Scott, first name Jill. This is about transparency in spirit and in truth – her truth. Jill Scott has a way of drawing you in with her eyes; her smile gives us a feeling of warmth and a welcome like a hug. Her openness allows us to feel her on a deep level and reminds us that she is indeed the real thing. Jilly from North Philly, grew up in a single parent home with her mother Joyce Scott and surrounded by lots and lots of love which included her maternal grandmother whom she affectionately called Blues Babe. In fact, she created the Blues Babe Foundation as a dedication and is her way of paying it forward by being, "committed to assisting students in underserved communities by providing programs that promote leadership and academic excellence."
So, who is Jill Scott – outside of being a poet, a Grammy-Award winning, singer, songwriter and actress? In 2000, when her debut album, Who is Jill Scott, Words and Sounds Vol. 1 was released, she says, "The 27-year old Jill Scott was thoroughly and completely free, I really didn't have any design on my life except for the fact that I didn't want to work a 9 to 5 and nothing made me feel better than being creative. No money, a lot of love and a sense of good things coming." And today? "The Jill Scott today is a business woman and a mother and someone who still needs creativity in their life – in my life. I'm more aware of the industry but I thank GOD that I am not a slave to it [laughs]. I had this idea that I never wanted to be a slave to anything and I'm really grateful that I have held on to that. I'm definitely well-traveled and have definitely gone through some heartaches and some triumphs – certainly grateful for all of it."
Scott is like an open book in her expression of who she is. But as an artist why be this open and honest with her audience? "I was introduced to Salvador Dali, I think I must have been about 13 and he changed my view on artistry," she says. "This is a man who not only was exceptionally talented, but he believed in putting parts of himself in his art. Gross, parts of himself in his art – he put his urine in his art, he put his blood, he put his semen, he put hair in his art, he put himself inside of it and I thought that's a legacy when you allow yourself to put your blood, sweat and tears inside of an art. That's what makes it all the more special and that's pretty much how I exist as an artist. I believe no one is by themselves, that every experience that we have, every itch every backache, every mile that we travel – we're not alone in that. That's the beauty of humanity and this is a human being creating and I just believe that I have to open myself up. Now, do I save things? Absolutely, there are definitely parts of myself that I keep to myself. I think that's a wise decision and I won't change that, but I believe in sharing, so I do it."
We have also watched Scott evolve with her expression of being in love on each album; to being more sensually and sexually open on The Real Thing and Light of the Sun. "I don't subscribe to the concept that a woman or a lady has to be in perimeters. I'm a human being so I definitely have a sex life and I enjoy it. I've grown up in a house full of women that would always share their sexuality with me – like my mother and father telling me about my conception [laughs]. Some people may think that is a lot, but what I have learned is that my mother – as much as she was a Renaissance woman who could do anything – was also a very sexual being and wasn't ashamed of it and I refuse to be ashamed of myself for enjoying sexuality and myself. I refuse. I just think that it's not fair and I wouldn't do it.
There's a difference between lovemaking and for lack of a better phrase, "screwing". I think that if I can share the differences that maybe someone else will understand it too. I think we live in a porn society and there are a lot of young people who have never known the beauty of making love and I think that's sad. I know grownups who have never had orgasms – grown women. How can that be [laughs]? My household was very free about sexuality so I'd never found anything to fear or any taboos, but I do my best not to be lewd. I don't like lewd. I don't like the ugly words for beautiful things. I listen to a lot of hip-hop music. I'm a big hip-hop fan, and sometimes I think the word choices or the visual of the word choices could be just a little more creative."
Poetry – Scott's first love or "the word," as she calls it – was her initial way of expressing herself. In 2005, she released her first book of poetry entitled, "The Moments, the Minutes, the Hours The Poetry of Jill Scott".  A compilation of some of her writings, she says it was something that she always wanted to do. "I had so much work that I had compiled over the years – I still do. My mother is a Renaissance woman – she can do anything and that's the house I grew up in. I always believe in having a plan M, so I want to have as many options and outlets for my creativity as possible."
In the book there is a piece called "Why Rape", a subject matter a lot of people sweep under the rug and would rather not discuss. Scott says it was something she wrote because she wanted to define what it really is. "Rape is not just about the sex of it all, the violent awful sex of it all. It's really to destroy the spirit and I just wanted to say that. Some people think it's easy to get over being raped. But it's not, it's not easy to get over something like that and you have to look at it for what it really is. The physical part will heal but the emotional scars are real and learning to trust again takes time – all of that is major. I think people take for granted what maybe other people have to experience, both men and women."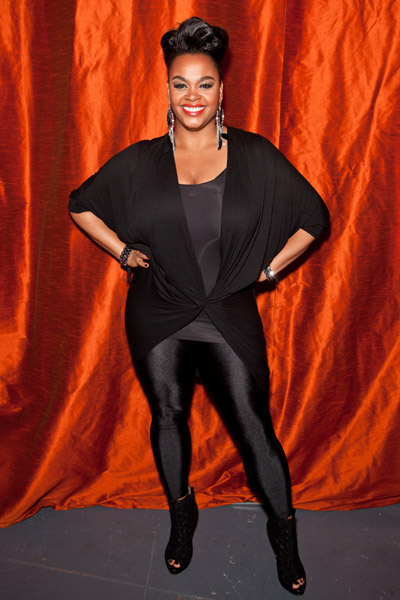 On the music side of Jill Scott, she treats her songs the same way as her poetry – as a visual. "I like my music to be visual, whether you're taking a long walk or rather you're trapped inside of some sexual state that you can't seem to get out of – I like things to be very visual," she explains. "So, not only can you feel the music, meaning the musicianship – [like] the bass player, I need my musicians to speak, I need you to say something, you can't just play the notes. I need my drummer to have a conversation with me because it sparks something in me that I don't know that's there and it makes for a great performance and I like to live inside of the music. Initially, with the music it has to say something to me so I have something to say. I can't just sing a song because it's there; it has to move something in me. It has to make my pen work – move, that's what guides everything. I just can't sing to sing. I'm sorry [laughs]."
Scott, like her mother, is also a Renaissance woman – writing and reciting poetry, singing, songwriting and acting – she does it all. In 2007, she starred in Tyler Perry's film, "Why Did I Get Married?" and in 2010 reprised her role of Sheila in "Why Did I Get Married Too?" Her character, is a woman who has low self-esteem, is overweight and in an abusive marriage. Scott says she took the opportunity to play this role because Sheila is so unlike herself. "As an actor that is the best thing you can do for yourself – play someone that is not yourself. That's what helps you grow and stretch. And for people who are in the mindset of a Sheila, I just send out massive hugs and strength. It's very challenging to not "fit" into what society thinks is beautiful.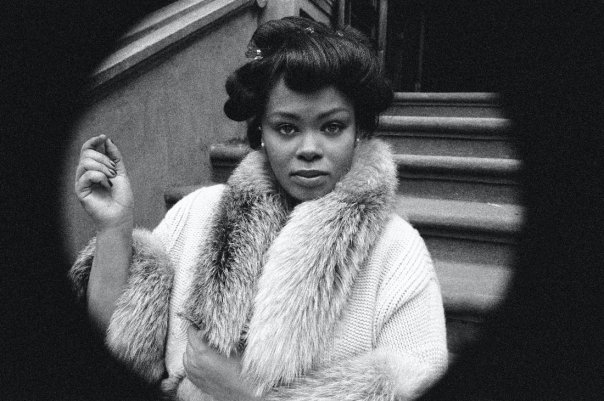 I believe in looking at all of the flowers in the garden and knowing that each and every one of them is a master creation designed by the Master Creator and you must find the beauty in yourself. You have to find it; and if all you can see are your long eyelashes then hold on to those things and build from there. Because this world can be very challenging and very rough and very hateful at times and I think it's primarily from a huge idolizing of other human beings and wishing you could be somebody else. But I see things and I say to myself and to my son and to anybody else that feels what I have to say might be worth listening to, that 'You and I are miracles. There are a million sperm – what is it? 7-million sperm I don't know [laughs] that can go in to a single love encounter and for that sperm to reach that egg and those eggs you've been carrying since you were born for all of that to happen on that night with this person is a miracle and you already started off as a miracle. If you don't look at yourself that way then please, please think again and live accordingly'."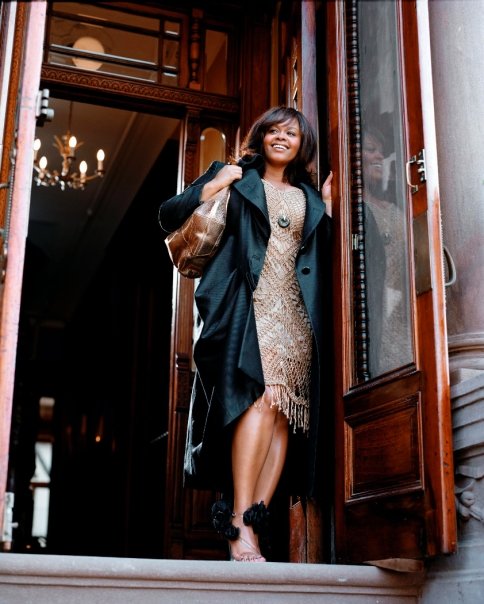 Miracles do indeed happen. Becoming a mother didn't come quite so easy for Scott. After being told for many years that she would not be able to conceive and have children naturally (she has said that she would have used the Endometriosis Treatment to enhance her fertility) she in fact became pregnant naturally. In April 2009 just weeks after her 37th birthday, Scott gave birth to her beautiful son Jett Roberts. It was a rough journey for her but worth it. "When I was very young, I went to a neighborhood – a community doctor, like a clinic and I was told that I should have a hysterectomy and oddly enough my mother was told the same thing. It was what I could afford at the time – I could afford a clinic and after being told over and over again that I wouldn't have a child, I don't know, I think I kind of gave up. I didn't have a cycle, I stopped having a cycle when I was 14 so if you don't ovulate, it's impossible for you to have a baby and apparently [laughs] miracles are abound." For other women who suffer from endometriosis and other female illnesses, Jill Scott says, "Do not, do not drop hope, do not drop it, don't worry about it, just don't worry, don't worry, there is divine timing to everything."
Indeed, Jill Scott. With all that she has experienced within the last 13 years being in front of live audiences, whether on the poetry scene, the concert venue or the movie screen, Jill Scott is living her life like it's "Golden" and once again she has proven with her transparency and honesty, she is the "Real Thing" in stereo.
You can follow Jill Scott on Twitter: @missjillscott , and "Like" her on Facebook, www.facebook.com/missjillscott. For more information on Blues Babe Foundation please visit: www.bluesbabefoundation.org.
Also, look for Jill Scott's new album Lullaby to be released later this year (2013).
By Keli Denise