George Benson is a ten-time Grammy-Award winning guitarist and vocalist. Arriving on the scene in 1954, the Pittsburgh, Pennsylvania native has been recording for nearly six decades. In this time, he has had the opportunity to work with such legendary figures as Miles Davis, Quincy Jones, Stevie Wonder, and Chaka Khan. Not to be outdone, his solo efforts have solidified his place as one of the most well-known artists in music today. His most recent album, Inspiration: A Tribute to Nat King Cole was released June 4th on Concord Records.
Modern pop culture perpetuates the idea that success happens overnight – that achievement is birthed in a vacuum. This is categorically false. Success is a process. It requires an impetus that can overwhelm the abstraction of dreams and turn them into reality.
Inspiration – it is that which the alchemist sought. It is the abstraction that compels one to move forward despite every reason not to, thereby creating the closest we will ever get to true magic. Inspiration instills in its owner the power to do seemingly anything imaginable.
For George Benson, inspiration comes in the form of Nat King Cole. His voice, his words, the subtle cool of his facade – Nat King Cole is why we have George Benson. It was said before, inspiration births greatness and there is simply no denying that in the work of this critically-acclaimed genius.
iRock Jazz recently sat down with George Benson to talk about his latest album and its inspiration, the great Nat King Cole.
iRJ: At age 8, you won a contest singing a song by Nat King Cole. Tell us about that experience and how it led to your first recording experience.
GB: In those days, Nat was at the top of my list of people whose songs that I liked to sing. I won a lot of contests [at an early age]. One of them, I entered at the age of 8; the winner got to go in the studio and record. That was gigantic [laughs]! And they finally did. It wasn't very elaborate. It was a small studio. They put me in this booth with my ukulele and told me, 'Alright…sing, Little Georgie'. That's what they used to call me. So I started singing, "Mona Lisa." My mother I think gave me that tape many, many years later. I'm so happy that she saved it. Everybody that hears it is convinced that I am a true Nat King Cole fan. It's a great way to open up my new album called Inspiration, because obviously I've been inspired by him most of my life.
iRJ: You've been known as a guitar player, but at some point you read a review that named you as a guitarist and it actually surprised you. What is the story behind that?
GB: At 19-years old, Jack McDuff took me on the road. Jack McDuff was a great organist, one of the top organists in the world at the time. It was an honor to join his band, but I was not a guitar player. I was known as a singer in Pittsburgh who happened to play guitar. I had good ears so I was reasonable as long as it were things that were fairly simple. I had no jazz experience. But when I went on the road with Jack, he turned me into a guitar player [laughs]. He used to get mad at me every night and say terrible things to me after the show and even during the show. He made me practice. And for the first time in my life, I was practicing every day. One day, they wrote an article about the show. They made a mistake and called me a guitarist instead of a guitar player. No one had ever referred to me as a guitarist before, so that was great news. It woke me up and it stayed with me for days. It made me more intent on becoming true to that title.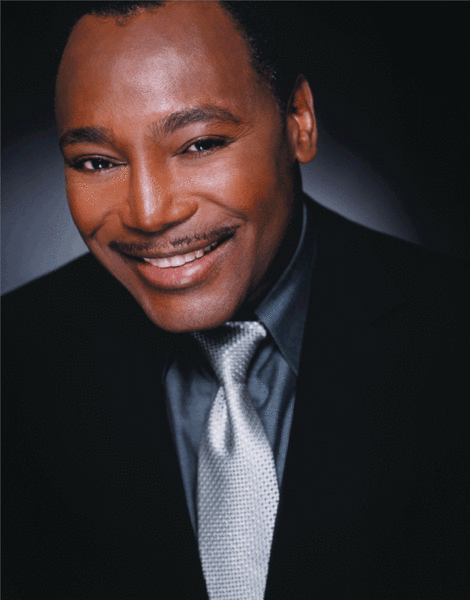 iRJ: Nat King Cole was a baritone. You're a tenor – how difficult was it for you to sing his songs?
GB: It is very difficult. But I found that when I changed the keys – which would have made it more comfortable – I had lost the vibe. So Nat's keys, which were difficult for me to perform way down there, were a key to how the songs came off and whether they stayed in the Nat Cole genre. I didn't want to be George Benson singing Nat King Cole songs. I did that before with "Nature Boy" and had a tremendous hit. But I wanted to bring about Nat Cole's personality – his suaveness, his phrasing. It seemed to work better down there. So I started singing down there until I got comfortable with it and it worked beautifully, because it was somewhere between who I am and the Nat Cole I wanted to be.
iRJ: Nat King Cole's success came by surrounding himself with the greatest musicians out there. You have done the same. Tell us a little about the makeup of the musicians that you used on this particular album.
GB: The amazing thing is I had just done a concert in Miami, Florida and we used what they call the Henry Mancini Institute Orchestra – a bunch of young geniuses. They were so good on my live show that my producer said, 'George, while we're down here in Florida, why don't we take them in the studio and do the charts for the new album'? What a great idea that was. We did all 14 songs in one day. That's how good they were. We were amazed at how well the arrangement came off and how precise they were in playing them. My conductor, Randy Waldman, who was also the musical director for the great Barbara Streisand; he knew exactly how to make the music work. He talked to them in a way that they understood very much what it is that we were trying to accomplish and they knocked it out like it was nothing [laughs].
iRJ: When you think about the new, young musicians that are coming up today, what advice would you give them?
GB: I think the most important thing – because we only have a short amount of time on this planet, is to do things that they think are important. Put your heart and soul into what you do. Don't play anything that you don't like, because it'll become a hit and you have to play it for the rest of your life [laughs]. And many people have been stuck with that kind of thing. It's the one thing that I dreaded that would happen to me in my life. So I always insisted on having songs that had credibility and had beauty and something that I could perform for a long time. I've been fortunate enough to have that. So I pass that info on to young people. Play music because you like to play it and all of the other things will fall into place.
iRJ: You've been performing since you were 8-years old, learning many lessons along the way. What is the biggest lesson that you've learned thus far?
GB: Not to limit myself. Everything they said I couldn't do, I've done and more. The first thing they told me when I got to New York was, 'You know jazz musicians can't sell records'? And I said, 'What'? I asked my producer how many records he expected my first album to sell. He said, 'Well, we should do somewhere between 3,000 and 6,000 albums'. And I said, 'Wait a minute…there's 4 billion people on this planet [laughs]. That sounds ridiculous'. He said, 'George, Miles Davis is the number one jazz artist in the world and he only sells 20,000 albums'. And I said, 'That doesn't make sense. I think if you put something on that record that people want to hear, they'll buy it'. And that turned out to be a true statement.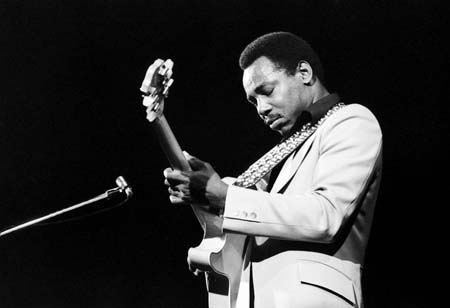 iRJ: Obviously, Nat King Cole played a big role in your life. Who were some of the other artists that influenced your career as a guitarist and a vocalist?
GB: Charlie Christian first of all, was the first guitar hero in my life. My stepfather, who taught me how to play guitar, that was his hero. He played his records all day and night [laughs]. So I had that. But when I grew up, I started listening to vocalists. Of course, Nat was way back there. Then it was Mario Lanza, the classical singer. And then came along Sam Cooke, Jackie Wilson, Little Willie Jones. I took them all in. I imitated a lot of them and knew their songs very well. So I had a well-rounded background. People think when I dabble into – they call it dabbling – music that is not jazz that I'm just doing it to sell records. That is not true. I love that music. I grew up with it. It's a part of me. And that's why I do it.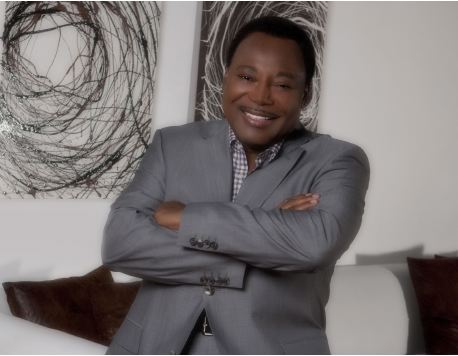 iRJ: What's the secret to your success?
GB: I like people. When I perform I always imagine that people are in front of me. What would I do today that could knock these people off their socks – make them glad that they showed up at my show? That's what's important to me; because I know if I don't do that, they won't be at the next one [laughs]. That's always been my fear. So, even when I'm making a record, I think about the audience. I'm thinking about whether this will be something that they enjoy.
Many will do covers of great artists. This is nothing new. However, what makes this particular affair so impressive is its authenticity. This is not a hackneyed engagement, but instead a total immersion into one music's finest gentlemen. George Benson could have taken these compositions and done them as simply George Benson. And that would have been alright. However, in choosing to maintain their quintessence, he presented a piece of art layered in reverence. It is the truest form of thanks one artist can give to another. Inspiration is, above all, a blessing, one of which George Benson is most appreciative.
By Paul Pennington