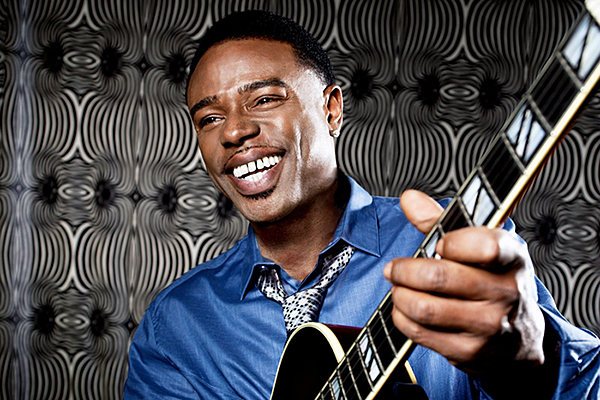 For over two decades multi-talented guitarist, Norman Brown has been captivating his audiences. This musical innovator is also a composer and singer. Discovered by, the renowned musician and producer, Norman Connors, Brown has remained relevant beyond the years of his 1992 debut album Just Between Us. In 2002 he won a Grammy-Award in the Best Pop Instrumentalist category for his album, Just Chillin', produced by Paul Brown on the Warner Bros. label. During this same year he formed a trio, BWB, with trumpeter Rick Braun and saxophonist Kirk Whalum and released Groovin. They are currently reunited for a project that pays tribute to Michael Jackson.
Raised in Kansas City, Kansas, Brown picked up the guitar at age eight. He was inspired by Jimi Hendrix and soon discovered his favorite artist, Wes Montgomery. Often compared to Montgomery as well as George Benson, Brown has been able to forge a solid career with his own style that showcases his gift. He was the first artist signed by MoJazz, Motown's new contemporary jazz label in 1992. He has been called "a monster player and improviser". Norman Brown took the time to sit down with iRock Jazz to talk about his current project.
iRJ: How did your new project BWB come about?
NB: Well, we did a record back in 2002. We did a tour and it was very successful, so the fans have been asking for it ever since then. Fans are coming up to me asking, 'Man when are you guys going to do BWB again'? So we talked about it last year. We figured it was a good time to come back together and do something interesting and fun. Give the fans what they wanted. We all missed each other and Rick came up with the idea to do this Michael Jackson tribute. Kirk and I loved it and here we are.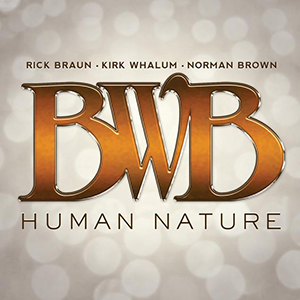 iRJ: Tell me, why a tribute to Michael Jackson?
NB: The greatest song book man, universal music. This music touches everybody all over the world across all races, across all genders, across all ages. It's just so universal man and we all love him and miss him and it just made sense. We thought we'd pay our tribute on the jazz tip. It's a great catalog.
iRJ: You all have had stellar individual careers. What is it like when three headliners get together and share the stage?
NB: It's a beautiful thing. We spread it out, we share it and there's enough space for all of us. We pick the right spots for each other. It really is harmonious. It's not something we have to work at or try in terms of a song, we'll take the melody and put those out and question and answer each other.
iRJ: You guys were all considered smooth jazz, which is almost a taboo word now. How do you guys stay relevant?
NB: For me, it's about being in tune with the times. Things change, everything changes. Life is about change, so I kind of live my life like that. I try to stay current, relevant, in terms of life. Life is always changing and we need to do that. I think that's a big part of it; keeping yourself fresh and in tune.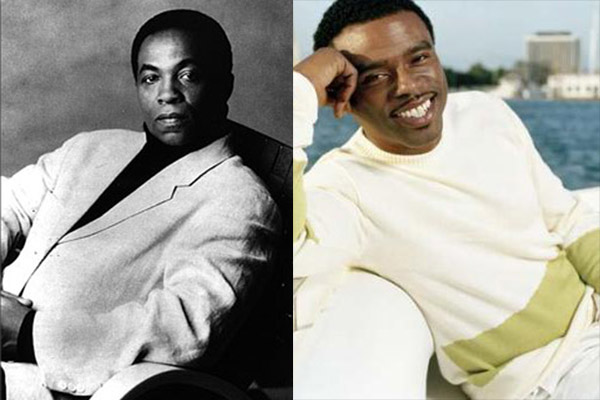 Norman Connors and Norman Brown
iRJ: What were your initial beginnings in the industry before signing to Mojazz?
NB: Basically, I had moved to California from Kansas City. I went to a music school there called the Musician's Institute, studied, then graduated, and I got a job teaching there. I was teaching at the Musician's Institute, playing local gigs, and writing tunes. That's what I was doing before getting signed. I had built up a local base in California, playing in several clubs each month, building up my repertoire of original songs. So by the time Motown was looking to start their jazz label, Norman Connors knew about it some kind of way. He saw me playing and we got together. He started pitching me to Motown and he thought I would be a perfect first artist for them.
iRJ: What was it like when you connected with such the iconic producer, Norman Connors?
NB: It was great. It was incredible. I had met him and he invited me to his home and I brought all my demo tapes and my guitar. I didn't know what to expect, but we had dinner and then after dinner he said 'Alright, I'm going to listen to your music now.' I sat down, but he put the headphones on [laughs]. He wanted to do it in private so he listened to my music for about two hours. He took the headphones off and he just looked at me and he said 'Man we got to get this music to the world.' I was in heaven, it just blew me away. But it took him two years after that to finally get a label interested in me.
iRJ: There aren't many labels today. How have you adapted your business model to survive in the industry?
NB: Well, I decided to slowly build independently through the website, YouTube channel, and all that stuff. At the same time the industry has not switched all the way over. I'm still with labels. After I left Motown I went to Warner Bros., I made three records over there. After Warner Bros., I went to Concord, that's where I'm at know.
iRJ: You are touring with the BWB project, but are you currently working on any individual projects?
NB: None, we're just really trying to promote this project. We just finished recording it at the top of the year. They're setting it up now to be released in June and we're out there touring. I'm still touring with Gerald Albright as well, because the record we made last year is still exciting to people. I'm touring with Gerald Albright and BWB, so right now that's pretty much the focus.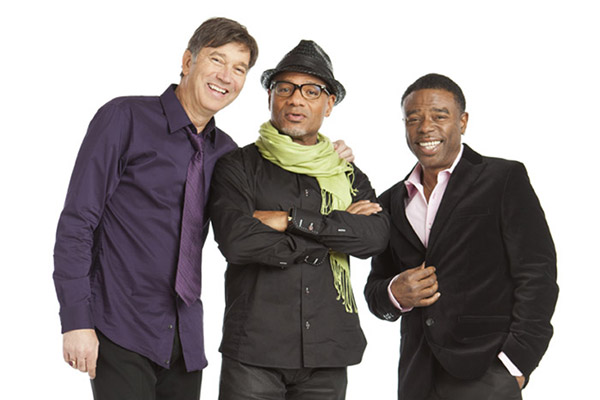 BWB; Rick Braun, Kirk Whalum and Norman Brown
iRJ: Why is this project dear to your heart and why do you want people to support it?
NB: First of all it's great music. We went through and it was hard for us to narrow it down, we probably started out with a list of thirty or something like that. Second, we wanted to do something special to it. Give it special treatment and do some things, arrangement wise, to bring new life into it as well as keep the integrity of the music. We didn't want to change it too much; we just wanted to add to it. Third, our performance is why people have fallen in love with us. They love the way we play and the way we express ourselves on these instruments and this record is full of that. For those three reasons I think it's a must have for the collector.
iRJ: Did you ever have the opportunity to meet or work with Michael Jackson?
NB: I didn't have the pleasure of meeting Michael. I never got the chance to work with him. Norman Brown and BWB will be performing at the Atlanta Jazz Festival on Friday, May 24th, for more information click here.
By Shonna Hillard