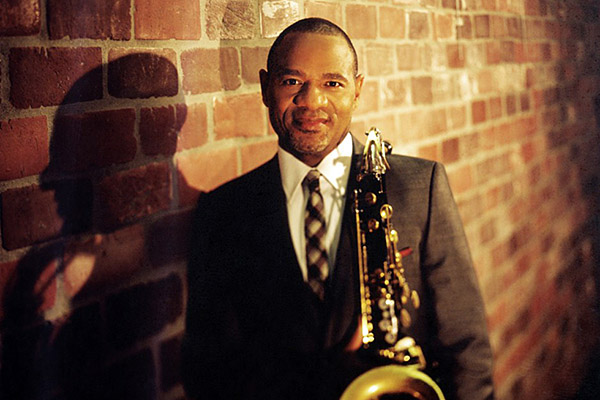 Legendary saxophonist and songwriter Kirk Whalum gained his love of music from a strong musical family and began his musical career singing in the church choir in his hometown of Memphis, Tennessee. As with many soul artists, gospel music was a cornerstone in the foundation of an award winning career that has spanned over two decades.
The Grammy-Award winning artist has played and toured with music icons such as Whitney Houston,Willie Norwood, Babyface, Nancy Wilson, Yolanda Adams, Take 6, BeBe & CeCe Winans, Barbra Streisand, Kirk Franklin, Edwin Hawkins, Quincy Jones, Kevin Mahogany, Al Green, and Luther Vandross.
Music is not just a career for Kirk Whalum, it is his ministry. An ordained minister armed with a Masters of Art in Religion, Whalum frequently plays at schools, nursing homes and missions in service to his community. And he serves the world every day with is 15 minute podcast, BIYE, in which he helps listeners read the Bible in 1 year. He also serves as the Chief Creative Officer of the STAX Music Academy and the STAX Museum of American Soul Music in his native hometown of Memphis, TN.
iRock Jazz spoke with Kirk Whalum about his gospel roots, the state of jazz and his latest project and his musical tribute album to the late great Michael Jackson.
iRJ: You were brought up on gospel music. How has gospel music influenced your music today?
KW: It's really on different levels. The substance of the gospel, the Good News, is a point of connection between a messed up creation with a perfect Creator. That part of it has completely changed my life; and my eternal destiny too. But the gospel music part of it you can separate that and say that I cut my teeth listening to that music and being involved in music and engaged in music that was about impacting and touching your soul. Other kinds of music can be ethereal and/or esoteric. But gospel music kinda goes straight for the jugular, you know. As a foundation it was really powerful because that's where I formulated what would be how I approach playing melodies and how I approach climaxing in a particular song.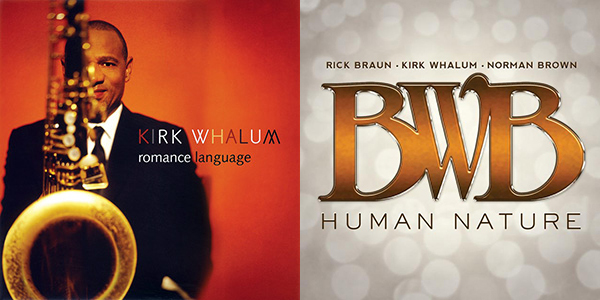 iRJ: How do you stay relevant as a smooth jazz musician?
KW: That's a great question. I think really that I'm old enough and have been making records long enough to say that I was doing this before that particular phenomenon [the decline in smooth jazz] came to be. In the 90's when the smooth jazz thing happened, that was a radio format. That was a very calculated endeavor by some clever radio programmers who were trying to connect with advertisers. It didn't have a whole lot to do with music. Music was just the tool to do that. It was never an artistic or musical or soulful or cultural phenomena; it never was. It was a demographic phenomenon having more to do with business. So the fact that I'm still here, and a lot of us are still here, now along with some artists who found their genesis in the smooth jazz movement are going back to see why these people are still relevant.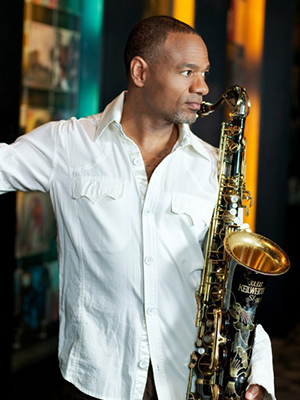 iRJ: T. S. Monk said that there aren't many musicians who have a distinctive sound any more. You definitely have a distinctive sound. Do you feel that there are a lot of distinctive players out there?
KW: Wow, I definitely have a great respect for T. S. and his dad, so I can definitely relate to what he is saying. I think that the voice of the saxophone or the piano or the drums, the voice of it reflects who you are. Your voice, even your speaking voice, connects people with who you are or what you're about – your likes and dislikes, your spiritual depths or lack thereof. I think that now there is some deficit of that individuality because again, when you begin to quantify what will sell and what will push the right button with the radio programs and stuff; I've fell prey to some of that too in some cases. It's seductive. You want to make the kind of record that they will play because that's what you want. But I think you are going to see of that [distinctive voice] again. For instance I hear my nephew Kenneth, I hear Robert Glasper, I hear a lot of artists now when I hear them I hear their voice and the integrity and dignity in that voice. And that's what touches people.
iRJ: How did BWB come about and why Michael Jackson?
KW: Michael was just a perfect choice for this project. The timing of it, of course, was to pay homage to someone who recently passed that had such a profound and indeed impact on the entertainment world. It was a natural [choice]. And you could probably make 5 or 10 of those records to get through all of the songs and great performances that he did. So for us, the hardest thing was to try to pick 10 songs out of that. But it was an easy choice because the three of us love his music. His death is still kind of fresh in people's minds, and we are kind of ministering to that in these versions. As far as I'm concerned, some very sophisticated and some very hip and groovy versions of these songs.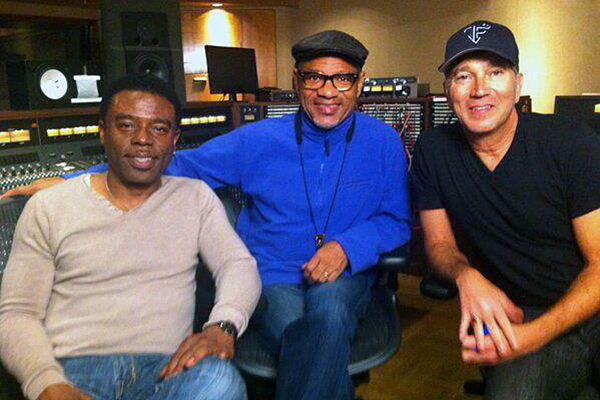 BWB (l-r) Norman Brown, Kirk Whalum and Rick Braun
iRJ: What's your favorite (song) on the album
KW: "Can't Help It" Yeah, that's a bad jam because we took a lot of liberties. The nice thing about jazz is that you really can harmonically, rhythmically, and melodically take some liberties. And I think that song was art music. It was a big pop hit, but it was art music.
iRJ: Are there any other projects that you are working on right now?
KW: Two of them: The Gospel According to Jazz Chapter 4, where I have George and my brother on board; I got my family man. My son is writing a bunch of songs and touring doing country. His name is Kyle; he's a rocker but making his living doing the country thing. Then there's my nephew Kenneth who been touring recently with the Jonas Brothers and he was with Maxwell for a long time. So I'm able to incorporate people with the last name Whalum that have more Twitter power than me by far! [laughs] So it's pretty exciting. And the second project that I'm working on is gospel covers; covers of folks favorite gospel songs. It's not a new idea, but it's not something that I've done so I'm looking forward to it.
Kirk Whalum and BWB will be performing at the Atlanta Jazz Festival on Friday, May 24th, for more information click here.
By Steen Burke