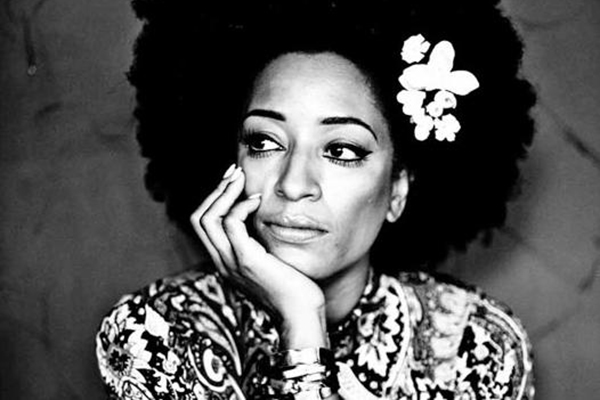 The embodiment of soul can be found in Julie Dexter's music, her style, her life. She was born and raised in Birmingham, England. A classically trained artist, Dexter has made her way throughout the jazz circle. She was first heard in 1994 on The Jamaican Beat Vol. 1 and later toured with Courtney Pine's Quintet as the lead vocalist.
This British artist composes and arranges her own music. Dexter is influenced by renowned legends; Nancy Wilson, Bob Marley and Abbey Lincoln, as well as icons Omar and Sade. She has shared the spotlight with artists such as Jill Scott, Lalah Hathaway, and many others. In 1999 Dexter made the move to the United States, where she made Atlanta, Georgia her home. She started her own record label, Ketcha Vibe, and released an EP entitled Peace of Mind in 2000. Her sixth album New Again has received stellar reviews. Dexter is an internationally acclaimed talent that will captivate you with her smooth voice and even tonality.
iRock Jazz had the privilege to sit down with Julie Dexter to talk about her music, influences and style.
iRJ: Would you consider yourself a soul singer?
JD: Yeah, I would consider myself a soul singer. Definitely I would consider that, 'cause I sing from my soul. I sing from my heart.
iRJ: What is the fascination with soul music and UK musicians?
JD: I think people from England have our own take on how we interpret music so I think we come with a different flavor. We just basically put our own take on it. We're the first generation implants, our parents weren't born in England our parents are from the West Indies or maybe Africa so we have a little bit of a different flavor oppose to people from America.
iRJ: There's a term called "blue eyed soul", which is white artists singing soul music. Why do you think they are getting so much attention?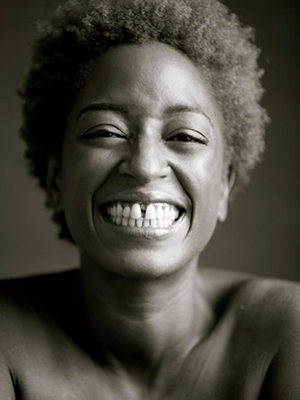 JD: When Lisa Stansfield came out people swore she was black because people go by the sound of what they hear and when they see the face they're pleasantly surprised. I guess they don't expect white people to have the same sound as black people, but if you sing from your soul you sing from your soul. The first question you asked me was am I a soul singer? I would consider a soul singer a person that sings from their soul; that could be a country musician that could be a classical musician. You know, you have a soulful angle where you come from, you dig deep – you go to a place which is spiritual almost. I think that blue eyed soul gets a lot of attention because at the moment it's a lot of people that are white that are sounding like they are black, like Justin Timberlake and Alice Russell.
iRJ: What was the transition like working in London and then coming to America as a virtually unknown artist with your own sense of style and succeeding?
JD: I can honestly say I definitely felt like I was out of my comfort zone. When I say that in the most sincere way everybody sings, because everybody grew up and had that experience; grew up in the church. Most of the musicians grew up in the church, so that is a natural experience. I definitely was; I wouldn't say intimidated, but aware it was this sound that was very natural that was a part of the soundscape of the people who lived here. They liked my sound you know; I guess it sounded different than everybody else. I'm definitely in a place now where I'm just happy to be myself and singing my experience and being who I am. I'm also appreciative of my experience too, why I can sound the way I do. You have to be true to yourself I think.
iRJ: Where did your musical foundation come from?
JD: I was classically trained. My first was the violin then the clarinet and then I got into jazz when I went to college. I remember hearing Nancy Wilson, Betty Carter, Al Green and was literally being blown away. I heard jazz singers and that made me want to do what they did. I heard Nancy and I wanted to do what she's doing to me. I wanted to evoke emotion with my voice. I was really into how she interpreted a song whether it was pop, soul, jazz, or funk. She did it all and she was still able to sound like Nancy Wilson. So my foundation was classical, but I definitely got into the Jazz and would call myself a jazz singer before anything else.
iRJ: Who is your greatest influence since being in the United States?
JD: If it was contemporary, I would say somebody like Esperanza Spalding. I just see how she is totally being herself. She is able to cut through and make her mark. She hasn't compromised her art in any way. She's a true jazz musician. She's a true musician firstly coming through the jazz realm, but she's basically put woman on the map, black women on the map, and musicians on the map. People like Esperanza, she is actually a teacher at Berklee, she has also shared her knowledge with other people. She is the truest form of an artist beacause her artistry has never been compromised. She's able to make a living, tour the world doing what she loves.
iRJ: Your last two albums were not considered traditional jazz. Would you call it jazz if so what type?
JD: I wouldn't call it jazz. My very first album is really my only true album, which is an album I recorded in England with Jazz by Life. Since then I guess I departed from that form in a sense of I've been experimental working with producer's beats so to speak, working with musicians and different soundscapes. I've definitely been putting my feet in waters that are unknown and new to me. CD's are a documentation of time to me. So my last albums were producer driven for the music and laid out by the producers and I came in as the singer and songwriter and wrote the lyrics and the melody. The music was already dictated, but I was feeling those vibes. My album after the next one is going to be a straight ahead album. I think I've come full circle and I'm ready to get back to my roots, so to speak.
iRJ: Do you think you've compromised by doing other projects in order to be acknowledged or recognized?
JD: That's a good question because a lot of people they still cite my first album; A Piece of Mind which wasn't a straight ahead jazz CD, but you could still hear the jazz in there. I think that people have felt that I've drifted further away from that. As an artist we should be given the right to go where we please and do what we please. It's like you get put in a pigeonhole and then people compare everything to what you've done before and oppose to appreciating what you give them at that time. You know I've had a lot of comments and people say, 'Yea it's cool what you're doing, but I like what you did before'. That's cool, I don't take it personally. I would hate to confine myself to a box where I keep repeating the same album over and over again just different songs but it sounds the same. The whole thing with being an artist is freedom of expression, to express yourself how you feel whichever way you are feeling at that moment.
iRJ: If music is made based on a moment in time what would you sing about today?
JD: Life, love, relationships. I'm definitely more experienced in those subjects than twenty years ago. I've been in this (a profession musician) twenty years. I wasn't a mother. I wasn't a wife. The things that I'm concerned with now, I wasn't concerned with then. Life had an impact on me as an artist, as a writer. Definitely life, love, relationships. That's what inspires me every day.
Julie Dexter will be performing on Monday, May 27th at the Atlanta Jazz Festival. For more information you can go to the website www.atlantafestivals.com
By Shonna Hillard