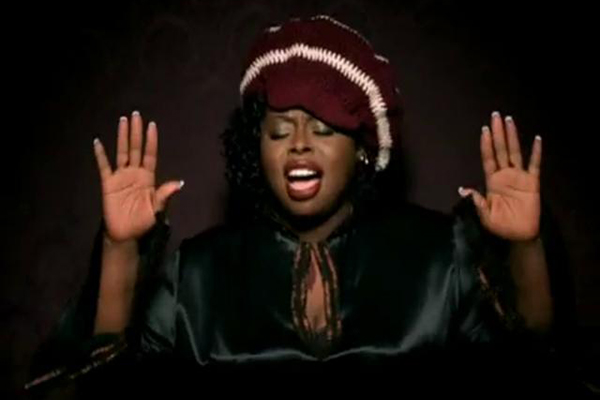 People go through periods of change or better yet evolution. A time and space for growth, renewal, and rebirth. Singer and songwriter Angie Stone has come out and over the trials, tribulations, the hurts and pains of the past and has evolved in to a stronger woman who is standing on solid ground. Stone began singing in the church choir and hasn't stopped since. With the success selling over 1.4 million albums in the U.S. and over 5 million worldwide which also includes having four Top 10 albums, a number one album and ten singles she is doing exactly what she has been called to do – sing and sing well.
Her sixth album entitled, Rich Girl was released in 2012 and she is currently in the second season of "R&B Divas" on TVOne. iRock Jazz spoke with Angie Stone regarding her purpose in life, her music and expression to the world and she clears up the misunderstandings of her past.
iRJ: You began singing in church in South Carolina, when did you decide you wanted to sing professionally? Were there any thoughts growing up, "I want to be a star?"
AS: I always knew that would be the answer to 'What do you want to be when you grow up?' I think I knew that as a teenager, because there was no other real desire I had, so I started singing at 11 but by the time I think I was 14, I started writing my own songs which the very first song you hear on the Black Diamond album was the very first song I have ever written as a child.
iRJ: You were with the hip-hop group Sequence and then the R&B group Vertical Hold; how did you get in to hip-hop and then in to singing professionally – although you were a singer first?
AS: When we got discovered as a hip-hop group, we got discovered because we sang a song first. It was a song that I had written on the very first hip-hop album. It was a ballad called, "The Time When We're Alone" that I sang in the dressing room for Sylvia Robinson and it was that song that stuck in her head because I had written it she loved the melody – she was a songwriter and she loved the lyrics. One of the things she told me later on in the years was that – that song is what stuck in her head and that was because my desire was to be a singer. So when we were cutting the record it was opened up by chance and we added rap to it and I asked her if we could add a singing part which we did. That kind of coined the phrase of us being hip-hoppers and singers. It basically paved a way for me to be a singer later on in my career.
iRJ: People love to label and categorize artists and their style of music, how do you feel about the title "neo-soul" singer?
AS: I don't feel no way about it because I know what I am. I'm a traditional R&B singer that has soul. I think with every era of music there comes a name change to solidify the time change. And I just think neo-soul is something they came up with to identify with we're in a whole other generation of soul music.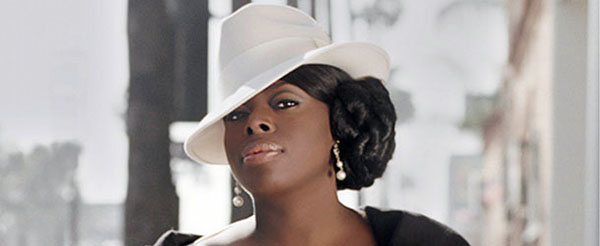 iRJ: Tell us about your Rich Girl album – why this title? And "Backup Plan" – why this song and the line act like a woman think like a man?
AS: Just being rich in life, rich in spirit. I had to look at my richness and not value by dollars and cents. Being rich in everything but monetary. I did that deliberately because I wanted people to know that – being rich does not necessarily mean money. When you say, 'Act like a woman', I got that [the line] from Steve Harvey pretty much when he wrote his book "Act Like a Woman Think Like a Man" but every woman needs a back-up plan. I got that because so many of us are so one-track minded when it comes to our relationships and men don't have a problem with having two or three women. I'm not saying that you should go out and do this, but when you find yourself in a repetitive situation in a relationship then there's nothing wrong with having a friend. Especially when you know you're not going to stay in it or you're not happy. Every woman needs a back-up plan and I stand behind that.
iRJ: Why did you choose Malcolm Jamal Warner for "Interlude" on Rich Girl?
AS: Well Malcolm is a fan of Angie Stone and he really wanted to do it and just happened to be filming inside of Atlanta at the time and one of the guys that was working on my project was working on his project at another label and said, 'Hey Malcolm wants to hook up with you', so I invited him to the studio and that was born.
iRJ: If you weren't in the music industry what would you be doing?
AS: I think ministry. I would love to do that – be an advocate for God. I think overall it would be the Word and the music.
iRJ: What are your thoughts on the state of music today? Do you believe "soul" music, "true" lyrics and "heartfelt" songs and artists are coming back?
AS: I think music is universal. Music is going to continue to transcend and make changes. I think the state of music today is just that – the state of music today. The state of music tomorrow could be totally different. And I think music is the only thing that evolves and changes but never dies.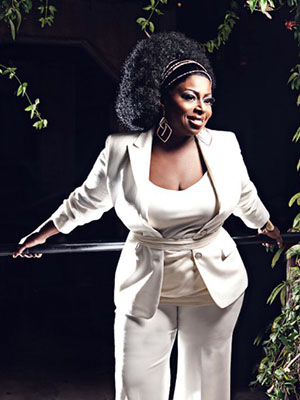 iRJ: What would you like to see happen in music?
AS: One of the things I love about music of yesterday, when I say yesterday I mean years ago, is that when they wrote songs – they wrote songs with substance. When I did "No More Rain in This Cloud" it was compatible with "Neither One of Us Wants to Be the First to Say Goodbye". I would love to see music take a very real turn back from a lyrical standpoint and talk about things that people deal with on a day to day basis. I think a lot of the buffoonery and short-lived songs are not timeless. I would like to see more timeless music come about again.
iRJ: What are you presently working on?
AS: I finished taping "R&B Divas" the second season. I'm getting ready to work on a lullaby CD as well as an inspirational CD and a duets album. And I'm about to develop my own line of lipstick, lip-gloss and lip balms.
iRJ: What do you really want people to know about you that may be a misnomer or a misunderstanding?
AS: Well, I'm not privy to everything that people think they know about me but I'm a fair person, I'm a God-fearing person and I'm a caring person. I'll give you the shirt off my back but I will fight you back – I'm that kind of person that came from the hood and often misunderstood, but at the same time I am God's only and I trust Him in everything that I do. Whatever people think they know with regards to my personal life they could never be more far off the mark. A lot of people were really trying to get inside my world, with my ex – D'Angelo. A lot of people did not know that he fell in love with me first and pursued me first. A lot of people did not realize that love is innocent until proven guilty and the fact that I was an older woman involved with someone younger tended to be a state of the art and nobody catches the flack that I caught. As a result, I think the interference of that relationship really really hurt both our careers and I think a lot of people don't acknowledge the damage that's been done. It's often looked at from a perspective of, 'I hurt his career' or 'He hurt my career,' but the truth of the matter is it damaged both of us because it was an interference. We are parents and it really really affected raising our son. It's a blessing and a curse at the same time and I really think that people don't understand how much influence they have on that.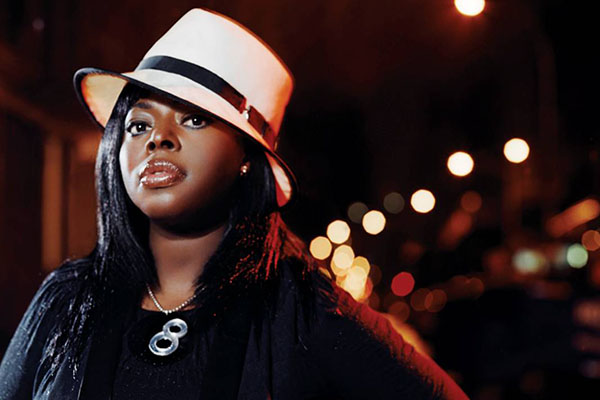 iRJ: When you say it hurt your careers what does that mean?
AS: It means what it means. We had a perfect union-ship as far as music was concerned but a lot of the industry from the publicity side – interfered to the point where the separation was made by management. A lot of things were torn apart as a result of management and how it would be said, 'This might be best' or 'This might be best,' when my thing was if it's not broken don't fix it. And as a result it had suffered the union-ship of what could have been a great musical collaboration that was obviously proved to be a winning factor; his first two albums for sure and overall I think where we could have gone was cut down to size and it's definitely affected me because I've had to dig myself out of the enigma of just being a "baby mama". And I had to do that through my music and I think my sales suffered a lot because there were a lot of fans that didn't support me because of his demise in terms of where he was and what he was doing or why it didn't happen. I think it had a lot to do with everything.
Angie Stone has come through the clouds and the sun is definitely shining on her and her career. She has overcome many obstacles and continues to bless us with her passion for music and her expression to the world. "My inspiration comes from knowing what my purpose is. I have a duty, I have minds and lives to conquer it's quite an inspiration for me. I feel like it's important that I keep fighting and fighting the good fight because I know, even though a lot of people may say, 'You don't get the accolades you deserve,' I feel like enough of the people that need to pull from my energy get that – they get it once they get to know me and they allow me inside their world."
By Keli Denise