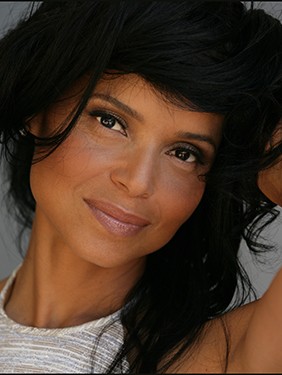 As a foster care advocate and former foster care child, Victoria Rowell is a force to be reckoned with. Born and raised in Portland, Maine, at 16 days old, Rowell was put in to foster care with her two sisters. At age eight, she began taking ballet lessons, and at 16 she earned two scholarships, to the School of American Ballet and the American Ballet Theater. Her first acting role came after she auditioned and landed a role on "The Cosby Show". After her recurring role she auditioned for "The Young and the Restless" in 1990 and was cast as Drucilla Barber (Winters). As a result of her work on "Y&R", Rowell has won 11 NAACP Image Awards, and has been nominated for three Daytime Emmy Awards. The same year she founded the Rowell Foster Children's Positive Plan a non-profit organization for foster children (the foundation was closed in 2012).
Rowell also played Dr. Amanda Bentley on "Diagnosis: Murder" a primetime TV series while simultaneously acting in "Y&R". In 2008, Rowell released her first book and memoir for William Morrow Paperbacks, the best-selling The Women Who Raised Me. In 2010, her second book for Atria Books, Secrets of a Soap Opera Diva was released. The story is about the hottest black actress in daytime television. Rowell recently released her third book and follow up to Secrets, The Young and the Ruthless. iRock Jazz caught up with Rowell as she was literally preparing for her book signing in New York City.
iRJ: You grew up as a foster child and now you're an advocate for other foster children. Can you tell us about what your foundation Rowell Foster Children's Positive Plan did for foster children as well as your experience in foster care?
VR: The charity closed last year we were open for 20 years and we raised money for college stipends and fine art scholarships. I will continue doing my awareness and advocacy work. I just attended The Alliance for Children's Rights dinner with Antoine Fisher in Beverly Hills which raises awareness and funds for foster youth with all types of needs; special needs, families. You can go on their site and see all of the work that they do. That's what I do – I was in Cuba last year, I went to a clinic, I brought some supplies to a young teen pregnancy clinic. The work is broad and I do enjoy working freelance and also the work is international right? This kind of work has taken me to South Africa, India, Russia, and Haiti – throughout the Caribbean. Foster care influences everything that I do, so my writing, my acting – all that I do.
iRJ: What or who inspires you to express yourself through your dance, writing and acting?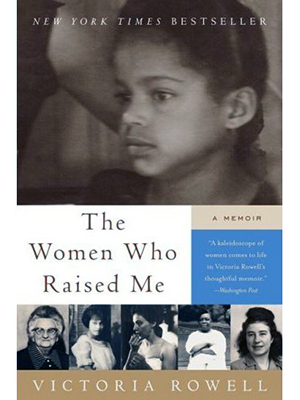 VR: Well the women who raised me for sure. I mean, I wrote about that in the memoir The Women Who Raised Me and I want to remind people that May is National Foster Care Awareness Month by the way. But the women who raised me, of course my dancing is the root of my creativity – ballet, classical music, always it's been that way. My dancing inspires and the women who raised me inspires. I'm also inspired by civil rights activism. There is not one way, I'm even inspired by listening to Julian Bond talk about same sex marriage and same civil rights. He said, 'Civil rights aren't black people and others', he said, 'Civil rights embodies all of us, it's not us and them'. There's a lot to be inspired by but there is a lot of work to do. And so the work in my life is where there is a lack of diversity in front and especially behind the camera. There's an extraordinary deficiency of minorities behind the camera. And I speak specifically to daytime television because that's where I worked for so long – for 14 years on Young and the Restless. I worked with the Urban League on diversity matters with Sony and CBS and government affairs and the question is, 'How can you have a soap opera on the air for 40 years – this month March; with an audience of over 50 percent African-American female in the South? The number 1 market is in Louisiana, up to five times a day in the Caribbean, distributed to Africa, India throughout Europe – 150 countries and never one executive director that is African American'? Not one black executive producer, co-executive producer not one Sr. V.P. of daytime programming at CBS, not one? And never mind the one, why haven't there been many? When black women and the power of their purse is being kept at number 1 for 27 years, because in the 40 year run – 27 of those 40 years they have been number 1 but their audience grew tremendously when they introduced my character Drucilla Winters and then I spun off 12 contracts; on camera contracts and four behind camera contracts. So the question is, we've done this work, we understand we don't have ownership but we need access. Three years ago we were able to successfully get Sony to hire their first black writer and director for The Young and the Restless and I say Sony because they own 51 percent of The Young and the Restless. CBS is culpable too, they've been licensing the show for 40 years, you mean to tell me you have a diversity department which they do run by Josie Thomas who's a black woman and no one has noticed that there have been no African-American executives in these positions? And these are positions that count because we're talking infrastructure. We're talking about somebody at the table that's going to say, 'No you're not going to get rid of that person because that person is the face of your audience'. We don't have anybody at the table defending that fact. This is one of the areas I work very diligently, where I work. I think we all have to do a little bit where we work and try to do it courageously because it is dangerous waters, people don't like to change.
iRJ: Your first book and memoir The Women Who Raised Me, please explain why you wrote it.
VR: It needed to be an homage to my mentors, some people are meant to have one mother, I was meant to have many. That's not only foster mothers but my social worker who was amazing, my ballet teachers etcetera. I believe we have all had many mothers right? They don't necessarily call them "ma" but they have been maternal toward us and I wanted to give an homage to people who gave so much to me.
iRJ: Have you always been a writer?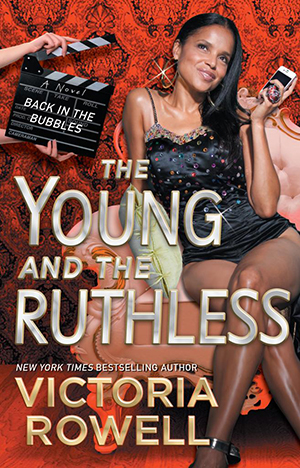 VR: I was taught to correspond at a very young age. At the age of 6 my foster mother Agatha Armstead insisted that we write. She wrote beautifully it was always something that freed my spirit if you will. I journaled and I found myself writing short stories.
iRJ: You've written Secrets of a Soap Opera Diva and most recently, The Young and the Ruthless, why did you write these as fictional books?
VR: The Young and the Ruthless is the sequel to Secrets of a Soap Opera Diva that's a Simon and Schuster/Atria in print. I wanted to write the books as they inform in part an original black led soap opera. The script has been written, and I've been getting wonderful responses to it and wonderful talent in front and behind the camera that want to participate. So in writing fiction in this regard, I'm able to from an intellectual property, prospect or perspective rather, one has ownership from the beginning and so that was very important. There's revenue there, there's jobs there when we shoot the pilot and get the series on its feet. In terms of writing a memoir about a Hollywood experience, I'm not ready to do that yet. I wrote a memoir about my personal life and the women who raised me, but as far as my Hollywood experience I'll do that later. I'd be remiss if I didn't mention at this time, The Young and the Ruthless has been selected as Ebony Magazine's Editor's Choice, Essence Magazine's Patrick Bassett's Book Pick. Publisher's Weekly gave it favorable reviews as did Kirkus, if you google any of that you will see the reviews.
iRJ: How was growing up bi-racial for you?
VR: Well, it still is that case right? You don't stop being bi-racial, but I recognize the person I see in the mirror and I am African-American and I am as you said, my mother's child too, of English decent. I was raised in a black household, when I say a black household, this is a woman who was from the South whose family migrated to New England and she bought a farm in Maine and she was born in 1902. So with this black woman I got not only the injustices of racism but I also got the injustices before the Suffragettes came along, you see what I'm saying? It's not a past answer, it's like a multi-dimensional answer and yes by being bi-racial can be extremely complicated if you don't have a strong sense of what your identity is. Some people grow up straddled between two worlds. I believe you can embrace all of who you are.
Embracing all of who she is, Victoria Rowell is not only an advocate for foster care, civil rights and diversity, she is leading the way for other Black women and women all over the world to stand up and fight for what you believe in.
You may follow Victoria Rowell on Twitter @VictoriaRowell
For more information on Victoria Rowell's latest book The Young and the Ruthless go to: www.theyoungandtheruthless.com
By Keli Denise