James Louis Johnson once said, "Jazz is restless. It won't stay put and it never will." Although jazz originated in the Southern United States, its infectious rhythms and notes have spread throughout the entire world, encapsulating just about every culture it touches.
Born and raised in Israel, Uri Gurvich was touched by jazz at an early age. At 19, he won the prestigious Jazz Player of the Year competition in Israel and was a member of the Tel Aviv Jazz Orchestra. In 2002, he was selected to represent Israel in the European Jazz Orchestra touring across Europe with world-renowned British composer Django Bates. Shortly after, he received a scholarship and relocated to Boston to attend the prestigious Berklee College of Music.
For the past two years Gurvich has received the ASCAP Plus Award from the American Society of Composers, for recognizing up and coming jazz composers. Recently, he joined Cuban stellar jazz drummer Francisco Mela in his latest project, Cuban Safari.
Last year he released his debut The Storyteller on Tzadik Records. The entire album was received with rave reviews. The project put Gurvich on the map as a major player in jazz. Gurvich's ability to mix Middle Eastern sounds with jazz – to create his own unique sound of mystery, sophistication, and soulful melodies that has long embodied the genre is refreshing, to say the least. He just released his second album, BabEl and currently resides in New York. iRock Jazz sat down with Gurvich to discuss his life in Israel, how he discovered jazz as a youngster and his unique definition of jazz.
IRJ: You are originally from Israel, correct?
UG: Yes
IRJ: Did you serve in the Israeli Army as well?
UG: Yes, actually I did my service in the Air Force detail, in the band. I did three years and as a member of the band. I was very lucky with that.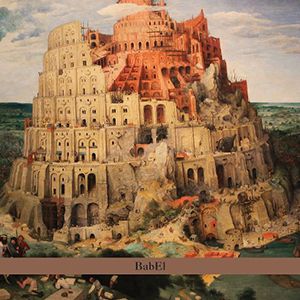 IRJ: How do you understand the culture and history of jazz from Israel?
UG: There is a great jazz education in Israel going. There are amazing teachers there. When I grew up, especially in high school, I was exposed to the history of American jazz and to all the great players. We studied Charlie Parker and Louis Armstrong and all the great ones. So I was exposed to it at a really young age. So when I came to the States, I already had a great knowledge about jazz. But in the States, I got a better perspective because I was exposed to the real deal.
IRJ: What was the biggest difference between what you were taught in Israel to what you came in contact with in the United States?
UG: For example, the main thing is that in Israel you don't get to see the jazz masters perform live. Maybe once in a while they would come through to do a concert, but not much. When I got to Berklee, I got to study with Joe Lovano. So to be in touch with someone like that on a personal level is like nothing I could do in Israel. So it was just a great inspiration to be around these types of people and to get a better perspective with that personal connection.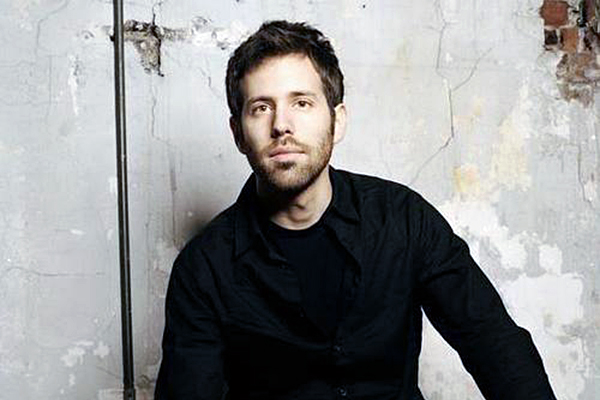 IRJ: Do you find that you are becoming more of a composer or a good musician that writes?
UG: That's a great question. I did it [composing] to get a broader scope of music and what it is. I think that it all comes together, playing, composing, arranging – I think everything comes together eventually to one. I find composition very important, but for me it is a vehicle for me to improve my playing as well, and vice versa. I think both are important. I definitely see myself as a composer, because by composing my own music I can find my own voice in my playing as well.
IRJ: When you came to the United States, were you already admitted to Berklee or did you start off somewhere else?
UG: Berklee does this thing called the World Scholarship Tour. So I got a scholarship to Berklee in Israel, and then I came to Boston to attend Berklee. That was my first stop.
IRJ: Did you find it hard finding work as a musician in the United States?
UG: I definitely found it hard after moving to New York – after Berklee. Berklee was a very warm environment and coming from Israel really helped because they have this reputation and there are Israeli students there. The schooling was hard and the intensity of the school and everything. But finding work as a musician definitely took a long time here in New York. The move wasn't easy, but slowly it started to get better and better. Everything is fine now, but it was definitely a hard start.
IRJ: What was the hardest part about trying to find a gig in New York?
UG: There is so much great music happening in New York, and it's so diverse, so for me it was really about starting my own project and trying to find something that has maybe a unique sound to it. And with that, I tried to get more work. That was the hard thing about coming to New York – trying to develop my own sound.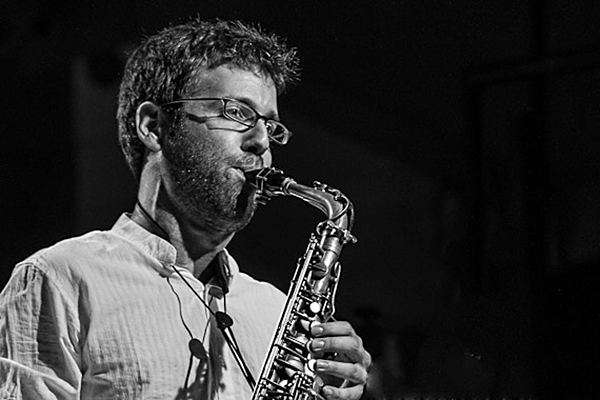 Uri Gurvich photo by Alex Garcia
IRJ: Who are your greatest influences and why?
UG: Definitely growing up, Charlie Parker, Cannonball Adderly and Sonny Stitt were big influences because I play alto. Definitely John Coltrane was a big influence and still is. And then some other masters Sonny Rollins, Joe Henderson, Michael Brecker, and definitely Joe Lovano is a big inspiration now a days. Each one of them has a very distinct voice on the saxophone, which is something that I'm trying to do. You can recognize their playing instantly because it's so unique and different. Also I think each one of these have a very specific musical wall that they build through their compositions, or from different projects or from different musicians that they play with, and they have created a very unique statement throughout their career. That's something that I try to do as well.
IRJ: There are a lot of musicians who struggle just to get where you are right now. How did you do it?
UG: Well, I'm just trying to do my thing, and definitely there is a lot of hard work into that. I see it as a long process that takes commitment and takes time. Even looking at Joe Lovano, I see his whole career as a great success. Not necessarily getting this gig or that gig, it's a long lasting thing for me.
IRJ: Is your definition of jazz different today than it was when you were in Israel?
UG: That's a great question. In some ways it's similar and in some ways it's very different, yes. When I was in Israel I thought of jazz in a more narrow way than I think about it now. After growing up and meeting more musicians from different countries and different backgrounds, I see a more open and global music that is very hard to define because there are so many more influences that go into that than jazz. That's something that I learned more throughout the years and here. It's just so much wider and there are so many more things that can go into that term called jazz.
Uri Gurvich will be performing at the Atlanta Jazz Festival on May 27th. For more information click here.
By Steen Burke