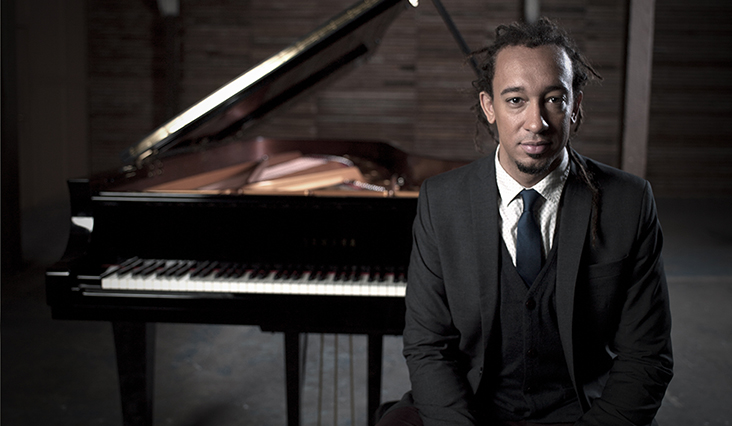 Like a counterfeit copy of Sonny's Crib (Sonny Clark) or Cornbread (Lee Morgan), jazz clubs are filled with performances that often times feel formulaic. The equation goes something like this: A+B+C+A= a diverse and dynamically/emotionally engaging performance
A = A real swinger, something to show the audience how fast the band can burn.
B = A ballad to bring down the mood because that's what every "jazz show" is supposed to have.
C = A good old "Latin" piece, something with some flavor to mix into the pot.
A = Another swinger because that's what "jazz" is supposed to sound like.
As said before, the result of this formula is a diverse and dynamically/emotionally engaging performance. Or is it?
This "formula" can come off as a saturated and overused attempt at honoring jazz history but often ends up feeling more like a constraint than a creative license. The beauty of the ballad comes from the intention behind it, the story being told. Beautiful old tunes like Moonlight in Vermont or You Don't Know What Love Is are go-to pieces for musicians desperately looking for a deeper emotional dynamic to their performance. These tunes should not be played out of a sense of obligation but out of homage to their innate beauty. Constraints like these, which jazz musicians seem to cling to, embrace incarceration rather than the freedom to go where the muse takes you. Jazz is a wonderfully spontaneous art form. It is an organization of chaos and an exclamation of personality. "That's the beauty of this music, it represents freedom" says Pianist Gerald Clayton. This "representation of freedom" is integral to what makes this music jazz.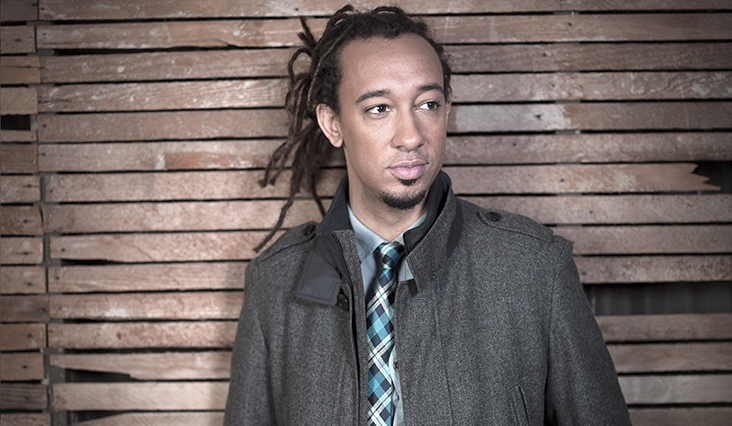 In a celebration of creative freedom, pianist and composer Gerald Clayton is out with his latest album Life Forum. Straying away from the trio sound that we heard on his last album Bond: The Paris Sessions, this new release features a full ensemble. Resting the tradition of classic swing aside, Life Forum takes ownership of an original sound that does not feel like just another fusion album. With trumpeter Ambrose Akinmusire, saxophonists Dayna Stephens and Logan Richardson, bassist Joe Sanders, drummer Justin Brown, and vocalists Gretchen Parlato and Sachal Vasandani, this 12-track album is filled with New York's finest.
A pianist with a stronger conception of time you will not find. Without sacrificing harmonic or melodic sophistication, Gerald Clayton's solos have the rhythmic precision of a drummer. Clayton's soloing presence was powerful and confident. Sometimes playing with blocks of empty space and other times elegantly stating melodic runs, Clayton's solos told a story, never sounding the same.
Life Forum is a rich collection of original compositions by Gerald Clayton. In a display of his own work, Clayton playfully experiments with textures and timbres to add depth to his pieces.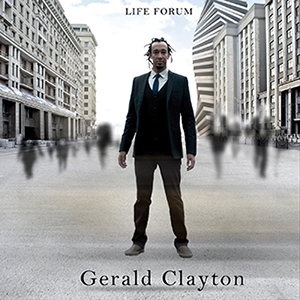 In the piece Mao Nas Massa, a rhythmic rubbing of hands is beautifully complimented by drummer Justin Brown's subdued backbeat. This nuanced groove tastefully accompanied Clayton during his solo. On tunes like Some Always and Shadamanthem, Clayton adds tonally contrasting layers of melodic voices. The juxtaposition of the vocalists, horn players, and piano all playing the melody created a profoundly individual sound to Clayton's compositions. Showing his musical versatility, Clayton adopts a supporting role in the song When An Angel Sheds A Feather. In a hair-raising trio performance between Gerald Clayton and vocalists Gretchen Parlato and Sachal Vasandani, the album comes to a truly unexpected finale. With chilling melodic lines, Parlato and Vasandani take center stage bringing Life Forum a meaningful break from the instrumentals heard for most of the album.
Changing the formula's variables, Clayton finds a way to capture the essence of a "diverse and dynamically/emotionally engaging performance." Presenting both the jazz veteran and rookie with an entirely unheard of experience Life Forum is a truly gripping listening experience.
By Zeb Stern