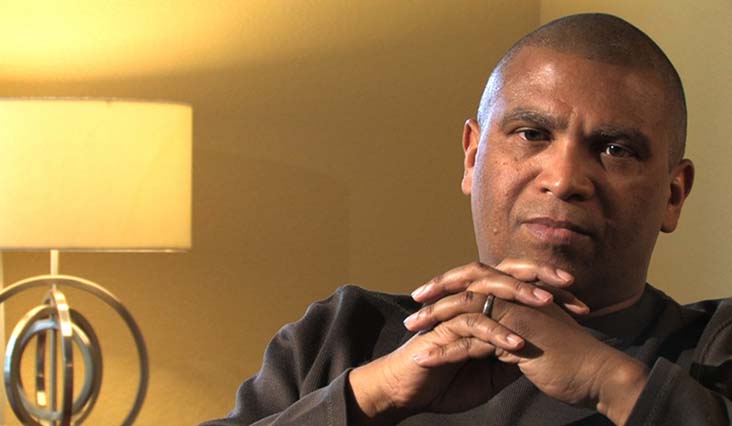 It is said that the mark of a great storyteller is his or her ability to connect with their audience. The vast anthology of director, writer, and producer Reginald Hudlin, spans over 20 years and contains a collection of stories that have captured audiences' world wide; positioning him as one of the best storytellers in the film industry. His work in film, television, publishing, animation and comics, have made him one of the most influential voices of our time.
Hudlin changed the landscape of black film with the direction of film favorites House Party, Boomerang, The Great White Hype and The Ladies Man. He also wrote and created the first African American animated feature, Bebe's Kids. Each of these films, considered classics, re-shaped pop culture in America.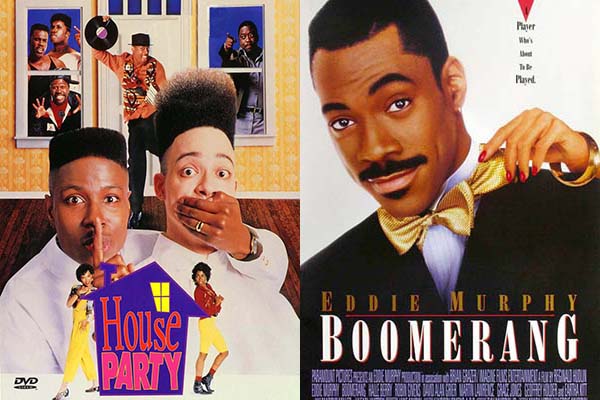 Great storytellers must also have the ability to tell not only his story, but the story of others – well. While Reginald Hudlin was a pioneer in black film, his success in genres outside of black film further solidifies his status as a great storyteller. His creation of Cosmic Slop, a Twilight Zone inspired series for HBO, won two Cable Ace Awards.
Hudlin's anthology also includes a variety of successful animation and comic book ventures. He was the executive producer of the highly popular animation series The Boondocks. His writing talents have appeared in at least 12 issues of Spiderman comics and breathed life back into Marvel Comic's Black Panther, the first mainstream African-American superhero. He is currently writing and publishing a comic series for the award winning film, Django: Unchained.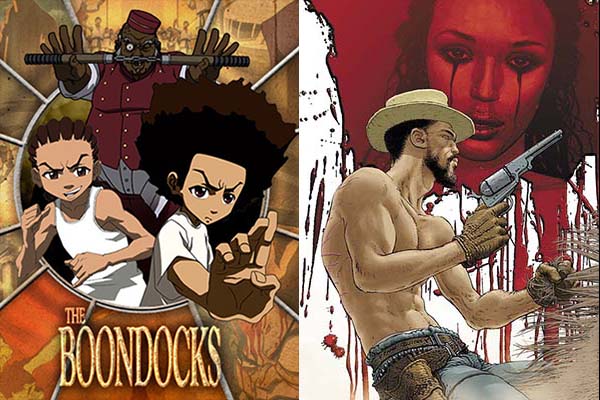 As the first President of Entertainment for BET, the Harvard University graduate created some of the most successful television programs for the network; including the BET Hip Hop Awards, American Gangster and Sunday's Best. Each of which have won the network various awards and critical acclaim. With the creation of Hudlin Entertainment, the master storyteller continues to captivate the hearts and imaginations of audience's around the world in film, television, publishing, comic books, online and much, much, more!
His latest tale, Django: Unchained, garnered several awards and earned him an Oscar nomination for best film. Fresh from the success of Django, Hudlin is set to expand his dynamic legacy. iRock Jazz spoke with Hudlin to discuss growing up in East St. Louis, IL, the success of Django, and what direction he is going – next in his career.
IRJ: Did you grow up in East St. Louis – or was it Centerville?
RH: No, East St. Louis is correct. I was born in Centerville Hospital, but I'm from East St. Louis. Google says Centerville, but this is where Google is wrong.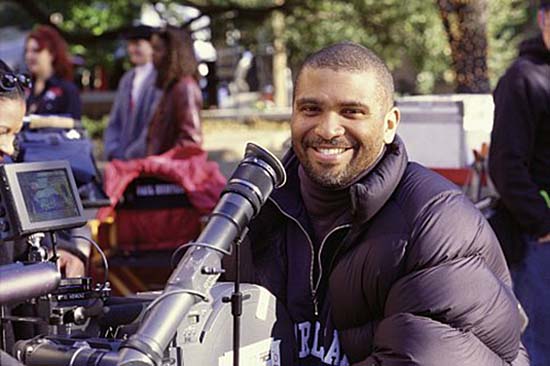 IRJ: What was it like growing up in East St. Louis?  Did you know Miles Davis and his family?
RH: I loved growing up in East St. Louis. I didn't really appreciate how rough and disadvantaged a neighborhood it was until I went away to college. Everyone would tell stories about their childhood, and I would tell stories about mine and they would be like 'Whoa'! [laughs] And I would be like, 'Wow, is that bad?' And they would be like, 'Yes!' I was like, 'Ok-got it!' [laughs] I really didn't know Miles Davis growing up. My parents knew his mom and his brother. I met his brother later, while I was living in LA, when Miles got his star on the Walk of Fame. Vince, his nephew, and I have become good friends. We run into each other at different jazz concerts, whether it's Marcus Miller or Wayne Shorter. Deepest respect and love to Miles Davis and his family.
IRJ:  House Party and Boomerang are now a part of black cinema pop culture.  What are the key elements that make a great movie? 
RH: Without story or character, you don't have a movie; so that's always what's going to drive the success. But there is no reason not to have jamming music in your movies. [laughs] I mean, all you need is good taste! Particularly in regards to Boomerang, we were very lucky to work with L.A. and Babyface. They had just started LaFace Records and they were hungry to really have some success on that label. It's hard to say that they were at the peak of their abilities, because they have had a 30-year peak of making great work! But it was just a great time for all of us.
IRJ: How have things changed since Django?
RH: It's been very, very busy! Django, itself as a phenomenon, has not stopped. We were just at the MTV Movie Awards where Django won an award. I'm still publishing the comic book adaptation of the book. And we're coming out on DVD now, so the excitement just keeps coming.(Django)
IRJ: How is Django different from any of your previous projects?
RH: Well, there are a couple of reasons. First of all, I've never had a film with this kind of high level awards. The Golden Globes, the Oscars; this is another area in the stratosphere. And for it  to be this big of a global hit; we're now $420 million dollars world wide. That's a new place for us.
IRJ: Do you think Django would have gotten funded if an African – American filmmaker tried to make it? Or, did it take the likes of a Quinton Tarintino to get it produced? 
RH: It's not just a race issue; the fact is very few film makers could have gotten a movie like this produced. First of all, to get a movie like this made, it happened because this was a movie that Quentin wanted to make. He used all of his leverage, his clout and most importantly his talent as a writer and director, to make this movie happen.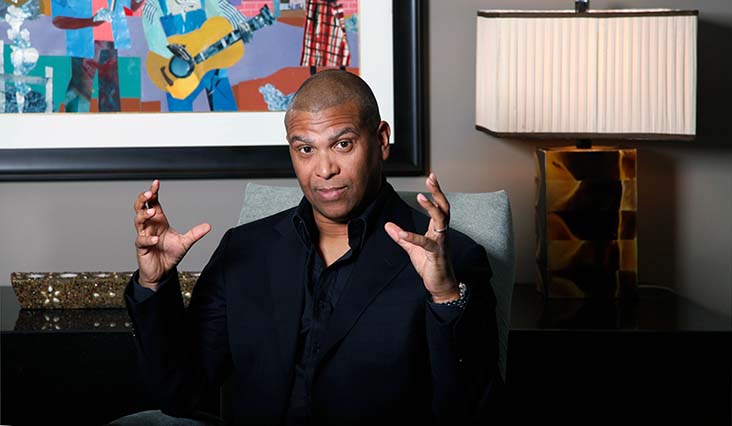 IRJ: Is there a formula how you develop characters and film projects to be involved with?
RH: I just focus on if it is a movie that I want to see. Are there characters that I like or that I relate to? You have to start by pleasing yourself, and then you build out from there.
IRJ: Where did your interest in comics come from?
RH: I grew up reading comics. I love comic books and I've always read them. So when the opportunity came for me to make them, I wanted to do it. My thing is I have to follow my passion. When I follow my passions, it usually turns into success. When I try to chase money, very often it doesn't work out.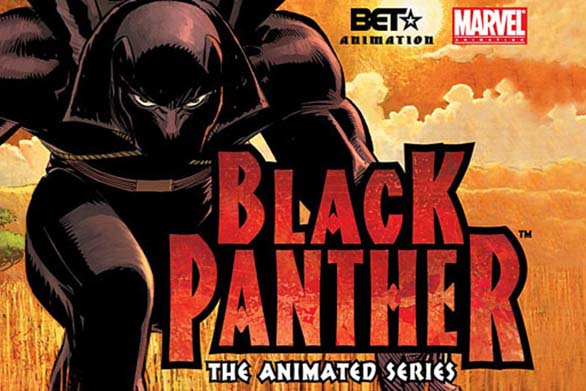 IRJ: Is it possible to bring a collective group of prominent black film makers together and tip the scales developing more projects for black actors?
RH: Everyone always says, 'Why can't all of the black people come together and create this big thing'? It's like hey, hey, hey [laughs]. Getting two people to work together is really hard. The fact is you look at the four or five names of top black filmmakers, some of which you just named – those are all very different film makers. And they all tell stories in different ways, with different goals in mind. So why would they necessarily work together? I mean they are all doing things that are worthwhile and important, and they should all have their voices heard. There are all types of alliances that can be made and some of them are racial, and some of them are aesthetic, and some of them are business – there are all types of people to work together with. I mean we don't talk about coming together as Black, Latin and Asian film makers. We can't have a conversation about race and only talk about blackness.
IRJ: What is the appropriate title for you?
RH: You know, I do a lot of different jobs; writer, producer, director, executive – in film, television and online. But I guess storyteller is the most appropriate title.
IRJ: What's next on your horizon?
RH: There are a tremendous amount of opportunities that I'm trying to sort through with film, television, animation, live action, online, publishing. I'm just like, let's get all of this done, and do one project, then the next, and then the next.
By Steen Burke