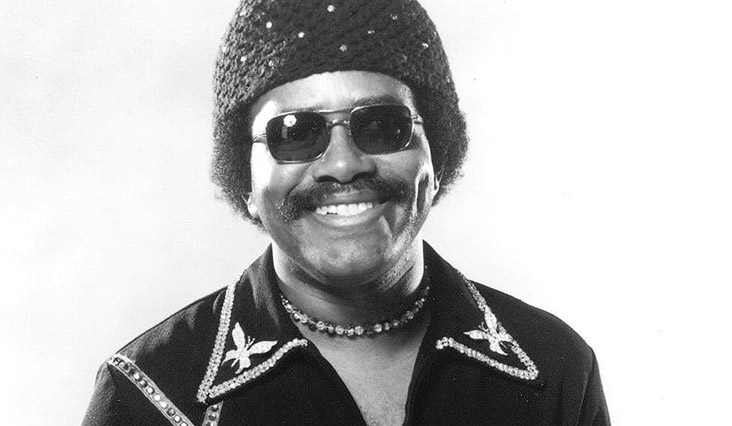 Lonnie Liston Smith's attempt to create chart-topping hits spawned into ageless classics for old-school lovers of jazz and a backdrop for artists of other genres to pair with their sounds. Jay-Z's song "Dead Presidents", Mary J. Blige's Grammy winning hit "Take Me As I Am" and singles from Young Jeezy, Ne-Yo and others sampled Smith's "A Garden of Peace". That classic was just one of his jams that proved to be a timeless piece of art, which he says surprises and inspires him.
"It's amazing how they all took one song and made different arrangements, but it works," Smith comments. "When I created that piece, I said I wanted to create hits on every album I made. I always went into creating by putting my heart and soul in everything. Back then, I thought, 'We all need a garden of peace in this world and a piece of mind in this day and age.'"
The composer's participation on Guru Jazzmatazz, Vol. 1 with the artist Guru in the 1990's introduced a different crowd and younger generations to Smith's music. This eclectic project united the Hip-Hop, Rap and Jazz cultures and featured Roy Ayers, Branford Marsalis and other artists. Smith's acoustic and electrical piano sounds were featured on the single, "Down the Backstreets". As popular R&B, Soul and Hip-Hop artists blend the legendary musician's work with their creations, Smith says they share a piece of the classical genre with a generation who can appreciate it.
"Jazz doesn't get the proper exposure it deserves," he admits. "Young kids would fall in love with it, but aren't exposed to it because it's not on the radio."
In the mid-1970's, shortly after he joined the Miles Davis Ensemble, Smith was signed to a solo recording contract. His album, Expansions, gave him a crossover appeal because it infused jazz music and other elements that an international audience recognized and appreciated. This ignited a passion for the genre on a global scale as he warmed and captivated the hearts of music lovers all over the world.
Smith says the use of modern technology can re-create the presence of jazz, but it isn't the only solution to how the less-popular genre can draw more support in the music community.
"The music industry is going through a transformation, and the internet is powerful because music can be heard all over the world and can solve problems in the music industry," he adds. "But to see artists, feel their music and to be exposed to their stage presence, you can't replace that."
Smith recalls his relationship with music as the child of a father who was a singer and guitar player. As a member of the gospel group The Harmonizing Four, his father was invited by former First Lady Eleanor Roosevelt to sing at The White House after the death of former President Franklin D. Roosevelt. Always surrounded by music, the Richmond, Virginia native also remembers singers such as the late Sam Cooke as a recurrent visitor in his home, among others.
Although he was reared in a Baptist church, Smith says he was intrigued with R&B and Jazz. It was the late and legendary composer Charlie Parker who struck a chord with the young lad.
"When I heard Charlie Parker play "Just Friends" when I was in high school, I said 'What is that? I want to do that!'" he says.
Under the tutelage of Miles Davis, Smith says he learned more about versatility and improvisation as he worked alongside of him, but specifically the significance of them in his music.
"He [Miles] would get upset if you didn't come up with something new every night you performed," he recalls. "But, I realized he was only trying to make me and other musicians better and greater."
During college, Smith performed with fellow jazz musician Gary Bartz and loaned his background vocals to artists Betty Carter and Ethel Ennis. After college, he moved to New York City and continued to perform with Carter and added the legendary Joe Williams to his roster of vocalists he worked with. His work with drummer Max Roach provided him with a solid foundation in the jazz scene. And his work with Grammy Award-winning Jazz Saxophonist Pharaoh Sanders, who was known for his masterful improvisations, proved to be an instrumental and pivotal move for Smith.
Throughout his career, Smith challenged his skills in improvisation and in musical techniques as he ventured to the use of other instruments. Known for his skills on the grand piano, Smith says Davis tested him with the Japanese electric organ. His curiosity didn't cease as he also learned to master the Fender Rhodes electric piano.
"People rushed over as I started playing it and composing a song," Smith recollects. "They said I needed to start recording it and the first song I recorded playing that piano was "Astral Traveling"."
With over 40 years of experience in the music industry, Smith recognizes new blood on the scene who takes an innovative spin to jazz, while respecting the classics. He also believes not only do aspiring artists need more exposure to the genre, but opportunities where they can showcase themselves, much like how he discovered bassist Marcus Miller as a teenager.
"There are a lot of young, creative musicians who are unknown out there and they got me rejuvenated," he admits. "So, I said to myself, 'Let me get back to playing.' Young musicians don't have the opportunities from back in the day because there used to be jam sessions, but maybe it'll come back around again."
By Iya Bakare