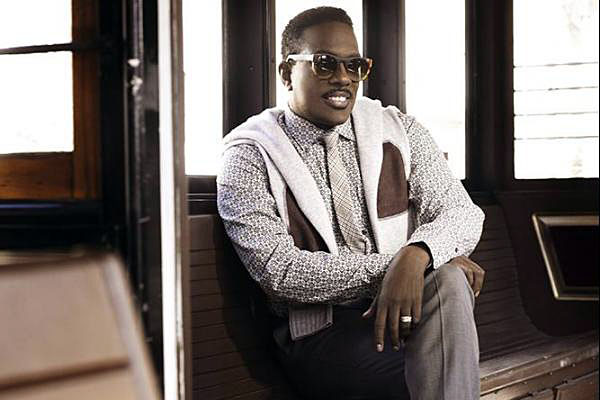 He began singing in the church choir at the age of 3 years old in Tulsa, Oklahoma. With over 30 years in the business, dozens of music awards, 6 Grammy nominations and the 2009 Soul Train Icon Award, Charlie Wilson, former lead singer of the legendary funk group, The GAP Band, is strong, healthy and better than ever. His latest album, Love, Charlie reached number 1 on the Billboard Top Hip-Hop/R&B charts and number 4 on Billboards Top 200. This past month he was presented with the Lifetime Achievement Award by the Trumpet Award Foundation.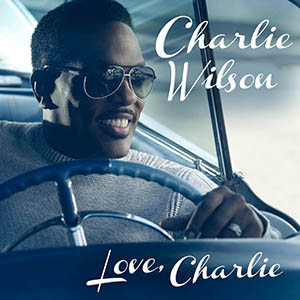 With the help of his wife Mahin, he overcame years of drug abuse. Today, he celebrates over 17 years of sobriety. And after winning a fierce battle with prostate cancer, Charlie Wilson has become an inspiration and a mentor to both artists and fans worldwide. Uncle Charlie, a loving title bestowed upon him by hip-hop artist Snoop Dogg, uses life experiences to inspire, encourage, advise and elevate the next generation.
iRJ: There is a quote that says, "A woman's loyalty is tested when her man has nothing. A man's loyalty is tested when he has everything." You met your wife during your weakest time in rehab. Would you say this quote is a true statement?
CW: Absolutely because I had nothing when I met my wife. She gave me everything that I didn't have. She said if you are serious about being clean and sober, then I can help you out. From that moment I knew that I needed to share the rest of my life with this woman. She was the one who came to my rescue so I knew that I wanted to spend the rest of my life with this woman.
iRJ: Growing up in the church, how much of your gospel foundation transferred over into your R&B career?
CW: Most singers that were raised in the church and have gone secular, it [gospel foundation] has a lot to do with it. 80% to 90% of the way we sing is the way we were raised up. It plays a part in all of the music that I do.
iRJ: Tell me how The GAP Band was formed.
CW:My oldest brother Ronnie started that band. He had a band called the Creative Sounds. I had my own small band, and we were kicking his butt every weekend-taking all of their crowds and he basically came to me and basically said, 'Man you have to get out of this band and come over to my band.' We got into it a little bit about it. Then I finally came over and joined his band. He later named the band Greenwood Archer and Pine Street Band. It was a lot of words to put on a poster at that time, along with the information about where we were playing the next weekend. So we decided to abbreviate it to G.A.P. Then, with one typographical error, all the periods were omitted and up came the word GAP, and we added the Band. And that's how the name The GAP Band came about.
iRJ: When you realized that you were a part of something that would change musical history, or at least change the landscape of music that you were in; what was that like? What was that moment like when you first knew you were apart of something special?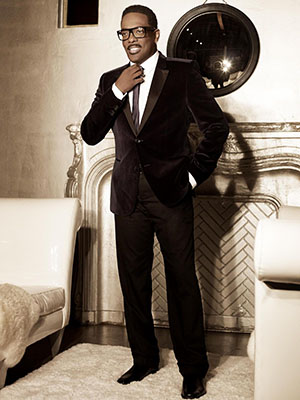 CW: When we first heard my song on the radio, it was a very emotional roller coaster, roller ride; it was incredible. When I say roller coaster, I mean up when you hear the song on the radio and down when you are at a stop light and you roll the window down and you ask the person in the car next to you 'Do you hear this song?' And they would be like 'Yeah, I'm listening to it.' You turn it up and say, 'That's me!' And they say, 'Yeah, right sucka!' and screech, drive off! So, nobody believed it was me or us. So it was kind of a roller coaster ride until the faces began to match the records. We didn't really grow up on TV, we grew up on radio. So the faces didn't match and the people didn't really recognize [us] until we started to win awards and stuff.
iRJ: Coming from humble beginnings, and something like this happens to you as an artists, what changes? Does the fame change you or does the way people treat you change? Or does everything change?
CW: Your bank account can change! I wish I had a better story to tell when I was a younger man and starting out with fame. The story I have is a different kind of one, you know? It led to some very unhealthy things and left me homeless. Now, the way things are now, it is an incredible ride. I can wake up and know all of my surroundings. And I can count all of my money. I have people around me, like my wife, who is trying to make sure that we have something for later on. So, it's great man. I'm having the best time of my life. To have peace of mind and people around you, who don't steal, has to be the best feeling in the world. I didn't have all of that back in the day.
iRJ: When people see artists such as yourself, especially on the peak of your career, they envy that life and lifestyle. When you as an artist, walk away from that life and lifestyle, how does that affect you emotionally?
CW: First of all, I'm just so honored and happy that God allowed me to live again. That I'm not head over heels for alcohol and drugs. When I left a lifestyle of riches, or what I thought was riches, I found out one thing: you don't get what you deserve in this business, you get what you negotiate. If you haven't negotiated nothing, you ain't getting nothing. But I found that out late in life and I have another chance at life. I'm not at the club, I'm not at this place or that place. You don't see Uncle Charlie out and about, except on the stage. And that's the way I like it. They already know that I was a drug addict, they already know I had prostate cancer and that I'm cancer free and I'm just glad that I can live again. I'm back at the top of the music game or the adult contemporary game or whatever they want to call it and I'm having a ball at it.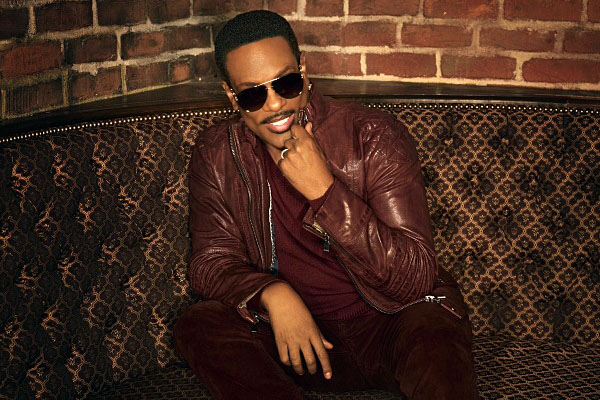 iRJ: Snoop Dogg gave you the name Uncle Charlie and now you represent the life after and are a beacon of hope for artists, especially young artists. You are also a mentor to them. What advice do you tell them and how do you mentor these people?
CW: First of all, let me explain the word 'uncle'. Our father would tell us things, or wouldn't let us do things. But when your uncle came to town, your favorite uncle, he was the one who slid you the $100 and said, 'Don't tell your daddy or your mother that I gave you this'. Or if you wanted to go out with your friends he would have you meet him somewhere and give you the keys to his car so you could go. He was the one that was cool. You could trust him. When you couldn't tell your mother or your father certain things, you would tell your uncle because you could trust him. That is what I am to the music industry, to some of the younger acts. They know that I've been to hell and back so whatever they need to know, they know that I will tell them comfortably because I've already been there. I'm so happy that so many people will let me help them or listen to me. I asked God a long time ago to let me be an inspiration, so to inspire people and for them to listen to me is a blessing to me.
iRJ: Now you are singing with artists like R. Kelly, and he's worked with people like Ron Isley. And you have worked with artists like Snoop Dogg. Do you think that these younger cats are trying to keep the old genre alive as well as building new music with your perspective talents?
CW:Well, some people can say that. I just believe that it is a bridge to different genres.
iRJ: Have you ever thought about going over to a different genre? Maybe jazz or something that is totally different from what R&B?
CW:I thought about it a lot of times. I have an alter ego inside of me, and that guy likes a lot of different types of music. This guy likes hip-hop, alternative, gospel and jazz as well. If I lean toward something different, it's because of my alter ego. And a lot of my younger fans want me to go harder because what I normally do is; I celebrate women. What I won't do is degrade women on these records. And I won't talk about how much money I make. A lot of these younger kids like the braggadocios. They want to hear some more 'Hey girl, how you doing, my name is Charlie, last name Wilson.' I want to sing songs that celebrate women and bring hope. So there are many different things I could do.
iRJ: If you could put together your dream band, from anybody living or that has past; who would be in that dream band?
CW: Wow! I would probably do, like…..Man, that's crazy! I would probably do like Billy Cobham on drums; and probably Stevie Wonder on keys…and other things. King Curtis on saxophone and BB King on guitar. Good gosh almighty! I don't know! Maybe Herbie Hancock somewhere and Wes Montgomery on guitar; I would have BB do a solo…yeah.
iRJ: What about your background singers?
CW: My background singers would be Aretha [Franklin] as a background singer. It's crazy to get those names out! I don't want anybody saying, 'He put me in the background!' It's kind of hard. There are some great people in the world that I've known and that I've never got a chance to work with. Like Ray Charles. I could name names forever!
iRJ: At the end of the day, what do you want people to know about Charlie Wilson?
CW: I want people to know that I tried hard, and that I was honest about it. I never did anything to hurt anybody intentionally. I love music, and I did the best I could do all the time. All the time I did my best. Even now, I still try really hard to please people, fans and those who are not fans. I always try to do my best. I'm just a humble guy, that had a humble beginning, and I'm going to have a humble end.
By Steen Burke