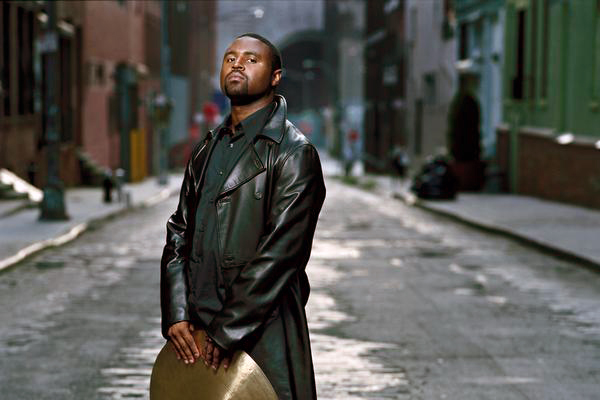 It is something inherently African, something that has made its way across overwhelming bodies of water, and hulking masses of land. It has survived slavery, cultural oppression, and social inequality. It is a musical phenomenon indescribable by notation. An impression only understood by feel. Like love or laughter, it is organic and sincere. This is the feeling of swing. From African Bembe to Brazilian Samba to American Jazz, swing takes on different shapes and colors. In what has become a staple of African-American art, jazz and swing music has developed into a world of its own. Like silver or copper, swing is malleable. Perceived and expressed differently by every player, it is a highly nuanced sensation. Whether it is the tight, on top of the beat feel of the great Art Blakey, or the round, driving touch of Max Roach, swing holds a subtle and multifaceted relationship with every musician of the African-American aesthetic.
With a muscular and robust swing feel of his own, drummer Kendrick Scott is one of the contemporary giants of this music. His touch, both gentle and powerful, resonates with intensity. Playful in his use of texture, and melodic in his rhythmic approach, Scott treats the drums as if it were an extension of his body. As an artist and as a student of life, Scott is a musical intellectual, thinking deeply about his artistic message. "Art Blakey's Jazz Messengers were very significant in that they made music to reach people by challenging the audience's concept of music. I connected with this concept of communicating a message of truth to the listener through questioning the status quo."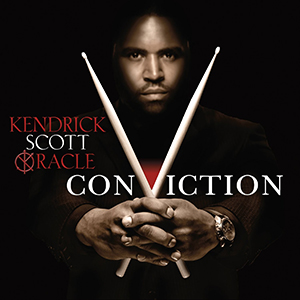 As the front man of the Kendrick Scott Oracle, Scott is out with his latest release, Conviction. With Joe Sanders on the upright bass, Alan Hampton on vocals, Mike Moreno on the guitar, John Ellis on the tenor saxophone and bass clarinet, and Taylor Eigsti on the keys, Conviction is loaded with more talent than the '96 Bulls. Produced by Derrick Hodge, this 11-track album is a mix of thoughtfully chosen covers and originals by Scott.
For Scott, Conviction is an honest presentation of self, a reflection of reality. With a sound that feels true and heart-felt, the Kendrick Scott Oracle is rich with meaningful interaction. Locked together like links in an iron chain, Joe Sanders and Scott dive into profoundly deep grooves. Mike Moreno and John Ellis trade unique melodic lines with each other in an accentuation of each compositions beauty. In what can often be a conflict of dialogue and approach for many guitarists and pianists, Taylor Eigsti and Mike Moreno work together seamlessly. Feeling the time collaboratively and not as two separate entities, the duo plays off one another with maturity and taste. "Each of them," says Scott about his band "Possesses a powerful transparency in their sound that cuts to the core of the music, and embraces the others around them."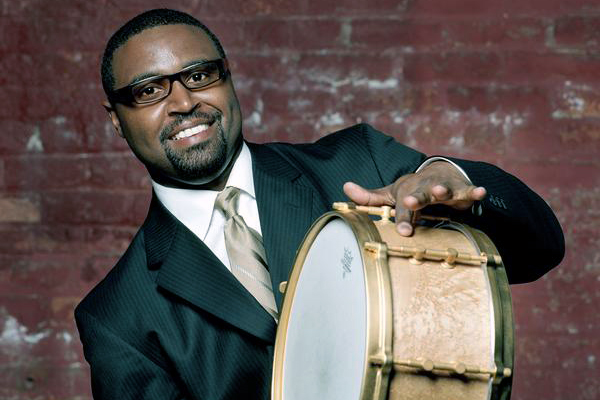 Conviction is not only a display of Scott's drumming ability; it is also an exhibition of his compositional creativity. With a surprising emphasis on harmony and melody, Scott takes a step away from the drum set and creates a full and complete collection of compositions. Oftentimes shining the spot light on his supporting cast, this Houston based drummer clearly holds the utmost respect for his band mates.
Conviction is an emotionally captivating listen; a collection of music that will have you with eyes closed playing air guitar in the middle of the subway or sidewalk. Like the legends of this music, Kendrick Scott has developed a sound that is true. With his latest work, this artist is honoring the sensation of swing, and the beauty of artistic devotion.
By Zeb Stern