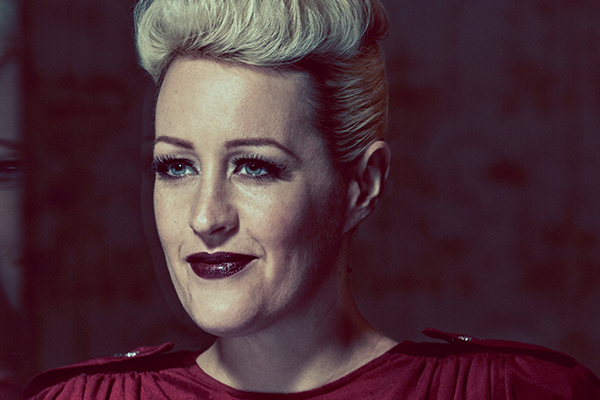 Alice Russell photo by Kenny McCracken
The British Invasion of the 1950s brought the groovy mod sounds of British boy bands that changed the landscape of music in America. Fifty years later we find ourselves in the midst of a new invasion. Unlike the former, these new British artists are making their mark on R&B and soul music. Singers like the late Amy Winehouse and Adele, just to name a few, have burst onto the music scene with their brand of British Soul and have taken the world by storm. Add to that list Alice Russell. Her voice is equally as powerful as the aforementioned singers, but it possesses a little more flavor.
While she may be a new name to most, Russell has been in the music business for over ten years. Like most R&B artists, Russell draws musical inspiration from the early R&B, soul, classic Motown, funk and a little pop. In order to be a successful soul singer, one needs to possess more than a strong or powerful voice.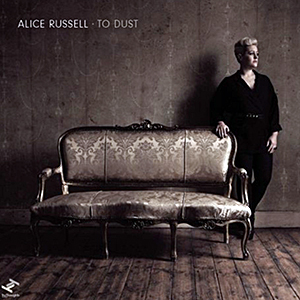 What makes soul music powerful is its ability to connect the internal feelings of the artist to the audience. Thus, there is a certain attitude or flavor that soul singers must have that translates from one soul to another. The audience must have the ability to not just hear, but feel what the artist is saying. Alice Russell's vocal talent is enhanced by her natural ability to project her soul in every note, thus creating a sound and an experience that captivates her audience and leaves them wanting more.
The British soultress has released her fifth album, To Dust. She re-partnered with long-time producer TM Juke to create an impressive collection of soul capturing music. The first single release, "Heartbreaker" and "Heartbreaker, Part 2" are the clear standouts on this album. While the two songs share the same name, they are totally different in sound and lyrics. "Heartbreaker Part 2" is laced with a funky guitar lead that is reminiscent of the days when early R&B began to fuse gospel sounds. And "Heartbreaker" has a mellow soul track that compliments Russell's raw vocal talent.
"A to Z" is a perfect example of electronic soul. Synthesizers meet dramatic drums to create a snappy blues track. "I Loved You" is a sexy piano ballad that showcases Russell's vocal range. The song allows her to be vulnerable and powerful at the right times. The hip-hop inspired "Let Go (Breakdown)" is sure to be a club pleaser. "A While" takes you back to the late 80s early 90s era to where R&B met Pop. The contagious song has that laid back groove that you can dance to.
The three interludes on the album, "I Love You", "Heartbreaker", and the "Drinking Song" are exquisite teasers that introduce you to more than the production capabilities of TM Juke, but also showcase just how dynamic Russell's vocal talents are. Each interlude will leave you wanting more.
By Steen Burke