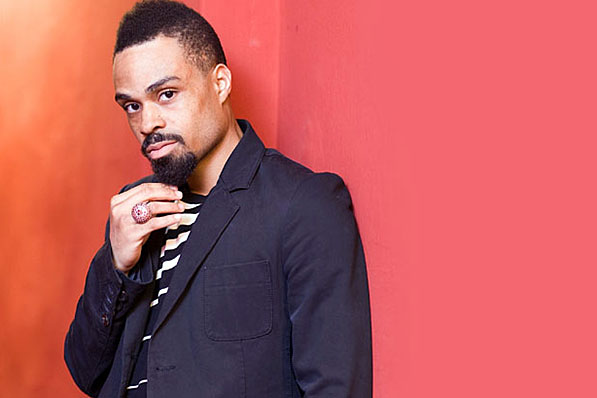 Bilal is a Philadelphia born, New York-based singer-songwriter. Working within various genres, Bilal first came to prominence as a member of the Soulquarians, creating amongst such names as Common, J Dilla, and Talib Kweli. When not lending his talents to others, Bilal has released four albums to date, most recently the well-received A Love Surreal.
The desire to control is as instinctual as survival itself. We take that which we do not understand and thrust meaning upon it. That insurmountable feeling of affection, we call "love." That which there is simply no greater, we call "[G]od." Every day we attempt to conquer abstractions that extend far beyond our endearingly limited linguistic palettes.
And that's how we got "Neo-Soul."
This would be the term used to describe the cavalcade of progressive black vocalists that emerged in the late 90s/early 2000s. Maxwell has been described as neo-soul. Erykah Badu has been described as neo-soul. And last, but certainly not least, Bilal too, has been described as neo-soul. As far as I can tell, the only thread connecting these artists is their proclivity for sonic diversity. Any relationship to actual sound is beyond my understanding.
When attempting to understand this genre called neo-soul, there may be no greater case study than Bilal. Having been one of its earliest progenitors, you have to ask yourself, "What exactly was it that made Bilal a neo-soul artist?" Was it neo-soul when he was laying his distinctive vocals atop actual beats by [Dr.] Dre? Perhaps, it was when he instrumentalized his own voice, scatting atop beautifully constructed poems about love. It could have even been his headfirst dive into reggae on "Home." The only constant in this narrative is Bilal's indifference to the status quo. So, again, what really is this genre they call "neo-soul?"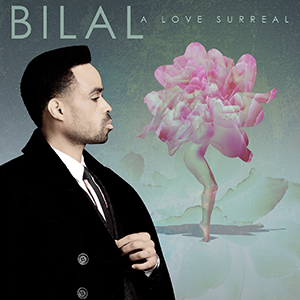 iRock Jazz sat down with Bilal to talk about the true nature of his "sound." It is through his words that we can gain a better understanding of "neo-soul."
iRJ:  People often describe your music as "neo-soul?" But how would you personally define your music?
B: I don't. If anything, it's a lot like a surrealism painting. I take different styles and blend them together to come up with my own sound. I just like all these different types of music, you know? I just mix them all together. It's a mash up really.
iRJ: How do you feel about being called a neo-soul artist? What are your thoughts about the term in general?
B: I just don't like to be labeled. I have nothing against the artists that do neo-soul or anything like that. I just don't like being labeled. For me, I think it's a bad thing. I just don't feel like it sums up what I do musically.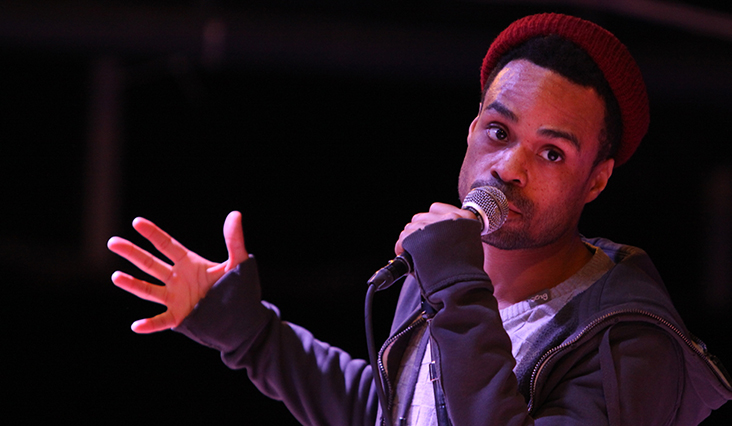 Bilal photo by Jati Linsay
iRJ: You talk about appreciating all of these different styles of music. One specific genre that you've frequented is jazz. What first drew you to the form? Could you see yourself doing an album of standards some day?
B: It was the musicians—their language, their lingo, their style. It was all the same things that draw a kid to hip-hop. I liked the musicians' swag. Around 13, my dad started taking me around this jazz club that his friend owned. I was just really impressed with the musicians. I thought it was cool that they got to hang out all day and then come to work, do some sets and then go back home. I liked the clothes they wore and just the way they talked. It seemed like they were always having fun and I couldn't understand what they were saying [laughs]. As far as an album of standards, I see that happening someday. I think every jazz musician gets to that phase in their career where they're like, 'Alright! Time to break out the double bass!' [laughs].
iRJ: Philadelphia has a very soulful culture. What was it like growing up with that as your backdrop?
B: It was cool because it was a little town. All of the old heads kind of help out the younger kids, you know? Growing up I was schooled by a lot of incredible old heads like Shirley Scott, or Bootsie Barnes, or Trudy Pitts. I was a part of the Clef Club. The Clef Club is this thing in Philadelphia where the older musicians in the city take kids under their wing and teach them about jazz. So, as a young kid, I was in master classes with Betty Carter all the way to Terrence Blanchard. At an early age, I got to see musicians play at a really high level. And it intrigued me. I wanted to see if I could reach that level too.
iRJ: Stylistically, there's a fairly long distance between Airtight's Revenge and A Love Surreal. What brought about that musical shift?
B: Well, with Airtight's Revenge, I was really in a Blues kind of phase and I just wanted to tell these darker sort stories. I was trying to approach it in the spirit of a Bob Marley or Curtis Mayfield. But on A Love Surreal, I was more in the spirit of making warmer material for the female kind of energy or just music for the lover, you know what I mean? I also wanted to simplify my music a lot more too. On Airtight's Revenge, I was just so annoyed when it came to mixing the album, because I used too much…too many piano parts, too many guitar parts. So, I just shaved everything down. I didn't allow myself to go over eight tracks per songs. When I simplified it down like that it really brought out the chord changes and the album kind of went into a more jazzy approach. But it was a natural progression.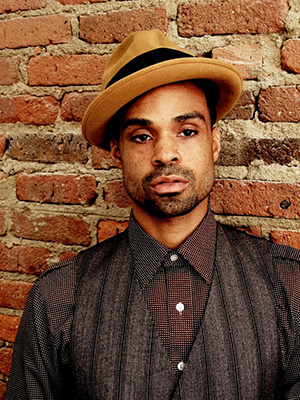 iRJ: What direction should we expect from your next project?
B: I don't know. More of this journey of refinement. I'm trying to refine my sound and make it simpler, and more potent, and purer, you know…without a lot of fluff. I'm just trying to make good music.
In actuality, neo-soul is really just a self-indulgent buzzword meant to label artists that are eschewing labels themselves. Can it even be considered a genre when the people defined by it don't prescribe to a singular musical trope? And even if it is, we would be talking about the most ironic genre of them all. Those who create art with no definition, we call "neo-soul?" That is absurd.
Bilal is the derivative of jazz, but with influences extending far beyond Kind of Blue. He is the intersection of Radiohead and Jay Dee, with a slight detour courtesy of Funkadelic. I don't care how much you want to; you'll never capture that in a single word.
If anything, neo-soul is a belief (albeit poorly named). Like the others adopted under this moniker, Bilal is the rebirth of that experimental musical ideology first taught to us by Miles [Davis]. The only commonality amongst those called "neo-soul" is their understanding of music as a fluid form. It's not one specific sound, or even a genre; it's an entire school of thought. That's why Bilal referred to his music as a 'surrealism painting'. His art is an idea, not a type. What he and the other revolutionary tastemakers are doing falls under the banner of free thought.
Bilal makes "good music." It's as simple as that.
By Paul Pennington