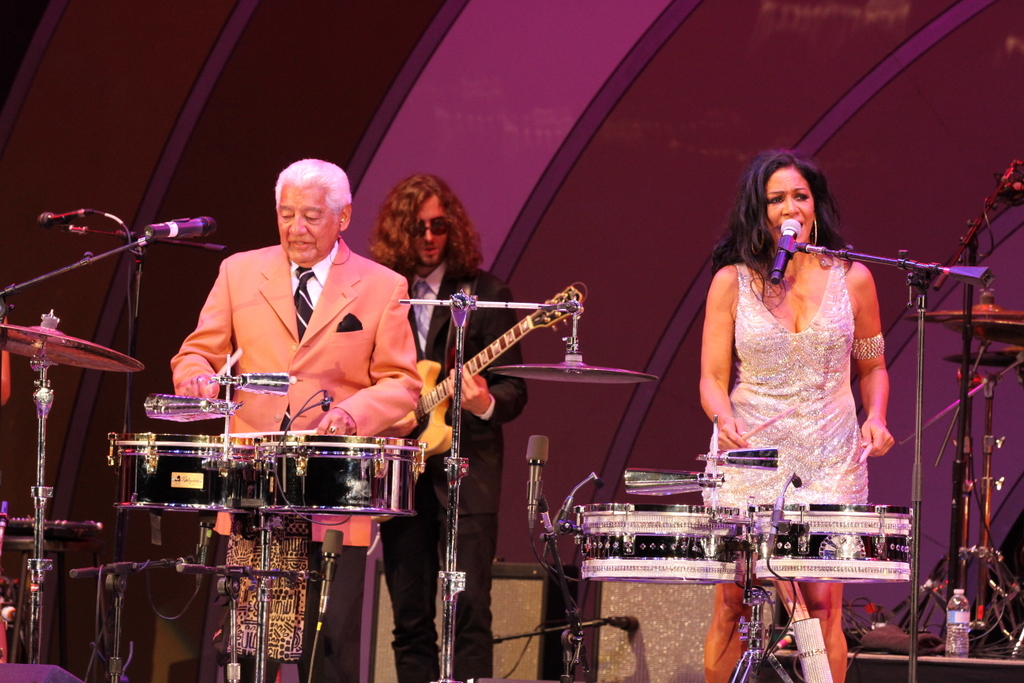 Peter Escovedo and Sheila E.
Creating music that will make history and giving back are a part of the Escovedo legacy, and whether or not she realized it, singer and percussionist Sheila E. inherited the birthright. Before she was known as the Pop and R&B sensation "Sheila E.", the artist began her career in her father's Latin-fused band Azteca, which was led by her father, the renowned percussionist Pete Escovedo.
Last July, the legendary Pete Escovedo Orchestra and E Family Band headlined the Stern Grove Festival's 75th anniversary in San Francisco. As a member of this well-known family, Sheila reflects on early days when she was introduced to Latin Jazz and how the beat of the drums developed into a second heartbeat and took on a life of its own.
"Growing up, I was soaked into the music and it was in our blood," she comments. "Latin Jazz is the foundation of who I am."
As she watched her father and uncles rehearse and listened to them perform alongside other artists, the eldest of four children says she knew at an early age the profession of a performer was her destiny and the drums would take her there, although she played the violin for a few years to appease her father. An invitation from her father to play with his band sealed the deal for Sheila: her fate was to be a percussionist.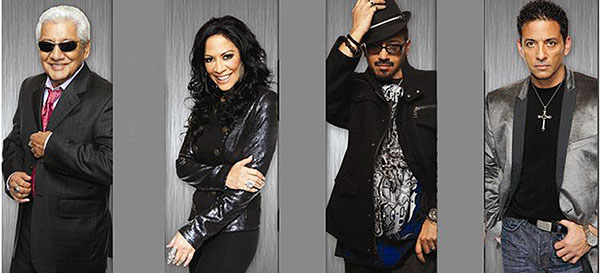 The Escovedo Family
As a product of the Bay area, Sheila referenced various musical influences such as the Motown sound, Sly and the Family Stone, Santana (of which her father was a member) and others. Growing up, the percussionist says she balanced her time with her music with her athletic skills as she broke records as a track star.
Shelia's career included working with the likes of Lionel Richie, the late Marvin Gaye and other artists."I loved working with Lionel and Marvin," she adds. "I truly enjoy backing other artists."
The transition from her time in Azteca to her solo career began with her introduction to Prince, who featured her on his "Erotic City" project. Shortly after, the female percussionist earned a record deal with Warner Bros. and released her debut album. The Glamorous Life featured hits "The Glamorous Life", the title track that she co-wrote, performed, directed and was co-written by Prince. The project also included the song "The Belle of St. Mark". Both singles topped the R&B and Pop charts. She balanced her time as she promoted her music, opened for Prince's Purple Rain Tour, opened for Lionel Richie and worked on her second album, Romance 1600, which featured the hit single "A Love Bizarre". Her momentum continued with the third album, Sheila E. and included her hit "Hold Me". Sheila joined Prince's band Sign o' the Times and continued to form her own path in the music and movie industries.
Sheila shattered glass ceilings in the music industry with her solo career as the lead singer and percussionist of her own band, in addition to working alongside with Prince, Tito Puente, Ringo Starr and other musical icons, as she created her own imprint in the music business."Back then, there were no rules because I wanted to create my own life and didn't ask questions," Sheila says. "My dad always told me, 'Know your stuff, go in early and don't be late.'"
As the producer gained notoriety and a tremendous following for her talents, Sheila says her provocative, fashion flair became the buzz, which made her uncomfortable."I started to feel naked and embarrassed as I saw young girls in the audience dressed like me and that wasn't cool," she admits. "I took responsibility for that and realized you can be sexy and sensual, but classy."
She changed her image and climbed new heights in her musical career over the years, Sheila experienced health issues and took time off to recuperate. She returned to the scene with the release of more musical projects and made history as the first female bandleader on late night television on "The Magic Hour", Magic Johnson's variety show. The percussionist co-wrote and co-produced the show's theme song.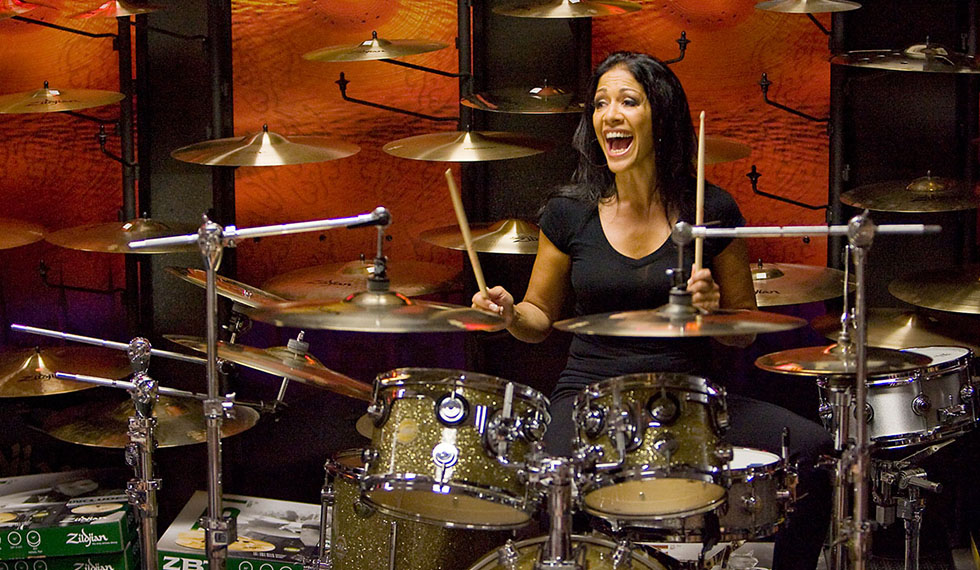 Sheila E.
"I didn't think about my career because I wondered if I was going to live and walk again," she says. "I realized I wasn't in control anymore, He [God] was and I would continue to talk about Him. I had all of these things that were wonderful and beautiful, so this was the turning point for me in what I wanted to do. I learned it doesn't cost anything to go outside to look at the trees, smell the flowers and appreciate all the beauty in the world God created."
Humbled by her gift of music and the positive reception the Escovedo family receives all over the world, Sheila continues her family's legacy in music and their passion for giving back. She established the Elevate Hope Foundation (EHF) (www.elevatehope.org) to provide a different form of therapy for abandoned and abused children through music and the arts. The family also supports other causes such as breast cancer awareness and Alzheimer's education, but Sheila says their biggest call is to reach out to the youth.
"My father was in an orphanage for a few years as a child," she says. "I always remembered him saying that it didn't matter what we had or didn't have because there was someone who didn't have anything, so it was always important for us to give back."
by Iya Bakare