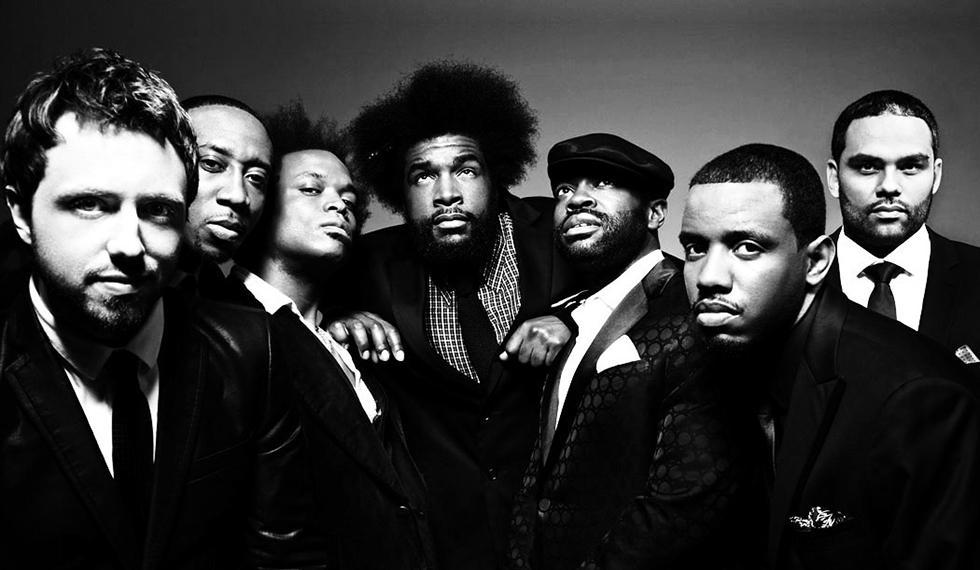 The Roots
Prince's music is like air; so ubiquitous you sometimes forget that it's there, yet it is essential to all it surrounds. The Roots are like water; they take the form of any container they enter and they are just as essential for survival. No matter what artists tackle the extensive dynamic catalog of Prince, the residue of the Rock and Roll Hall of Famer is all over it and The Roots were the perfect band to capture the multi-faced tones of the Purple one. "The Music of Prince," produced by City Winery as part of a yearly fundraiser that celebrates the catalog of the greatest songwriters (past honorees include The Rolling Stones), was held in Carnegie Hall, featuring 20 all-star musicians, such as D'Angelo, Bilal, Talib Kweli, The Blind Boys of Alabama and former Prince protégé band fDeluxe (formerly The Family). The event raised over $100,000 for seven different school music programs.
As the lights went down on the capacity crowd of the Isaac Stern Auditorium, the main hall that once bore witness to the greatness of Billie Holiday, Bill Withers, Nina Simone and Count Basie, random screams of "Aaow" echoed from the balcony as the fans waited to hear their favorite songs from the mind of the Paisley adorned genius. The stage is usually home of the New York Philharmonic Orchestra, but this night out walked a tall, black, afro-totting drummer from Philadelphia with his hip-hop compatriots to honor a diminutive Minnesota native, backing nearly every artist who stepped on stage. Starting the night off was British rock quartet The Waterboys. Their twainy take on "Purple Rain" was the perfect complement to the emotional torch anthem, accented by an electric violin solo that took the place of Prince's original show stopping guitar solo.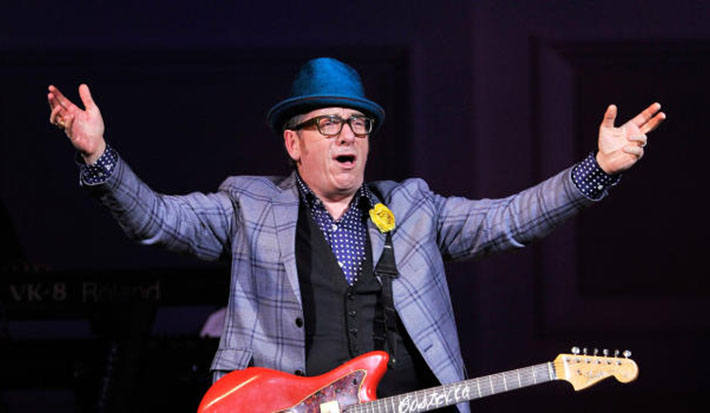 Elvis Costello performs at the Music of Prince Tribute concert (Getty)
The success of the evening was dependant on not only the eclectic selection of guest artists chosen to perform, illustrating Prince's uncanny penchant for mastering many sounds, tones and genres, but more importantly on the individual artist's song selection. Thanks to Prince's unrivaled prolific output, the audience was treated to every facet of his lengthy songbook, from the obvious radio hits like "Raspberry Beret," performed by Rock & Roll Hall of Fame organist Booker T. Jones and ingénue Diane Burch, fan favorites like "The Beautiful Ones," plaintively sang by Kat Edmonson, and wildly obscure B-sides, like Elvis Costello's wonderful quirky take on mid-1990's tune "Moonbeam Levels."
Many of the best known songs were made unrecognizable, which first shocked and then delighted fans. The best example of this was singer/songwriter Bhi Bhiman's solo performance of "When Doves Cry." Alone with his climbing baritone and an acoustic guitar, Bhiman gave the former number 1 single an almost Yiddish-folk twist, rendering the song all the more striking and painful, and sublime. New York-based singer Alice Smith used her shape-shifting four-octave range turn the funk/pop "Pop Life" into a cautionary anthem of minimal, bluesy-folk.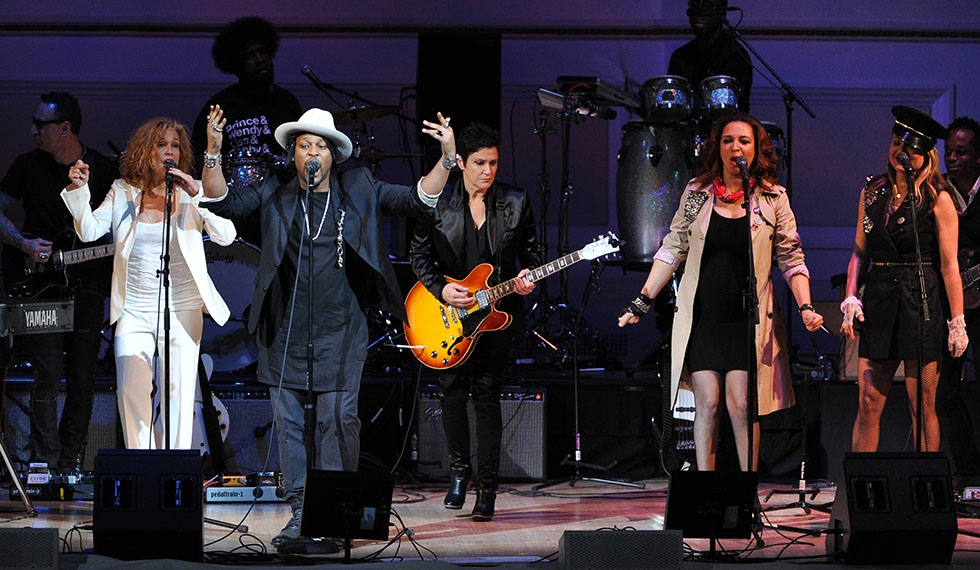 Singer D'Angelo, left, performs with Wendy Melvoin, Maya Rudolph and Gretchen Lieberum at "The Music of Prince" tribute concert at Carnegie Hall (Photo by Evan Agostini/Invision/AP)
Counterbalancing the more serious performances were moments of smart and unfiltered humor, like SNL cast member Fred Armisen doing the "Dearly Beloved" speech that opens "Let's Go Crazy," or Chris Rock's hilarious recitation of the closing monologue of "If I Was Your Girlfriend." Former SNL player Maya Rudolph was joined by former classmate, vocalist Gretchen Lieberum, to reform their old partnership, Princess, and the two shimmied and sang their way through "I Wonder U" and "Darling Nikki" with appropriately robotic execution, even perfectly recreating Purple Rain backwards singing scene, prompting thunderous applause. However, comedienne Sandra Bernhard took the cake for her more-than-spirited "Little Red Corvette." She giggled, cooed and dropped-it-like-it's-hot, bringing the audience to their feet.
Throughout the night, The Roots, joined by former Prince band-mates, guitarist Wendy Melvoin and saxophonist Eric Leeds, proved the ideal choice for the house band. Not just because drummer and bandleader Ahmir "Questlove" Thompson is an unparalleled Prince historian, but because they were able to capture the idiosyncratic rhythms and syncopated phrasings – especially from the double guitar attack from Wendy and Roots' guitarist "Captain" Kirk Douglas – that makes Prince instantly identifiable and tantalizing. Their instrumental prowess reached its zenith when Bilal came forth to sing Dirty Mind track "Sister." The Grammy-nominated vocalist captured Prince's vocal character – from shrieking falsetto to reverberating bass – so close, it was frightening, just as were the frantic tempo changes and seat-shaking percussion from Questlove and percussionist Frank Knuckles.
The night reached its climax when D'Angelo, the R&B superstar who's known for adopting both Prince's funkiness and reclusiveness, took the stage for "It's Gonna a Beautiful Night"; appropriate seeing as it already had been. The versatile singer/musician thrilled the crowd with microphone kicking acrobatics and a brief, but virtuous keyboard solo which led to the show's ending number "1999," featuring every guest. And while it wasn't known whether or not Prince had actually been present physically, spiritually he was in every crevice of that Hall and the heart of all who were there, whether on stage or not.
By Matthew Allen