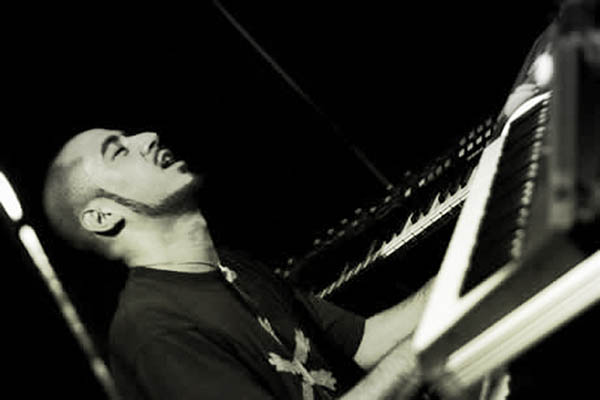 Mark de Clive-Lowe
Mark de Clive-Lowe is known best as a New Zealand born, body moving DJ whose reputation has spread all over the world. His "Church" residencies in U.S. cities like New York and Los Angeles have become legendary, fusing refined abilities behind the turntables with that of virtuoso singers and musicians like Jose James, violist Miguel Atwood-Ferguson and Roots bassist Mark Kelley, to name a few. What may not be well known is that MdCL's proficiency with beats may actually be exceeded by his skills behind the ebony and ivory keys of a Steinway and Sons grand piano. His sense of swing is impeccable and improvises with stealth-like control. Take the Space Trane, his 15th album, is a testament to his life-long commitment to jazz.
Take the Space Trane is by far MdCL's most ambitious album to date, and considering its predecessor, Renegades, included industry giants like Sheila E. and Pino Palladino, that's saying a lot. Here, de Clive-Lowe collaborates with the Rotterdam Jazz Orchestra, requesting them to reinterpret some of his past compositions from EDM explorations into big band expeditions. The best example of this organic transformation is the cool, mid-tempo track "Heaven." Originally a bass drenched bit of hip-hop/soul with luscious singer Bembe Segue, here the Rottendam Jazz Orchestra gave it an even smoother, horn laden late night groove of a tune. Tracks like "Relax, Unwind," "Filthy Fingers" and "El Dia Perfecto" are given fuller, more complex layering and exotic counter rhythms, however, MdCL is still able to maintain electric sheen that keeps these acoustic interpretations club bangers in their own rights.
Being that this was a special occasion, Mark de Clive-Lowe wrote two brand new compositions just for this project. "Blues for Six" is the most traditional sounding song on the album, complete with heavy handed, air-bubbled drum fills, waking bass lines and lurking saxophone solos. On the other side of that coin is the title track. A tip of the hat to the legendary John Coltrane, "Take the Space Trane" is a canvas of free jazz and electronic kick drums and congas that's the prototype of MdCL's DJ aestics fed through his conduction of the Rottendam Jazz Orchestra. The same can be said of the album's lone cover, a funky, futuristic take of Duke Ellington's classic "Caravan," in which the bass clarinets evoke the gritty timbre of a clavinet.
Take the Space Trane is a meticulously planned spontaneous combustion; a successful marriage of time tested big band practices within vogue hip-hop driven approach of 21st century dance music. This album will be a remarkably tough act for Mark de Clive-Lowe to follow, but there is little doubt he has the ability to shock us again.
By Matthew Allen