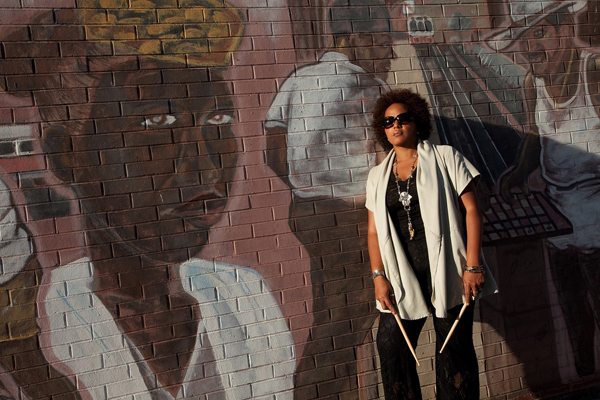 Terri Lyne Carrington Money Jungle
If you think that you can't make a social statement with instrumental music, you are misinformed. When looking throughout the history of American Jazz, there are no shortage of artists who used their ability as musicians and composers to illuminate the events, dreams and aspirations of the down-trodden and the revolutionaries. Popular soul artists like Marvin Gaye, Bob Marley and Curtis Mayfield, who all created prophetic records like "What's Going On," "Concrete Jungle" and "Pusherman" took their inspirational cues from luminaries of improvisation like Max Roach, Charles Mingus and Duke Ellington. While each of those three geniuses made political noise individually, it was together, in 1963, that the drummer, bassist and pianist got into a room with notions of social change and came out with Money Jungle, an instant classic of an LP that leaves little doubt where the mind frame of the musicians were at the time.
Cut to 50 years later. Drummer Terri Lyne Carrington is making her own statement. She used 2011's The Mosaic Project featuring an all-female cast, as a platform for empowerment for women and all people of color. When that album won a Grammy last year, Carrington set her sights on her next project, her own take on Ellington, Roach and Mingus' lauded album, Money Jungle: Provocative in Blue.  The Mosaic Project thrived due to the extended list of musicians and singers, like Nona Hendryx, Esperanza Spalding, Patrice Rushen, Sheila E., Helen Sung, Gretchen Parlato, Money Jungle's strength is its triumvirate of Carrington on drums, Christian McBride on bass and pianist Gerald Clayton. Ranging in age from 28 to 47, the trio gave a fresh perspective to the lauded material.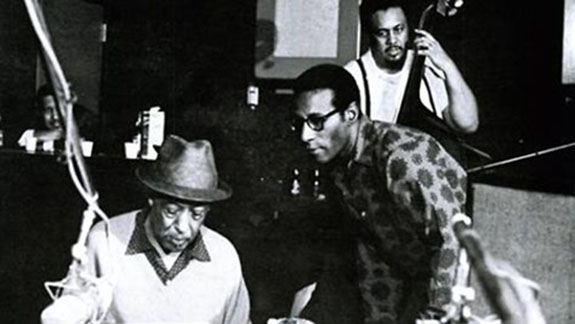 Duke Ellington, Max Roach and Charles Mingus
The opening title track cuts right to the heart of the matter. Fueled by McBride's stomping bass line, "Money Jungle" has an accusatory feel that points the finger at those who live by the ideal of the spoken word intro; "You have to create a problem to create a profit." That revelation sets the tone for the rest of the album. The trio's treatment of the album's material walked that fine line between respect and adventure.
Their take on "Fleurette Africain" is misty and atmospheric, while "Wig Wise" and "Very Special" called for a more traditional execution. Carrington's drumming is tempered when it needed to be and furious when it needed to be, however while her performance was typically outstanding, it was her prowess as a producer and arranger (as it was on The Mosaic Project) that gave the album its uniqueness. Money Jungle: Provocative in Blue is not a tribute as much as it is a revisit to a time and mind set of a people who wanted change. It is an application of those emotions to the context of society today, and it came right on time.
By Matthew Allen