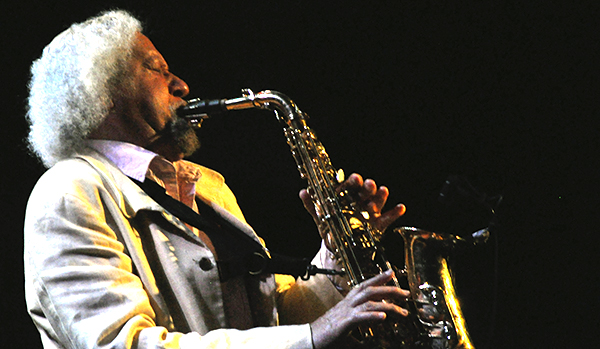 The Beginnings
Legendary saxophonist and composer Gary Bartz was born in Baltimore, Maryland during the 1940's. His father worked on a railroad and also worked part time at a local jazz club, later purchasing the night club, "North End Lounge". He felt fortunate to visit many jazz clubs in the surrounding areas of his neighborhood with his father. While visiting these venues, Bartz met drummer, Max Roach and saxophonist Sonny Stitt. During this period, Art Blakey was hired for a gig at the North End Lounge by his father, and he took advantage of an opportunity to fill a vacancy in the band. Soon becoming a permanent member of the band, Bartz was then able to showcase his talent as an alto saxophone player and earn income during a time when jobs were scarce. "I was grateful to have a place to work", he states.
The Experience
After gaining experience performing on stage with Art Blakey's The Jazz Messengers, Bartz made his debut on Blakey's Soul Finger album. Although he gained valuable experience performing with accomplished bands, Bartz still yearned to improve in skill, technique and style, resulting in a decision to relocate to New York, where he attended the Juilliard Conservatory School of Music. He credits one of his professors, Albert Holloway, for instructing him on "Techniques that influenced the way I played my instrument," he says. Grateful to Holloway for what he says, "Helping me understand that I would not be able to learn or be inspired by any ONE person". "If a teacher teaches you one thing, they have done their job. If a teacher teaches you multiple things, they have done a heck of a job." As he became acclimated to Juilliard's European curriculum, Bartz adjusted his style and soon realized that regardless of where he learned his craft, "Music has no race, it has no color. Music is just music," he says. "Music has 12 notes. How could music be that different? Just as we refer to air as being air and water as being water – music is music, where ever you are".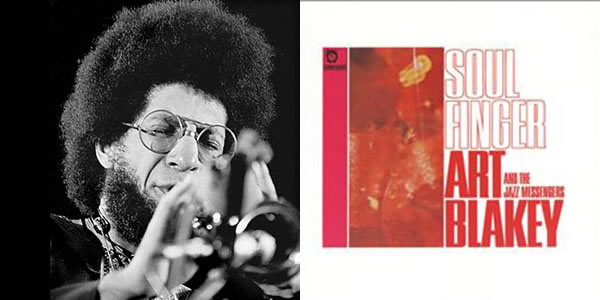 During the course of attending Juilliard, Bartz also joined the Charles Mingus Workshop to improve his skillfulness on the sax. On one special occasion during a rehearsal, he met legendary jazz pianist, McCoy Tyner. A chance meeting with Tyner that day proved to be a major benefit to his career later, as he was featured on Tyner's Expansions and Extensions albums on the Blue Note label.
History Lesson
Louis Armstrong once appeared on television before an all-White audience on bended knees with a handkerchief tied around his and each one of his band performer's heads. Bartz recalls how embarrassing he thought it was to see Armstrong and his band perform and behave in such a manner. Because of the rapport he had with Max Roach, they engaged in a candid conversation regarding Armstrong's performance and actions during that television appearance. Roach explained that a comment was made by Armstrong, prior to performing. Armstrong introduced the band by telling the audience he would do a rendition of how they had to perform before a white audience. The band would not have been able to play otherwise.
Early in his career, Bartz closely followed Roach, Charles Mingus, Miles Davis and Duke Ellington because they were 'all musical activists'. "These great musicians addressed social problems through their music," Bartz says. Inspired by the work and passion of these artists, he realized, "The world did not need just another musician, what the world needed was a music activist." He was dedicated to bringing peace to a racist world. Having seen the agony of what African-American performers endured to simply showcase their talents, he vowed to create "Music the world could relate to, and not segregate my way of delivering music; creating songs for all to hear and helping the cause. Equality is for all," he says. In describing his way of delivery, and the purpose of his music, "I believe my style is improvising, unplanned, spur of the moment or unrehearsed. Every song I perform is meant to be played."
Leading The Way
Gaining confidence with his craft as a saxophone player, Bartz formed the group NTU Troop. (NTU Troop stood for unity in all things, time and space, living and dead, seen and unseen). "Forming the group allowed me the ability to compose and display my own music. Making it easy for people that were not part of the struggle to become attached to the struggle through the music we performed," he says. In response to the racial issues that effected society during that time, Bartz created records such as Another Earth, Music Is My Sanctuary, and later releasing There Goes the Neighborhood and Red & Orange Poems. Holding true to his beliefs of being a musical activist, he composed and released songs that were both moving and powerful. In his words, "Music is power; music can do so many things like sooth a savage beast." His beliefs and recordings helped pave the way for his success, making him one of the finest alto saxophone players to ever pick up the instrument. With over 30 individual recordings and countless recordings as a guest artist, Bartz is a living legend and a respected artist in music of all genres worldwide.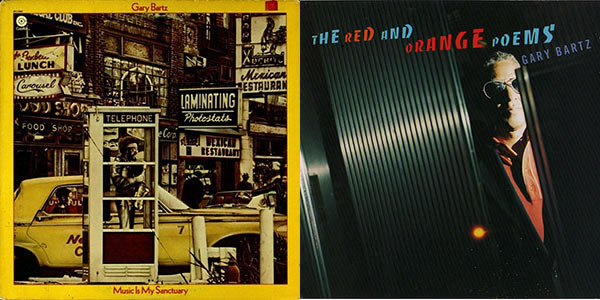 "Jazz" Music
Gary Bartz' passion is evident when speaking of music, specifically "Jazz" music. He actually dislikes the genre being referred to as "jazz music", preferring the term, "Black American Music." In sharing his view of how the word jazz originated he says, "The word itself was created by the white media as black artists did not have an outlet to speak their truth. At that time, performers did not own radio stations, magazines or television stations. We relied on the media to tell our stories. The word jazz was created as a slang word for sex acts in the whore houses of New Orleans. And in fact, other artists within this genre of music also categorized their new sound as being 'Black American Music'. He continues, "No one called it jazz; no one wanted their brand to be known as sex music. The media told us what we were and who we were and named us. Even (Max) Roach was admittedly aggressive towards others that used the word jazz."
Award Winning
Having worked with Miles Davis, Max Roach, Jackie McLean and a host of many other accomplished artists, Bartz learned multiple styles of music and was able to incorporate electric music, soul, funk, African and hard bop to name a few into his compositions. He won a Grammy Award for playing on McCoy Tyner's album Illuminations in 2005.
He says, "Winning the Grammy Award, I felt really good about being recognized for my craft; this was not the first Grammy Award I had won. One of the awards I actually gave to my mother, because it's not about winning an award. I think we are all talented and gifted. We are all great. These awards are in place to separate us as artists."
Peer Review
Bartz shared colorful descriptions of some of the artists he has had the pleasure to play with in the past, such as Billie Holiday, he called her 'Home Girl'. On Nina Simone he says, "I think, angry. How could she not be angry? She endured a lot of chaos." Max Roach, "Activist. Roach would fight you if you said the word jazz." Miles Davis, "Davis thought himself to be the seriousness of the craft, however I think 'laughter' when his name comes to mind. We laughed every day for the 2 years I worked with him." Wayne Shorter, "Idol." Sonny Rollins, "Early Idol." Duke Ellington, "One of the greatest composers I have ever known." Abbey Lincoln, "Beauty." McCoy Tyner, "An original. I admired him for making his work seem so effortless."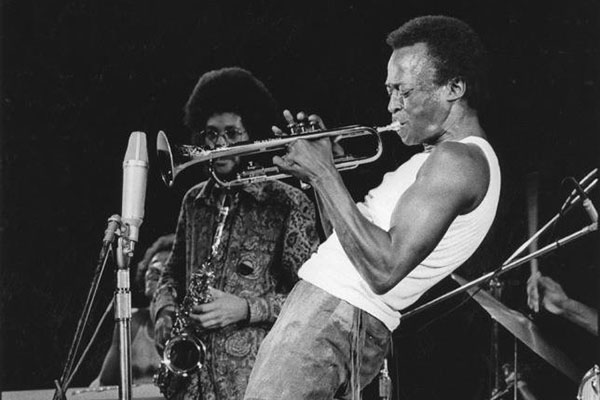 Gary Bartz (background) and Miles Davis
On His Own
After many years of recording in the industry, and negative practices toward artists, Bartz created his own record label known as OYO Records (Own Your Own). In time, he felt a need to part ways from the industry. "I didn't want to be confined to a contract with anyone that thought I was worth more dead than alive. The industry can be cruel towards their artists. Elvis Presley is making more money now dead than when he was alive," he says. He recalls Frank Sinatra becoming ill and how the industry sought to release Sinatra's greatest hits and best movies expecting to collect royalties from sales once he was deceased. Bartz made it very clear he would not be a part of his own demise.
A new genre of Black American Music entered the music scene in the late 1970's; with artists Bartz describes as "Poets", (or rappers). He says, "These young men are our children. They rhyme with a cause and a meaning. The unfortunate part of this form of art is the fact some of these poets will never be known because of the industries standards. The industry does not commercialize the good poets."
Oberlin Faculty Profile: Gary Bartz from Oberlin College on Vimeo.
Life Today
At the age of 72, Bartz teaches at the Oberlin College and Conservatory School of Music in Ohio, when he is not touring. He instructs students on the basics of composing, creating and playing. "Each day is an opportunity to learn something new," he says. He also practices daily to strengthen and enhance his craft of playing the saxophone.
When not practicing, touring or teaching, Bartz enjoys spending time with his children and grandchildren. He also enjoys painting and traveling when the time permits, seeking to inspire and be inspired through his love for the arts.
Most notably, Gary Bartz has not stopped writing and composing. He is working on several different projects, with one record in particular (still in progress), that he says captures "what music means to him as a musical activist. The song itself is very demanding." He looks forward to the release of his album during the latter part of 2013.
To learn more about Grammy Award Winning Composer and Saxophonist, Gary Bartz, please visit www.GaryBartz.com.
By Gail Perry and Keli Denise