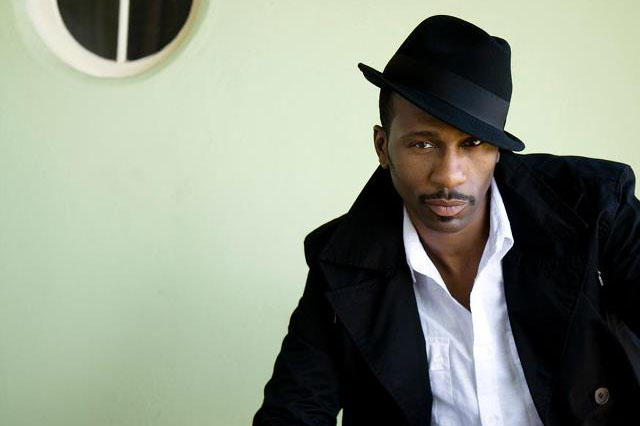 Leon
Leon Robinson or better known as 'Leon' is the quintessential meaning to being tall, dark and handsome to his many female fans; however he is more than just AOL's Black Voices Sexiest Actor of all time. Known for his roles in movie titles such as Cool Runnings, The Five Heartbeats, Above the Rim, Waiting to Exhale, The Temptations, Little Richard and Once Upon A Time When We Were Colored, Leon has created a space for himself in the land 'where dreams are made of; Hollywood. With over 20 movies to his credit, acting isn't his only forte. Leon is a single father to a 13 year-old daughter, as well as the lead singer and songwriter of his band, Leon & The Peoples; a Reggae-Soul band.
Influenced by Bob Marley's Natty Dread album, Leon says he has a deep love for Reggae, and it is genre of music that was true to him and what he loved. "I think anytime you're an artist and you show it; performing or taping or anything that comes through you, the only thing that you should be true to, is the music that makes you want to sing and perform or that you love." He says Reggae and Soul (Reggae-Soul) were fused together because just being a Reggae artist wouldn't be true to him and being a Soul artist without the Reggae also wasn't true to him.
Born in Manhattan, New York and raised in the Bronx, Leon's passion early on was sports which earned him a scholarship to Loyola Marymount University in Los Angeles California. Some may remember him in Madonna's 1989 music video Like a Prayer. Although controversial, the publicity helped Leon's career rather than hinder it. "It helped obviously, I think it helped everyone involved," he says. "Of course not just people in America, although I had done a few movies, people all over the world knew who I was at that point; of course it helped without a doubt." With that experience he would do it all over again, however not just because of the exposure. "Well yes, because I'd do it for the same reasons I did it the first time. I thought the song was really good and I liked the message. And for me it's all about the storytelling which is why I act, to tell stories. I thought it was a really good story."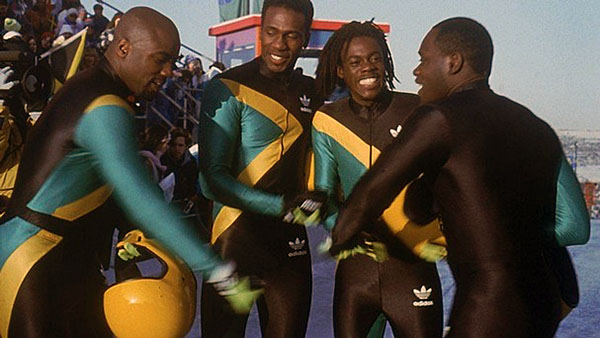 (l-r) Malik Yoba, Leon, Doug E. Doug and Rawl D. Lewis in "Cool Runnings"
In 1991, the actor played the role of J.T. in The Five Heartbeats, a part that would help catapult him in to portraying The Temptations lead singer David Ruffin. "Doing The Five Heartbeats, without a doubt prepared me for doing The Temptations. It gave me the experience," he says. "For one, just the amount of research alone for other groups in that era and actually knowing The Temptations and meeting Otis Williams (The Temptations). All of that happened while doing The Five Heartbeats. When The Temptations came around, I had experience in doing that type of movie that type of genre, the grueling rehearsals, the dance schedule that we had to go through for weeks; many weeks before we started shooting and learning songs and everything else, so that was familiar to me, so yes, that definitely helped."
Leon says preparing and researching for his role as David Ruffin took some care because like with any role when you're playing someone you have to actually walk and talk like them. "You have a certain responsibility to have a realism there, to draw upon real situations and real things that happened in his life and try to make them real. I made it a point to talk to as many people that were clued in about David and getting his persona. That was the most important thing having his persona. And his persona would mainly be seen as two fractions. One, the people he was involved with, mainly The Temptations in that movie and his other persona; how people who were his fans perceived him and capture those two things. These two things of his character is what was displayed in the movie."
It is often said that actors develop a deep connection to a 'real life' person they portray because they in essence become them. Leon says it's not so much in becoming him but who is in relationship with the other characters. "When we make a movie and we're telling a story, there is a certain aspect of the story that is being told from someone's point of view. Like with The Temptations, it would be from Otis' (Williams) point of view. So you view David Ruffin in a different way, the way Otis saw him and in turn with this story I have to be very true to that vision; that story that the book was based on as opposed to outside relationships that David might have had and how he might have touched people, or how people saw him that weren't involved in the story because they have no relevance to the story. I find that you're more likely to have a more poignant and powerful performance if you concentrate on the aspects that will be displayed in the story as opposed to those that aren't."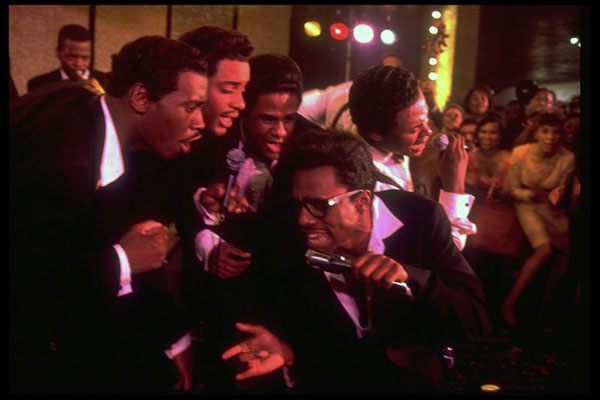 Leon (front center) as David Ruffin in "The Temptations"
Many people don't realize that it was Little Richard himself who requested Leon to play him in his also made for TV movie The Little Richard Story in 2000. He liked the way his friend David Ruffin was portrayed and he trusted him. Leon says it was somewhat challenging to play the flamboyant Richard. "Yeah, it was challenging, there's only one Little Richard," he chuckles. "To create a character like that is not easy, but we go back again to the story; this is a story that took place from 1957 to 1963 and that is the Little Richard I was concentrating on. What he was going through and the birth of his music in Rock n' Roll at that time and his relationships with his religion and his sexuality somewhat. So those are the aspects of Little Richard that I had to draw upon. Yes, are there other ones? Yes, are there flamboyant ones? Without a doubt especially during his performances but I had to make sure that – that part was captured, his performances. To make sure that the rest of his life was also captured his relationship with mom and his family and how he grew up. So yes I think it's always a challenge to take on someone's life like that, especially Little Richard. Little Richard is the first time that I heard rumblings or anything like that where people were in doubt whether I should play that role or not."
One of Leon's most popular characters is Russell the married boyfriend in Terry McMillan's 1995 book turned movie Waiting to Exhale. You either loved to hate him or hated to love him, either way, he drew you in. Leon describes this ability to draw his audience in. "What I do is for the public, it's not for me and no matter how trained I am as an actor, I still look a certain way, it's not going to change. I have a look in my eye, I have a certain thing that triggers things in people and I'm aware of that and that's me. That's as much of me as the color of my skin. That's how people see me and I understand that. So if there are two guys in the movie and one is the perfect husband, the goody two shoes and the other one is the guy that is making her do things she's never done before, I realize that I look like that guy. That's how people see me." Indeed.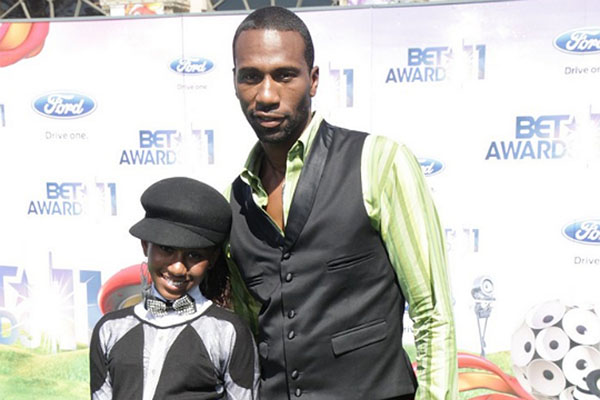 Leon with his daughter Noelle at the BET Awards
As the father of a 13 year old daughter, Leon says he wants her to know that being the child of an actor nothing comes easy, it is hard work. "To be able to perform and show your talent is more important than making a living. It is not what you see, it's not premieres and having your picture taken it's a lot of hard work and time putting in to your craft and time and energy putting on the road and doing your job and getting jobs." He also said he is preparing her not just for her teen years or adulthood but life in general. "I'm preparing her for understanding how things really are as opposed to the fantasies we have in life. Learning how to get along with people from all walks of life, no matter what they believe in because that's what the world is made out of. She's female, she's the world as the world is, she has the knowledge that I have now that I didn't have at her age." His inspirations? "I hope that I inspire myself with the things I think I can accomplish," he says. I'm inspired by being the father of a daughter that I love that pushes me to want to see different things not just for me but also for her."
We can look forward to seeing Leon in his next movie Ex-Free (Free of the Ex) directed by Troy Byer Bailey. He is currently in production for another film called Someone to Love. And Leon & The Peoples will be releasing the new single, Love Overdue this spring and the album Love is a Beautiful Thing will be released on May 14th. Leon is a father, actor, singer and songwriter and he is journeying on The Road Less Traveled.
By Keli Denise