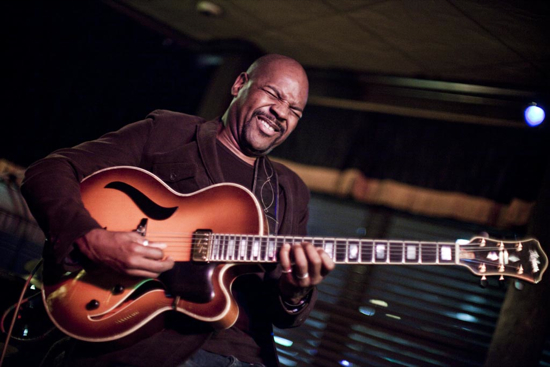 Bobby Broom photo by John Broughton
As I call Bobby Broom for an interview, he was preparing his lesson plan for a lecture in jazz improvisation at North Park University. He spoke freely and at length about his career thus far, the incredible opportunities he's been afforded and his new CD, Upper West Side Story.
Broom's new album discusses where he was raised in NYC and where he started playing music at a young age.
"I was fortunate to be in the mecca of Jazz as a student," Broom says. "I started playing Jazz at 13 years old and really got into it after hearing a Herbie Hancock record from the 1970's that went Top 40. In the 1970s, radio wasn't as segregated or categorized, and many different genres could fall under the umbrella of 'popular'."
After years of dedicated practice, Broom soon found himself under the guidance of the late Al Haig, a pianist who is featured with several recordings with Charlie Parker. Haig invited Broom to join him at any time at a New York establishment called Gregory's, where he had a steady gig five nights a week.
From his earliest high school days, Broom spent a great deal of time practicing this new music that he had fallen in love with. He took guitar lessons and theory classes as independent study and then attended the High School of Music and Art. From there, Broom went on to the Berklee College of Music where he was able to make invaluable connections.
"At the time I was at Berklee, all the stars of my generation were there," Broom comments. "The entire Tonight Show Band that Branford Marsalis ran was there, as was Donald Harrison, Terrence Blanchard and more. I started to see these friends of mine start showing up on records and I decided to finish up my schooling in the New York area at Long Island University."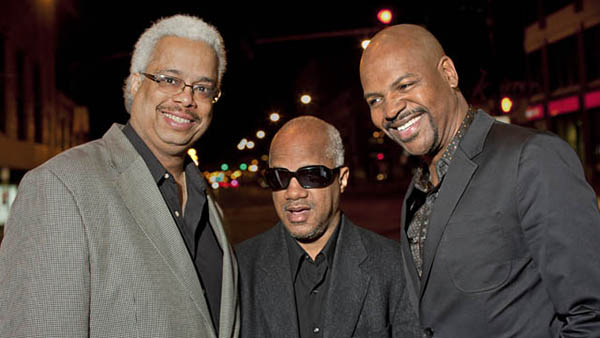 The Deep Blue Organ Trio – Greg Rockingham, Chris Foreman & Bobby Broom
While he studied in New York, the young musician was able to sit in at various jazz joints around the city. He recounted one particular incident where he sat in with the Art Blakey Jazz Messengers at the request of James Williams, the piano player at the time. He sat in with a "trumpet player with an afro" who turned out to be Wynton Marsalis.
"After sitting in with Art at Mikell's Jazz Club, where he had a two week residency, Art asked us both to come back every night," Broom adds. "It turned into a gig where he would give us music and eventually I was deemed a 'jazz messenger'. Wynton and I were both offered spots in the group. Wynton accepted, but I turned it down."
Retrospectively, Broom marveled and laughed at turning down an offer to become the first guitarist in Blakey's  famous group. Just shy of 20 years old, Broom said he wasn't thinking of the historical aspect at that time.
Since then, Broom has released over 10 albums as a leader, and played gigs with Kenny Burrell and Miles Davis. He has appeared on CDs by Eric Alexander, Stanley Turrentine and Sonny Rollins. He stays busy between gigs with the Deep Blue Organ Trio, as well as his own trio and is a professor of music at North Park University.
"I got my introduction to teaching when I was asked by Jackie McLean in the early 1980s to speak at the University of Hartford," he confesses. "The university setting at this time has become the biggest employer for Jazz musicians."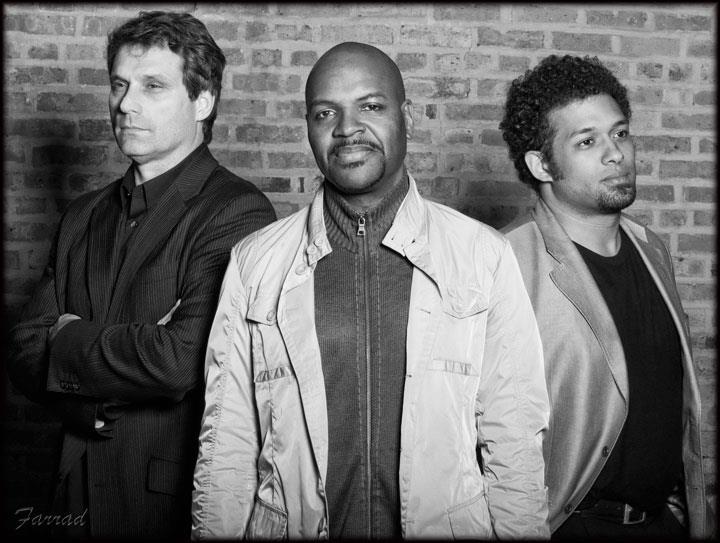 Broom was long overdue to record Upper West Side Story, his first record of all originals whose title refers to the neighborhood where he was raised in NewYork. The nine tunes on the album feature his regular trio of bassist Dennis Carroll and Kobie Watkins, along with drummer Makaya McCraven on three tracks.
"I was happy that my album got a four star rating from Downbeat," Broom adds. "It's an honor to receive recognition for your art by the outside world, which means more than just musicians. I've been playing now for 30 years and have come to the point where I can remove myself from analyzing the chords, scales or time signatures and just want to enjoy music as a listener."
Based in Chicago when he is not touring, Broom feels fortunate and deserving of his affordances in the Jazz world. He adds that fans should be on the lookout for his newest project: a big band CD with the Deep Blue Organ Trio.
By Jake Weisman