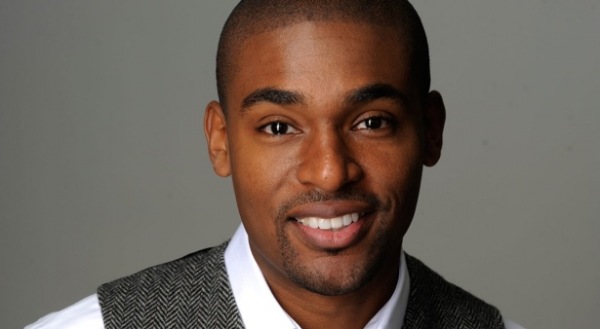 Whether you call him "Matchmaker" or "Love Coach," "he's blowing up big time" on OWN TV and on tour in a city near you
"Paul is much more than a matchmaker, he's a life coach." -Oprah Winfrey
"Every experience that is ever had is a culmination of our current existence," says professional matchmaker and—in the words of Oprah Winfrey—life coach, Paul Carrick Brunson. To that end, Brunson has always been involved in service-oriented work. It is this type of work that led him to his current professional title of "love coach" on the Oprah Winfrey Network show "Lovetown USA." In many respects, it started when Brunson ran a summer camp program in Washington, DC while working full time at his then investment gig. The program was meant to serve students living in lower income housing. At the time Brunson was blown away by the realization that only one out of every 100 children he mentored was living in a two-parent household. He thought it a troubling dilemma because of the enormous spiraling ripple effect it had on youth. He saw firsthand how it played out in the lives of his mentees during that eventful summer that might have changed his life. These students were primarily black and Latino youth and suffering from a myriad of social ineptitudes ranging in scope from poor academics to poor interpersonal skills to poor self-worth and Brunson would go home every night discussing with his wife how troubling it was working with the youth at camp. From those lengthy discussions, the couple started toying with the possibility that Brunson might decide to venture into matchmaking. "It was just a joke at the end of the night," says Brunson, and yet he and his wife soon began hosting what they grew to call "Brown Sugar" parties at their home. These informal parties were made up of men and women invitees who through the Brunson's were afforded a chance to mingle with new people. The parties actually proved to be an immediate success.
After the initial success of the "Brown Sugar" parties at their home, Brunson and his wife began brainstorming on how to take their "Brown Sugar" parties all across the country. Together the couple began researching existing companies that were doing something similar. The CEO of one particular company Brunson contacted informed him about a matchmaking conference that Brunson chose to attend. While at the conference, Brunson sat in the back of the room quietly observing 250 of the world's top matchmakers—people from the United Arab Emirates, Egypt, and the United States. He observes, "Not one person was black, not one was under the age of 40, and there were only about five men in the room." That's when he had the Oprah Winfrey "Ah hah! Moment" and knew that he would become a matchmaker upon returning home.
Once back at home, Brunson quit his job and with a portion of he and his wife's combined savings, spent the next year studying about human relationships. That included obtaining his life coach certification, completing an apprenticeship with a professional matchmaker and reading every book he could get his hands on about the matchmaking industry. He also took psychology courses. He then finally began taking on clients. Since starting, Brunson has served over 400 clients directly and collectively through live events and social media and has matched over 3,000 people on dates. This eventually led him to doing live events and hosting a web series. The buzz is what ultimately landed him on the OWN Network.
"I'm the icing—the cake is the quality of my content," comments Brunson, who attributes his success to his approach to the business of matchmaking as being one of content distribution. Whether it is television, books or in digital format, he cites three cornerstones to quality content distribution. The first begins with the content itself and Brunson is extremely knowledgeable on his subject matter. The second is production quality and Brunson uses his 2010 web series as an example. "Our quality of production was very good with this particular web series," describes Brunson. And, finally, distribution channels are paramount, of which Brunson comments, "The person that can speak the loudest has the ability to speak the widest." Brunson has brokered distribution deals with multiple blogs plus he has partnered with larger organizations like Essence that have given him an even wider platform from which to share his expertise.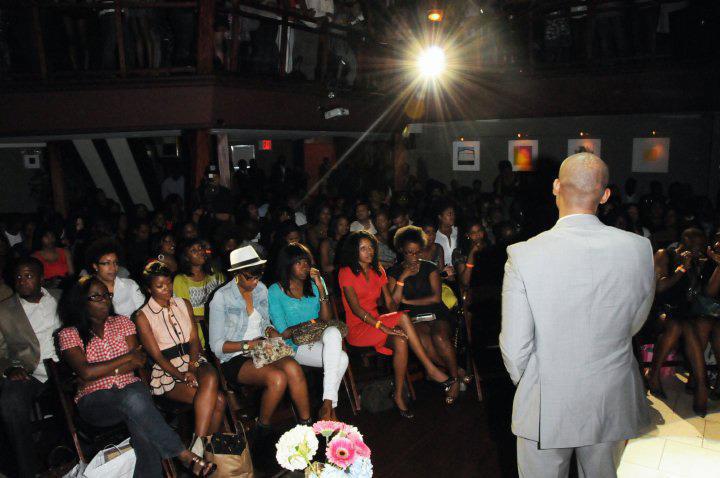 This summer Brunson embarked on a 15-city tour to discuss and explore some of the concepts presented in his latest book It's Complicated (But It Doesn't Have to Be): A Modern Guide to Finding and Keeping Love. His city tours provide a dynamic social platform for audience members to have the opportunity to mingle, listen and discuss dating and love in the new millennium. During a Washington DC tour in August, he sold out. Brunson states that there were an estimated 400 people in attendance with about a third of those being men. At his stop in New York City, another third of his audience was men topping out at about 80 out of 250 total participants. Brunson believes that the reason women overwhelmingly attend relationship workshops more than men is because so much content around relationships is geared specifically toward women—from movies to romantic comedies. "Self-help books are specifically marketed towards women. Just look at shows like The Bachelor and Millionaire Matchmaker," Brunson suggests. As well, he believes that this phenomenon exists because marketers find it easier to tailor their script toward women. His aim is to someday change this but rather than lose sleep over a lesser number of men at his conferences now even while realizing that his events are largely about self-help and self-development, he is more comfortable with the feeling that if "a hundred percent of [his] attendees were women that would still be ok—that [still] doesn't mean that men are not interested." Meanwhile, Brunson continues to push a little harder in changing the message and invests a little more of his time, energy and resources into reaching a male audience. "Men want the same information and I know that men are just as interested in love," claims Brunson. To attest to that, half his private clients are men and they are beginning to respond to the content that he's putting out to the larger public.
With regard to Brunson's relationship with his wife, he attributes a majority of the success of their 11-year long marriage plus young son to their ability to communicate and effectively problem solve. He admits that sometimes it seems as if his life is changing too drastically and while he's more successful financially, he has more demands on his time professionally and is dealing with the natural stressors that come with having increasingly more public recognition. Brunson argues that while things are changing in his life he also recognizes that it's an incredible blessing. After all, he and his wife are able to maintain family traditions like eating breakfast and lunch together and they are also fortunate to be able to work together. Plus they continue to make a commitment to dating. "We're in constant communication—we're always 'on the same page,'" Brunson says of his marriage relationship with his wife.
"Communication is the Achilles heel of our relationship—it will work because of that or won't work because of that."
And what Brunson doesn't stress over is the possibility that he and his wife might split up because they both see marriage as everlasting. According to Brunson, American society has come to devalue the marriage vows. "Vows are a binding principle—[my wife and I] took those vows seriously," he argues.
Brunson's It's Complicated Live! Tour will continue to make stops nationwide. For more information about Brunson or any of his tours, visit paulcbrunson.com. Also, check out Brunson in his exciting role as "the love coach" on OWN's "Lovetown, USA."
By Monica Staton