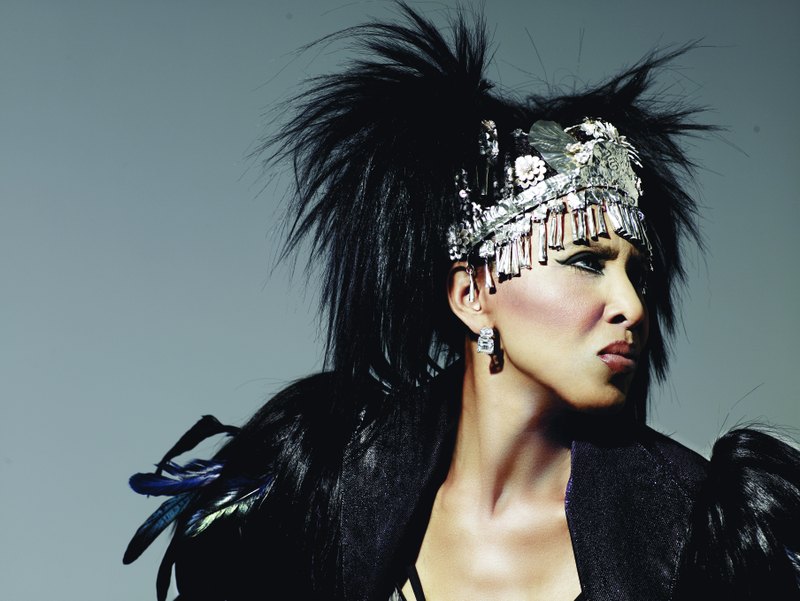 The story behind writing her children's book, The Brownies, Hendryx explains, is, "I was inspired by my nieces and nephews. I was looking for Christmas presents. I wanted them to learn about themselves and their culture. I wanted them to learn rather than play with toys. I would go to the bookstores and could not find anything about black people and the good things that blacks were doing. Black had negative connotations. That was my point, to write about blacks in a positive way."
The bold statements and social consciousness for what she is passionate about prompted Hendryx to speak out and start to become as well-known for her activism as for her music. "I've been involved with social issues from a musical perspective from the beginning of the Bluebelles days and throughout LaBelle. Going back to the Vietnam War, the Black Panthers—knowing Stokely Carmichael and Angela Davis…I was involved with the poets in New York in the 70's, hearing Malcolm X speak," she iterates. So many things helped build her foundation for caring deeply and for using her voice and music to cry out for social justice and change.
Hendryx continues to explain why she is considered to be an activist, "If you were not involved or an activist, you were not conscious. It also inspired my writing. It is what stimulated me to write the [lyrics of the] new record. It is the things that have been happening over the past 12 years. Especially with the Iraq War, the World Trade Center…being here in New York, these life-changing events are issues that I write about and have produced songs on my newly released CD." Hurricane Katrina is another event that prompted her to share her feelings through two recorded albums in New Orleans.
Hendryx adds that she is also very passionate about, "things going on in [US] government and the George Bush presidential era." Breaking down her perceptions of the realities of the day, she cites, "Looking at how the black community went from being important and thriving decades ago, and going into the future thriving because so much was taken away. The underlying bigotry going on…So much going on that was affecting the blacks and minority communities until Obama came on the scene. I could not not write about what I was becoming so incensed about in life. I was like them by being angry and not trying to voice my opinion and diminish the negative aspects."
Other topics Hendryx supports include gay marriage, women's right to choose abortion, and the HIV/AIDS epidemic. Her opinion is that these are very private issues that should not be dictated by laws and governments. " Someone else cannot dictate what I have a right to do with my own body. This is what I get involved with and help to make money. When HIV/AIDS came on the scene I had to get involved. Some of the people affected were my friends. Marriage is a very personal thing; I cannot imagine Barack Obama having any other stand on gay marriage. That cannot be legislated," she adds.
In her newest project, Hendryx speaks loudly and clearly. The project, called Mutatis Mutandis, was released in late July of this year. A digital version was released on July 24 also. Hendryx recounts, "I am doing this out of my own pocket. I am financing the project on to Ani DiFranco's label http://www.righteousbabe.com/." Her electrifying concert touring will begin on the East Coast, and she will work her way to the Midwest and West Coast. Sounding like one insightful and passionate piece, Hendryx translates the title Mutatis Mutandis as, "Mad as Hell…and I'm not going to take it anymore." The title is actually a legal term, which means changing those things that must be changed.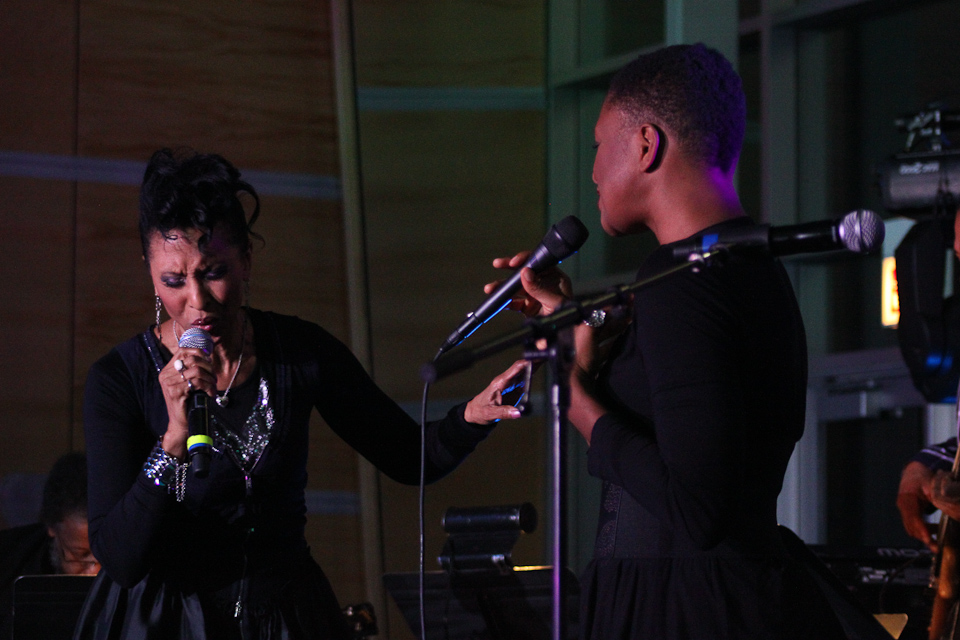 [/caption]
Thanks to the Internet, her project is one that fans can support by donation through a website supporting artists who produce music without the backing of larger recording labels. Visit http://www.pledgemusic.com/artists/nonahendryx. Fans and music lovers may pledge to help fund her "A Woman's Bill of Rights" tour for as little as $10. The project benefits Little Black Pearl, a not-for-profit organization and alternative school in Chicago for youth ages 12 to 17.
Hendryx's latest compilation includes a song titled, Tea Party, Oil on the Water, Black on Black, which is about violence — brothers killing brothers…fathers killing sons — and Black Boys, about boys on the street…are they living an American nightmare or an American dream? Her Iraq War testament lyrics say, "When love goes to war…when love goes to war who is keeping score…Let's give love a try." Songs to make you think and songs to make you feel while you are jammin'…even shakin' your booty.
Expect more from this timeless artist who remains relevant. As one of the most sought after collaborators, she has her list of extraordinary artists she would like to work with on future projects. Her A-list includes Anthony Hamilton, Lennie Kravitz, Cindy Lauper, and Esperanza Spaulding, among others. Currently, Hendryx is working with an up-and-coming artist Shea Rose from Chicago who will do a special download remix and opens for Hendryx in a few cities.
In rare instances when she is not working on projects, Hendryx has a few favorite things to do, including spending time with her family—especially her sisters and brothers. Since she loves hot weather, going to the beach is something she enjoys doing. Having dinner with friends is something she does when in her other hometown of London. She has been trying to trace her family roots and discover whether she is related to Jimi Hendrix. In her search, she discovered that her ancestors are Scottish, Ethiopian, and American. This endeavor became overwhelming, so her sister is continuing it. "Knowing those things are helping to inform me of who I am…the good, the bad, and the ugly. Knowing your background is important. You must know where you come from…knowing my history is important."
Finally, Hendryx shares that she loves iRockJazz. "I think it's great; I am really honored that John Moultrie would include me. I think iRockJazz is really cool because it includes artists, and people come from all walks of life and jazz brings them all together.
Link up with Nona Hendryx at www.nonahendryx.com, Facebook.com/pages/Nona-hendryx/203753666322830, or Twitter.com/funkrockster
by Marsha J. Eaglin