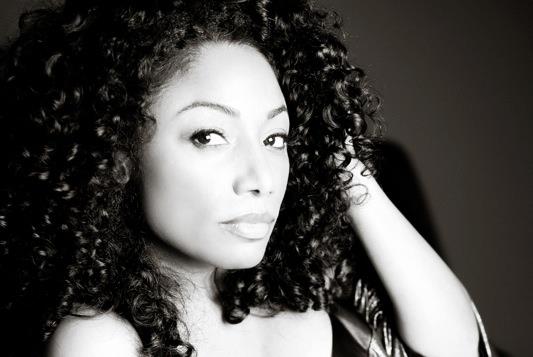 Carpe diem! Rejoice while you are alive; enjoy the day; live life to the fullest; make the most of what you have. It is later than you think.-Horace
Seventeen years ago, Grammy Nominated Vocalist and Superwoman singer Karyn White, at the pinnacle of her career, decided to leave the music industry to raise her daughter and focus on new interests, which included an interior design and real estate business.
She has now returned with a new album and a commitment to living life to the fullest.
Starting her professional singing career at the age of 16, White is one of the greatest Pop vocalists in music history. This L.A. native with the distinctive voice went from being a high school cheerleader one day to singing with the group Switch within weeks.
Considered one of the most beautiful and talented R&B vocalists and songwriters of the late 80's and early 90's, White's career ascended to success at a very young age. "You have to grow up fast when you have a big hit," White recalls. "Sometimes I wish I could have had a slow and steady success rather than right out of the gate success because there is no room now for you to make mistakes. They are big mistakes because you're on a bigger platform. I am grateful for the success I had."
White says she was blessed to have worked with the power producing duos L.A. Reid & Baby Face Edmonds as well as Jimmy Jam & Terry Lewis. She fell in love and married Terry Lewis (they later divorced) and together they have a daughter, Ashley who attends Howard University.
Referring to Terry Lewis as her soul mate, White says their courtship was incredible. "He is an anomaly.  He is not what anyone would think of in the industry, a successful music producer, millionaire, powerful, black man. He was into family, and into the community. He's a sex symbol, and a philanthroper, a giver, a spiritual man." According to White, the first few months together they knew they wanted to be together. They worked well as a team and he understood her style. Though she did not want it, they divorced in 1999.
It was very difficult for White to transition from Karyn White then to the person she was destined to become. "You have shame, guilt and all those things associated with divorce. I had a 3-year-old daughter. My mother was passing at the same time. It was probably the darkest time of my life," White remembers. "I loved being Mrs. Terry Lewis. I moved to Sacramento from Minneapolis (where she lived with Terry). I believe I became depressed and didn't want to sing. My sister brought that to my attention.  The great thing about me is when you have the Lord in your life, He is going to guide you. I began to seek the Lord for strength, change and growth. It was painful but it was beautiful at the same time because you see yourself growing and changing." White did marry once more, to a best friend, a musician, but they realized they should have just remained friends, and it too resulted in divorce.
While away from music, White became a savvy entrepreneur. She took classes that helped her develop into a skilled business woman who no longer needed to hire out specific services, as she could perform them herself. So, it was no surprise to learn that White recorded her new album, Carpe Diem (Seize the day) on a record label she created, Karyn White Enterprises where she is CEO. Karyn White Enterprises is a multi-media lifestyle company focused on music, television, publishing and design. Karyn White Enterprises is focused on using social media, internet radio and digital distribution to reach her fan base.
White, now 46 decided only a short time ago that it was time to return to what she loved. "The desire to sing again just came less than two years ago," White says. "The real estate market changed and I was able to sell my home just in time." She met someone who motivated her. "He's a 27 year old rap artist, song writer and visionary and his family is well known," White adds. The source of inspiration White speaks of is Jeremy Sylvers, son of Edmund Sylvers of the family singing group The Sylvers. Edmund was the lead singer who also provided the voice of Marlon in the Jackson Five cartoon series. Edmund died in 2004 of lung cancer. Jeremy is also an actor who appeared in the movie Child's Play.
White explains the title of her album. "I'm carpe diem because I'm seizing the day after being gone (from the music industry) for 17 years, looking better, feeling better, singing better, coming back like I'm 25 and saying you know what? It's not over." The album is selling well internationally.
"I call my music retro acoustic which encompasses the future, the past and now, "White explains. " It's more organic. Instead of doing a lot of program music we'll put more live instruments."
Knowing what she can sing, White wanted to make sure the lyrics are strong and powerful as with the single Unbreakable that speaks to relationships."I'm a woman and no matter what I go through in a relationship I won't let anyone break me," White says. "It's okay if you take a detour in life, go back to school, whatever your dreams are, don't ever stop dreaming. I'm excited about seizing the day."
Everything had to happen organically once Karen decided to return to singing. "I took it seriously, I hired a vocal coach, and always kept in shape" White explains. "I'm not trying to prove anything, because I've been on the top. I'm excited because it's nothing contrived. I'm K Dub. Having the wisdom of God, I have way more to offer now than that person I was at 22. I'm doing what I love and enjoying the work." She wants to inspire her contemporaries to do the same.
Living her life to the fullest and without fear now, White is doing all the things she ever wanted to do. She has plans to do some acting, more interior design work. She has an eBook also named after the album, a reality radio show and a reality television show in the making.
See more of Karyn's world at http://www.karynsworld.me/.
Interview by John Moultrie & Tracye Dee. Written by Tracye Dee