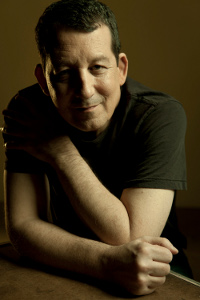 iRock Jazz recently caught up with acclaimed keyboardist, composer, producer, and jazz fusion trailblazer, Jeff Lorber, in between touring and his upcoming performance January 23, 2012 at Yoshi's Jazz Club in San Francisco to promote his latest recording, Galaxy, the follow up recording to his Grammy nominated 2010 album Now Is The Time. Jeff and I spoke about new music, reforming Jeff Lorber Fusion, staying creative 24/7, playing in San Francisco, and why his new release is some of the best music he's ever recorded.
Tell us about the new recording, Galaxy. What can listeners expect?
This record is like part two of Now Is The Time. Now Is The Time happened while touring in Europe. It's a reconstituted Jeff Lorber Fusion with me and good friends who just happen to be world class musicians. I felt it was time to bring back some of the excitement. The album is musically adventurous, more focused on live sound, more instrumental. We've played a lot of the material while on tour in Europe so we are ready to play it here.
So, how did you approach this recording?
Well, we knew what we were going after, which was part two of Now Is The Time. So we took some old Jeff Lorber Fusion songs ("Wizard Island", "The Samba", "City", and "The Underground") and brought then up to date and created new material. Jimmy Haslip (Yellowjackets) did more writing. We wanted to create music that was fun to play, but also a challenge to play. Actually, I'm kind of disappointed with some of my contemporaries in that some of the music is becoming too comfortable. The spirit of a jazz musician is innovation. We wanted to challenge that feeling of exploration. Galaxy is about the spirit of exploration.
I read that you said "some artists only compose songs when it's time to record the next album, but I'm open to inspiration and ideas 24 hours a day." Expand on that notion.
I'm always writing and creating. Some musicians of course can record and spend time with family and that's fine, I just always keep myself open to ideas.
What is the difference between the Jeff Lorber Fusion of the past and today?
Hopefully, I've learned something and I'm playing better! I must admit that the old stuff holds up pretty well today. The early records really have a youthful experience and good energy. I'm pretty critical and evaluate them on a bunch of levels. The songs we are playing live now are as good as anything that I've ever recorded.
You are credited with being on the trailblazers in jazz fusion music? Do you agree?
When we started playing in the clubs in Portland, Oregon we played music different than country and rock that musicians in the club played, so I guess it was a different style, we stood out. I didn't invent fusion, there are other artists like Herbie Hancock, Tony Williams Lifetime, and Ramsey Lewis who were pioneers. We played music with futuristic sounds and more pop and R&B influences, which then kind of evolved into contemporary jazz.
Tell me about playing in San Francisco. Have you played here often? Have you played Yoshi's before?
In the early 80's we played San Francisco a lot. There used to be like 3-4 jazz radio stations here. San Francisco is an amazing jazz town. No, I've never played Yoshi's, this will be my first time. We're looking forward to a great show.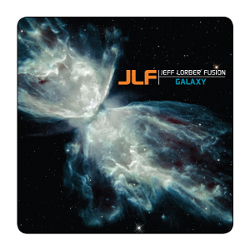 Lorber has enlisted top musicians, bassist, co-producer, Jimmy Haslip, saxophonist, Eric Marienthal, trumpeter, Randy Brecker, guitarists Larry Koonse and Paul Jackson, Jr., drummers Vinnie Colaiuta and Dave Weckl, and percussionist, Lenny Castro, whom have provided an searing array of sounds on this project.
The upcoming show which will be Jeff Lorber's pre-album release party (Galaxy officially drops 1/31/2012 on Heads Up International, a label under Concord Music Group) should be a treat for jazz fusion fans and fans of music in general as Jeff Lorber Fusion brings the best of the past, present, and future sound of music to Yoshi's San Francisco.
For more information on the show or to buy tickets visit yoshis.com. Visit Jeff Lorber at lorber.com.